PRIDE & JOY MUSIC is proud to announce the signing of Frode Hovd's ALDARIA for the release of their Metal Opera concept album "Land Of Light"! The release of this record is scheduled for March 24th, 2017!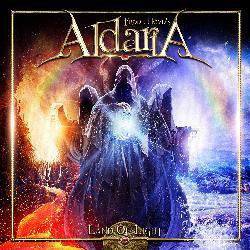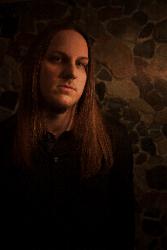 "Land Of Light" is the highly anticipated debut release by the new all-star metal opera ALDARIA! The album contains 11 epic tracks in the vein of old Helloween & Avantasia, with fast-paced hymns to beautiful ballads.

The band is masterminded by guitarist Frode Hovd from the Norwegian metal group MEMORIZED DREAMS who was joined by a host of world known guests from the metal community including Fabio Lione (Rhapsody Of Fire, voc), Todd Michael Hall (Riot V, voc), Rick Altzi (Masterplan, voc), Mathias Blad (Falconer, voc), Jonas Heidgert (Dragonland, voc), Jimmy Hedlund (Falconer, guit.), Roland Grapow (Masterplan, guit.), Mike LePond, (Symphony X, bass), Uli Kusch (ex Helloween, dr.), Peter Danielsen (Darkest Sins, synths) and Mistheria (Vivaldi Metal Project, keys). The album has been in production for over two years.
Produced and fully written by Hovd himself, this conceptional album was mixed by Roland Grapow (Masterplan) at Grapow Studios and mastered by Jacob Hansen (Primal Fear, Volbeat, Doro etc) at Hansen Studios. Artwork by Stan W. Decker (Jorn, Serious Black…).
The full cast of musicians performing on this release and an essay about the lyrical concept is found here: www.aldariaband.com
For more information, pleae visit:
www.aldariaband.com
www.facebook.com/Aldariaband
www.instagram.com/AldariaOfficial
The PR for "Land Of Light" will start at the end of January.
Germany based AOR band LIONCAGE now have an album trailer available for their new album "The Second Strike" which will be available from March 24th, 2017!
Check the trailer out on Youtube at this link: https://www.youtube.com/watch?v=Blydo8mXYEU
PRIDE & JOY MUSIC is proud to announce the release of "Longtime Comin'" on CD and as download on February 24th, 2017!
A first instant grat for the track "Where Do We Go From Here" is released today and found at this link: https://goo.gl/WB3BZJ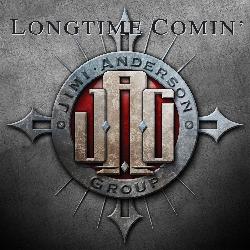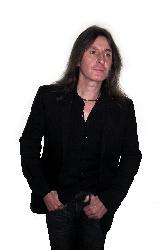 About the artist:
Born in Rigside, Lanarkshire, Scotland. Jimis first Rock band was in 1978, singing mainly Rush & Deep Purple songs & so his passion for 'Classic Rock' had begun. The next few years brought many hours of practise & to Paul Rodgers, David Coverdale & Ronnie James Dio for inspiration.
He began writing songs and formed the rock band Sahara whilst spending any spare time attending a gazzillion gigs at the Legendary 'Glasgow Apollo' till it closed in 1985. Various incarnations of the band ensued including a name change to "The Hardline" until they were picked up by Wet Wet Wet's manager Elliott Davis and offered a management contract on the strength of a demo tape.
Showcasing his phenomenal voice, five years of recording demo's, touring, notable sell out gigs at Glasgow's King Tut's, London's 'Borderline Club' and a support to Wet Wet Wet in front of 30,000 people at Glasgow Green. Jimi continued writing, performing and recording, appearing on Michael Barrymore's shows ' My Kind of People' & 'Barrymore' in 1997/98 and went on to sing at concerts & festivals in Romania, Turkey and Holland. Living now in York, Jimi has continued writing.
The vocalist moved on to spend two years as lead vocalist with Tribute Band 'A Foreigners Journey ' he toured extensively in the UK and Rhodes. Meeting new friends along the way, and his voice just got better and better so a decision was made to leave "A Foreigners Journey" and the next adventure started. His latest project is a tribute to great American Melodic Rock with some great musicians and friends "Legends of AOR" debut gig was in Spain in front of a crowd of Rhodes Rockers, safe to say it was so emotional that tears were shed.
The album:
After recently recording an album of original songs at FML studios in Scotland with Sandy Jones and Greame Duffin he is now starting a new challenge to take his music on the road, and so the Jimi Anderson Group was born. The new album "Longtime Comin'" is a fusion of Classic Melodic Rock and AOR, and the original tunes showcase Jimi's voice perfectly.
Line-up: Jimi Anderson (vocals), Sandy Jones (bass, guitars, drums), Greame Duffin (lead guitars)
Web: https://www.facebook.com/jimi.anderson.7
Live:
13.01. UK-Glasgow, The Ferry (with JAG)
25.02. UK-Glasgow, Ivory Blacks (with JAG – Album Release Gig)
04.03. UK-Bathgate, The Dreadnaught (with JAG)
10.-12.03. UK-Great Yarmouth, Vauxhall Holiday Park (with Legends Of AOR)
15.07. UK-Glasgow, Classic Grand (with JAG)
Facebook: prideandjoymusic
Instagram: prideandjoymusic
The year 2016 was a very successful year for Pride & Joy Music which saw some great releases that mostly all have sold very well even though the state of the music market is in a very miserable condition at the moment.
We would like to thank our business partners including all distributors, freelancers, friends and press & radio people for the massive support we experienced during the last year. A big thank you also goes to the bands who showed their trust and belief in what we're doing and became a big part of the label family. Working with you is fun and a privilege!
For the year 2017, we already have signed a lot fo new artists like Asphalt Horsemen, Avenford, Stamina, Empire, Jimi Anderson Group, Lioncage, Backwood Spirit, Angelwings, Lichtgestalt, Starsick System, and bands like Sebastien, Black Majesty and Free From Sin will return with their sophomore releases.
As before, we will continue to focus on artists from the genres of AOR/Classic Rock, Hard Rock, Gothic Rock, Melodic Metal, Modern Melodic Rock, and Prog Metal, and are happy to announce that our release schedule now almost is full until Autumn.
We're looking forward to the new challenges and do whish everyone a Happy New Year!
Releases set for February 24th, 2017:
Jimi Anderson Group - Longtime Comin' (Melodic Rock)
Stamina - System Of Power (Melodic Prog Metal)
Empire - Hypnotica +3 (Hard Rock, first of 4 re-issues in total)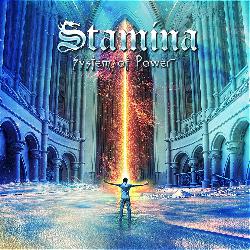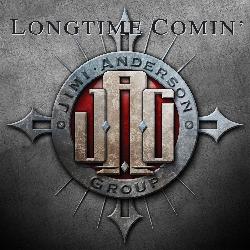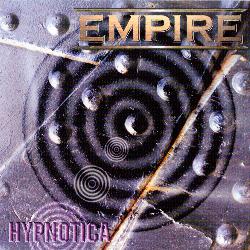 Today is the release date of the first instant grat from our new signing LIONCAGE's new album "The Second Strike" which will be released on March 24th, 2017! The track is called "Let It In" and should please any fan of Toto & AOR music in general!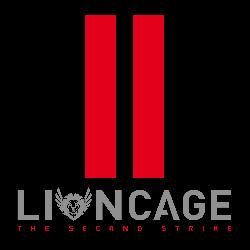 Get the track download at iTunes here:
https://goo.gl/fDLmX5
Or pre-order the album for a reduced pre-sale price:
https://goo.gl/SVc5Om
Three more instant grats will be available in early 2017 and before the release of the album!
UK/Hungarian Heavy Metal band AVENFORD will release their sophomore record "New Beginning" on January 27th, 2017 on German label Pride & Joy Music.
The PR for this album will start via Haulix on Wednesday; promo CD's will be available in early January. Please send us your requests!
---
Product: Avenford – New Beginning
Release date: 27.01.2017
Label: Pride & Joy Music
PR: Diese E-Mail-Adresse ist vor Spambots geschützt! Zur Anzeige muss JavaScript eingeschaltet sein!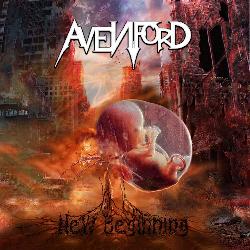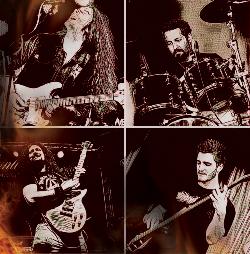 Avenford was formed by guitarist Peter Szehoffner and guitarist/vocalist Arpie Gamson in Hungary in the summer of 2012.
Initially they started to create music on their own as they got on well from the beginning, both having similar backgrounds, musical ideas and influences which include Masterplan, Jorn Lande, Yngwie Malmsteen and Iron Maiden etc.
A few months later they had enough material written for a full album and with the help of lyricist Zoltan Bako the songs reached their final form.
Soon after Szehoffner and Gamson moved to the UK, they got together in Gamson's flat and recorded the basic tracks for the first album. It was named after their most epic song "Mortal Price". The tracks were sent to Devenver studios in Hungary for final mixing – it also helped that the studio owners were also huge Maiden fans. The line-up was completed by Pete Jean (drums) and Zoltan Meszaros (bass).
Since then, the band has gone through a few changes but apparently is stronger than ever.
Jivodar Dimitrov joined AVENFORD on drums and Tom Longbottom took over the bass. "New Beginning" was recorded with Roland Grapow (Masterplan) – and it's stronger, harder and faster than the first one.
Guest musicians: Apollo Papathanasio (Majestic, ex-Firewind) - vocals on "Dead or alive", Zoltan Marothy (Kiss Forever band) – guitar solo on "Back in time", Roland Grapow (Masterplan) – guitar solo on "Fury road", Zoltan Kiss (Iron Maidnem) - vocals on "Dark angel", Bodor Mate (Alestorm) – guitar solo on "Mask", Piotr Sikora (Exlibis)- keyboard solo on "Return to the land of emeralds"
Web: https://www.facebook.com/avenford // www.avenfordmusic.com
Discography: Mortal Price (2014), New Beginning (2017)
German label Pride & Joy Music welcomes Hungarian Southern Rock/Classic Rock band ASPHALT HORSEMEN on board! "Brotherhood" is the second release from this group which will please fans of Lynyrd Skynyrd and Black Stone Cherry and hit the stores on January 13th, 2017.
An advance lyric video is found at this link: https://youtu.be/KJMEL7ZaEHA
Please send us your requests! The PR for this album will start next week.
---
Product: Asphalt Horsemen – Brotherhood
Release date: 13.01.2016
Label: Pride & Joy Music
Territory: world (without Hungary)
PR: Diese E-Mail-Adresse ist vor Spambots geschützt! Zur Anzeige muss JavaScript eingeschaltet sein!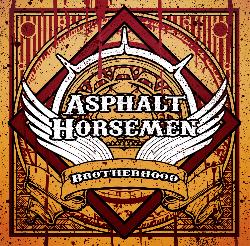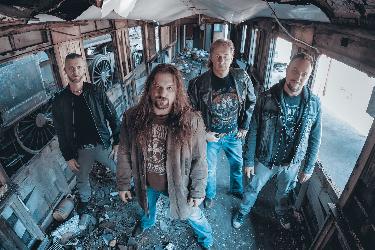 Asphalt Horsemen was formed by well-known musicians in Hungary in 2010. First they led into jams of songs of bands like Lynyrd Skynyrd, Black Stone Cherry, Pride & Glory. Soon came up their own ideas of songs which were working out and tested at smaller gigs. The audience reaction was splendid as they felt heavy-load beating of Southern Rock on their skin.
The genre what AH plays fills a gap in the rock music-scale in Hungary, it's not really found this style among local bands.
In march 2014 their debut album was released which received positive feedbacks from both national and international audiences. The album was nominated as the "best newcomer of the year 2014" by the Hungarian Recording Industry Association – Hungarian Group of IFPI.
After several tours, shows in Hungary, Finland, Italy, Czech Republic, Slovakia and Romania they recorded the second album – Brotherhood – to be released on January 13th, 2017 all over the world. Asphalt Horsemen consists of István Bencsik (drums, backing vocals), Károly Lőrincz (lead vocals, guitars, tambourine), Géza Matyasovszki (guitars, backing vocals), Balázs Megyesi (bass).
Web: https://www.facebook.com/asphalthorsemen/
http://www.asphalthorsemen.com/
Discography: Asphalt Horsemen (2014), Brotherhood (2017)