This month with news from: Echoes, Sebastien & Six Foot Six, and a tour date update.
++++
::: ECHOES release "Live From The Dark Side (A Tribute To Pink Floyd)" in 4 formats on March 15th, 2019!:::
Since many years Echoes, the band around guitarist and singer Oliver Hartmann (Avantasia, Hartmann, ex-Rock Meets Classic), is well known as frontman of the most popular and successful German Pink Floyd Tribute meanwhile touring across Europe and far beyond the borders of Germany.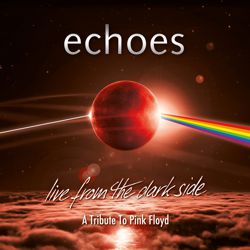 With their successful live DVD/CD "Barefoot To The Moon" (No. #20 at the Media Control Charts Germany 2015), recorded and arranged with pure acoustic instruments and supported by a four-piece string ensemble from Prague, the band has impressively shown that the original's great heritage can be interpreted in an interesting, inspiring and absolutely creative way.
Now in March 2019, the group will release their successor and electrical continuation entitled 'Live From The Dark Side (A Tribute To Pink Floyd)", recorded live at 'Rock Of Ages Festival 2018' in Rottenburg-Seebronn, Germany. Again backed-up by a string quartet on this special evening, the band was supported by the guest appearance of greats such as Midge Ure (Ultravox), Michael Sadler (Saga) and Geoff Tate (Operation Mindcrime), all of them well known as icons of the international Pop and Prog Rock scene, to celebrate and perform the music of Pink Floyd - accompanied by a real lunar eclipse!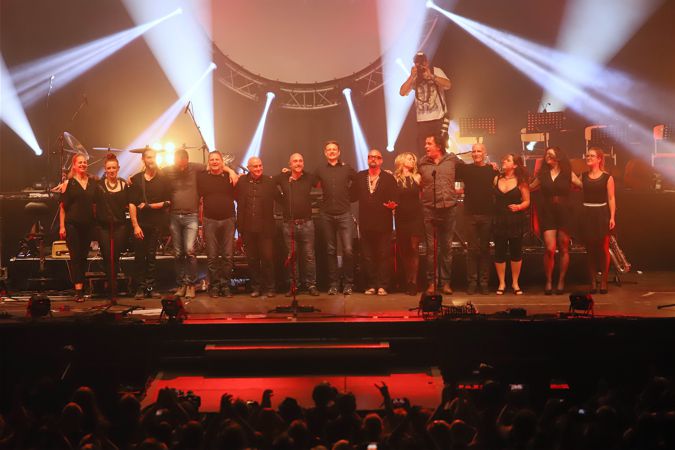 DVD & Blu-ray: 2.0 PCM Stereo, 5.1 Dolby Surround, FSK 0, PAL, all regions, playing time: ~120 min
Bonus material: 01. Making of; 02. Interviews with Michael Sadler, Midge Ure, Geoff Tate; 03. Picture gallery
Formats: Box (contains Blu-ray & 2-CD digis), DVD, 2-CD digipak and Blu-ray digipak
PR (world): Diese E-Mail-Adresse ist vor Spambots geschützt! Zur Anzeige muss JavaScript eingeschaltet sein!
Haulix PR start (audio = all 20 tracks): week 6/2019
Interviews: Oliver Hartmann (from week 6/2019)
Vimeo link with password protected access to a stream of the whole concert: week 6/2019 (on request only! Please, e-mail: Diese E-Mail-Adresse ist vor Spambots geschützt! Zur Anzeige muss JavaScript eingeschaltet sein!)
Web: https://www.facebook.com/Pink.Floyd.Tribute.Germany
Release date: March 15th, 2019
++++
:::Digital EP from SEBASTIEN to be released tomorrow!:::
Only a year after their successful third album, "Act Of Creation", SEBASTIEN are back with a brand new EP "Behind The World"!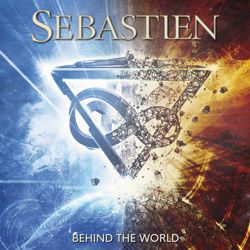 This four-track digital release will be out worldwide on the 1st February 2019 via German record label, Pride & Joy Music. The mini-album contains a catchy duet-song "Fight For Love" with an outstanding Greek singer Yannis Papadopoulos from the international heavy metal beast - BEAST IN BLACK!!!
Line-up: George Rain - vocals, guitars; Andy Mons – guitars; Petri Kallio - bass, backing vocals; Pavel Dvorak – keyboards; Lucas R. – drums
Link to the video premiere (tomorrow): https://www.youtube.com/user/SEBASTIENOFFICIAL
Web: www.sebastienofficial.com
Formats: digital 4 track EP (all tracks previously unreleased)
PR (world): Diese E-Mail-Adresse ist vor Spambots geschützt! Zur Anzeige muss JavaScript eingeschaltet sein!
Haulix: available now
Release date: February 1st, 2019
::: SIX FOOT SIX release to exclusive digital singles in February & march 2019!:::
The most recent single from SIX FOOT SIX' successful debut album "The Six Foot Six Project", "Falling Sparrow", in January 2019 reached the #1 position on the Swedish iTunes Metal download charts.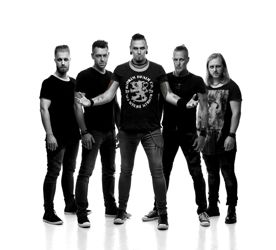 To celebrate this, two acoustic singles will be released as follow-up in February and March which both will be exclusively available digital:
February 22nd, 2019: 1. Frozen In Time (unplugged), 2. Frozen In Time (studio version)
March 22nd, 2019: 1. Anomina (unplugged), 2. Anomina (album version)
Band on "Frozen Rain" and "Anomina" unplugged:
Kristoffer Göbel - lead vocals, rhythm guitar and percussion
Christoffer Borg - lead, melody, rhythm guitar and backing vocals
Anders Kiel - lead, melody, rhythm guitar and backing vocals
Markus Gustavsson - bass and backing vocals
Henrik Hedman - cajon drum and backing vocals
Web: www.facebook.com/TheSixFootSixProject
Formats: 2 digital 2-track singles
PR (world): Diese E-Mail-Adresse ist vor Spambots geschützt! Zur Anzeige muss JavaScript eingeschaltet sein!
Haulix: singles will be available from the release date(s)
Current album: The Six Foot Six Project