ANGELWINGS were born in April 2013 out of a group of experienced musicians that had been in the Gibraltar local music scene for some time and who had played in different bands a wide variety of musical genres.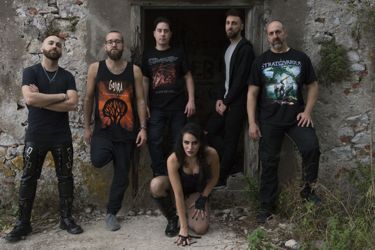 Initially, to get together as a band it was decided to perform a number of covers from Finnish symphonic metal sensation Nightwish. Soon it became clear to all that original music would have a very considerable element of orchestration. Thus, ANGELWINGS became the first symphonic metal band from Gibraltar.
It is in October 2014 when the band starts to write their original material.
The first (demo) track titled "Wonderland" was posted on YouTube in January 2015 and attracted attention from local media and internationally on social media. Two more demos have followed since, "Memories" and "Forbidden Love". These have enjoyed wide acceptance and support, and have increased the band's exposure. These tracks have had air time on radio stations in Argentina, Spain and the UK. "The Fallen" and "Lilith" also premiered in Argentina.
In June 2015 ANGELWINGS supported Heavy metal legends Saxon at the "Hard n Heavy" festival in Gibraltar. In September 2015 they performed at the Gibraltar Music Festival where Kings of Leon and Duran Duran were headliners.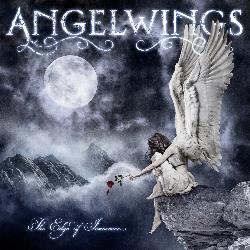 These ANGELWINGS tracks have been on air by genre specialized radio stations throughout Europe, North and South America and elsewhere.
After numerous offers from record labels from around the world, the group signed with Pride & Joy Music from Germany. The debut album titled "The Edge of Innocence" was recorded at Angelwings Studios in Gibraltar and produced by ANGELWINGS. Album cover concept idea Darren Fa; graphic designer Thomas Ewerhard; band logo design Paul P Cano.
ANGELWINGS will release its debut album "The Edge Of Innocence" on June 23rd 2017.
Pride & Joy Music releases:
The Edge Of Innocence (2017)
Primordium (2021)