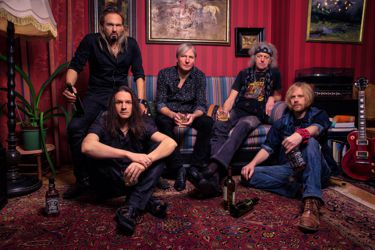 Founded in 1973 with an international line-up (from Germany, Switzerland, USA), MASS in their prime time played about 180 gigs in clubs and at festivals every year all over Europe. They sold over 200.000 albums and received radio airplay all over the continent. The album "Slaughter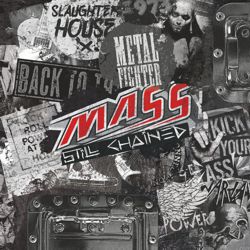 House" (1979) hit the top 5 of the Greek album charts. A few years later, the readers of a famous German Hard Rock magazine voted MASS on # 4 of the best German Metal Bands after the Scorpions, Accept and Warlock. But fate doesn't care about glory or fame. Just like so many musicians at the time, they had to pay the price for an excessive Rock' n Roll lifestyle which resulted in the breakup of the band in 1987.
Many years had passed before Günther V. Radny (bass) started to think about a reformation of the group when Hard Rock Label SPV released 4 of 8 successful MASS albums on CD as part of their "Rare Classic Series". In 2016, the in Metal circles, highly respected Tom "Warrior" Fischer (Hellhammer, Celtic Frost, Tryptichon) quoted the 1980 released MASS LP "Angel Power" as one of the most important albums of the era in an article in a big German Heavy Metal magazine - the call for a comeback became louder and Radny knew that the time was right.
Because of health reasons, the original line-up wasn't able to perform. So Radny formed a new line-up in January 2017 with Matthias "Wauxl" Pfaller on vocals, Hannes Heid on guitar, Andy Gmeinwieser on drums and Clemens Matejka on organ. Completing the MASS sound with organ was a long desired wish from Radny. So he is not just starting a copy but creates a new chapter of the former most famous Metal Band from the South of Germany: MASS. 40 years after beginning one thing remains and so stays like from first day on the first rule and their highest maxime: "MASS only plays for the audience – 100% Hard Rock!"
The album "Still Chained" was produced by Robert Hoffmann & MASS at Single Coil Studios/ Regensburg and Slash Zero Records/ Abensberg between March and October 2018. The cover artwork was designed by Gisella Sapiña Febrero.
Line-up: Günther V. Radny (bass), Matthias "Wauxl" Pfaller (vocals), Hannes Heid (guitars), Andy Gmeinwieser (drums), Clemens Matejka (organ)
Discography: Back To The Music (1973), Rock'n'Roll Power (1978), Slaughter House (1979), Angel Power (1980), Swiss Connection (1981), Metal Fighter (1983), War Law (1984), Kick Your Ass (1986), Still Chained (2019)
Web: www.mass-rock.com
Wiki: https://de.wikipedia.org/wiki/Mass_(Band)
Pride & Joy Music releases:
- Still Chained (2019)