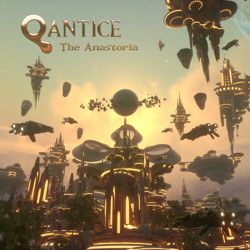 Qantice is more than your average virtuoso symphonic metal band. Its sci-fi saga encompasses both a story and the craziest sci fi/fantasy movie atmospheres. Enriched by a violinist and various traditional instruments, the sound of the French quintet is unique in this scene.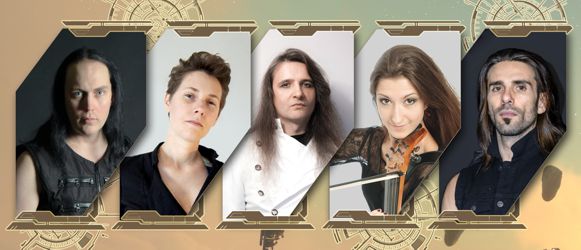 On their previous album "The Phantonauts", Qantice had gathered prestigious names like PelleK (3 million subscribers on YouTube) as lead vocalist, Zaher Zorgati (Myrath) or Yossi Sassi (ex-Orphaned Land). Then, in 2016, the band recruited Swedish singer David Akesson (Aldaria, Vivaldi Metal Project, Six Foot Six, ex Moonlight Agony) to share the stage with Luca Turilli's Rhapsody on their European tour, and then Myrath in Paris.
Thanks to a lineup strengthened by touring together, the band's chemistry is stronger than ever, making this third album their most epic and collaborative effort yet. With Kevin Codfert (Adagio, Myrath) on production and many surprises such as Italian opera tenor Riccardo Cecchi from L T's Rhapsody, here's a new offering of pure epicness, served by the biggest orchestras and choirs ever deployed in a Qantice album.
Line-up:
David Åkesson: Lead & Backing Vocals, Trumpet; Tony Beaufils: Guitars, Banjo, Bouzouki, Synths and Orchestration; Alexandra Laya: Violin; Christine Lanusse: Bass; Aurélien Joucla: Drums
Pride & Joy Music releases:
- The Anastoria (2019)