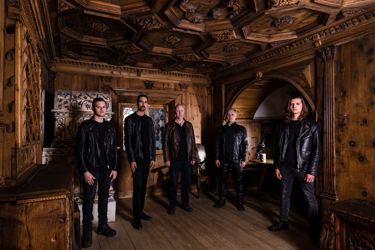 ASGARD, the Trient based Italian Prog Metal band, was founded in 1986 and since then has released the five studio albums "Götterdämmerung" (1991), "Esoteric Poem" (1992), "Arkana" (1992), "Imago Mundi" (1993) and "Drachenblut" (2000).
In their early years, the Prog group with folk influences was mainly active live and also took part in some contests (of which they have won three!). The Italians also recorded two demos and took part in various compilation albums which even included recordings in Ibiza with Nick Griffiths, a former sound engineer of Pink Floyd!
Maybe because ASGARD come from the very North East of Italy, a region with historical and deep cultural connections to both Austria and Germany, the German label "Music Is Intelligence" signed the group in 1990 and put out their first four albums.
In 1995, two of the band members moved to Germany and released the record "Drachenblut" with a new line-up in the year 2000.
"Ragnarøkkr" now is ASGARD's 6th full-length release in total and was produced by Roland Grapow (ex Helloween, Masterplan). Join ASGARD's world full of myths, shamans, rituals & atmosphere combined with progressive heavy metal & some medieval parts. Don't expect the ordinary – this band's sound is just breathtaking & unique!
Releases on Pride & Joy Music:
Ragnarøkkr (2020)