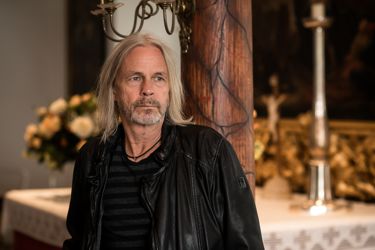 DAN LUCAS first came to fame in the German Democratic Republic during the early 80's as the front man of different successful German Rock groups. After his escape from the GDR, he moved to West Berlin where he soon became the singer of classic German Hard Rock group KARO who released the album "Heavy Birthday" (Frontrow/ Warner) in 1988 and went on tour with MEAT LOAF. After the split of KARO in 1989, LUCAS moved to Munich in 1990.
During the following years, he put out two solo albums under the name of DAN LUCAS on the Canadian label Marloboro Music, i.e. "Canada" in 1992 and "2000!" in 1995. The hit single "Heart Of America" from the "Canada" album, which was recorded in Vancouver, Canada with musicians from LOVERBOY and Manny Charlton (NAZARETH) participating, was used for a McDonald's commercial later on. In 1993, LUCAS won a song contest in Istanbul, Turkey with the track "Canadian Dream".
Numerous guests including Robin Beck, Lisa Dalbello, John Pierce, Kane Roberts, Michael Landau & Reb Beach appeared on the "2000!" release. This record was recorded in Burbank, California and includes the track "Close Your Eyes And Say Goodbye" which LUCAS wrote together with Desmond Child. In 1996, the singer changed to the Arcade label which put out the album "News" in the same year.
In 2018/2019, DAN LUCAS won the casting show "Voice Of Germany Senior" which brought him massive attention both from fans and media alike. In the following time, he joined the Rock Meets Classic 2019 tour and released a cover version of JOURNEY's smash hit "Don't Stop Believin'" via Universal Music Germany.
"The Long Road" now is his very personal, brand new solo album which shows the singer from a more intimate side.
Releases on Pride & Joy Music:
- The Lond Road (2021)