MOTHER ROAD is the brainchild of Austin, TX (USA) based rock singer Keith Slack and Berlin (Germany) based guitarist Chris Lyne.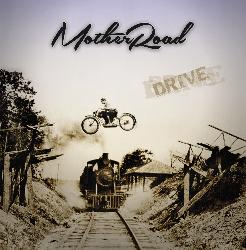 Named after "The Mother Road", another name for the US' legendary, historic Route 66 highway, this international Hard Blues Rock band is impressively transferring the vintage sounds and the trademarks of this genre into the new decade. Founded in 2011 and based on mutual musical influences, Slack & Lyne promptly felt the chemistry between them was right and the song-writing process soon accelerated. In the meantime, the line-up was completed with drummer Zacky Tsoukas and bassist Frank Binke. For live concerts, the band normally adds an Hammond organ player.
Guitarist Chris Lyne is well known for his astonishing work with his previous group Soul Doctor. His main influences include some of the greatest British guitar players such as Gary Moore, Jimmy Page, Paul Kossoff and John Sykes. American singer Keith Slack acted as frontman of the bands Steelhouse Lane and Michael Schenker Group (MSG), and also his own blues-influenced Hard Rock band Mudpie. Slack's influences include a whole variety of styles and music from bands including Paul Rodgers, Led Zeppelin, The Black Crowes, King's X and The Cult.
Metalapolis Records releases in co-operation with Pride & Joy Music:
18.03.2016 Drive (vinyl)