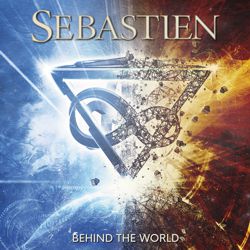 product: Sebastien - Behind The World (EP)
release date: 01.02.2019
territory: world
format: digital
Only a year after their successful third album, "Act Of Creation", SEBASTIEN are back with a brand new EP "Behind The World"!
This four-track digital release will be out worldwide on the 1st February 2019 via German record label, Pride & Joy Music. The mini-album contains a catchy duet-song "Fight For Love" with an outstanding Greek singer Yannis Papadopoulos from the international heavy metal beast - BEAST IN BLACK!!!
The cover artwork is traditionally made by Slovakian DisArt Design graphic studio. A video for the track "Behind The World" will also be released on February 1st, 2019. A lyric video for "Fight For Love" will follow in Spring.