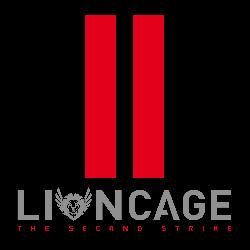 product: Lioncage - The Second Strike
release date: 24.03.2017
territory: world
format: CD & download
The band LIONCAGE was founded in 2013 by Thorsten Bertermann (vocals), Torsten Landsberger (drums) and Lars König (guitar & mix). All three musicians had known each other for many years performing in professional tribute bands, and impulsively started a band with original songs after having a couple of beers at a festival, well, a rock festival…
After two years of song-writing and recording demos, the LIONCAGE debut release "Done At Last" successfully saw the light of day in Europe and Japan.
Even though the trio has a big variety of individual musical influences they have one passion in common: Melodic Rock and Rock bands such as Toto, Foreigner, Journey, Huey Lewis, Genesis, Yes, Paul Carrack, Chicago and many more. Besides these influences, LIONCAGE's sound also showcases a contemporary, own sound on their second album "The Second Strike" which now is presented with even more finesse, power and versatility.
Some fantastic and talented musicians and friends helped the German three-piece to complete their new record. The bass guitar was handled by Lars Slowak, Sven Zimmermann, Andreas Laude-Schwedewsky and Dirk Meyer, keyboards by Mitch Knauer and Shanger Ohl, and backing vocals by Madeleine Lang, Anja Bublitz, Olaf Senkbeil and Billy King. Last but not least, one of the finest studio guitarists, Tim Pierce, (Bruce Springsteen, Michael Jackson, Rascal Flatts, Joe Cocker, Rick Springfield, Elton John etc.) took over some guitar parts on the track "Secrets".
On "The Second Strike", Lioncage impressively prove that Germany is able to offer great productions in the Westcoast, AOR and Melodic Rock genre.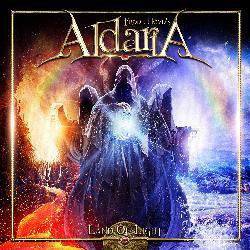 product: Aldaria - Land Of Light
release date: 24.03.2017
territory: world
format: CD & download
"Land Of Light" is the highly anticipated debut release by the new all-star metal opera ALDARIA! The album contains 11 epic tracks in the vein of old Helloween & Avantasia, with fast-paced hymns to beautiful ballads.
The band is masterminded by guitarist Frode Hovd from the Norwegian metal group MEMORIZED DREAMS who was joined by a host of world known guests from the metal community including Fabio Lione (Rhapsody Of Fire, voc), Todd Michael Hall (Riot V, voc), Rick Altzi (Masterplan, voc), Mathias Blad (Falconer, voc), Jonas Heidgert (Dragonland, voc), Jimmy Hedlund (Falconer, guit.), Roland Grapow (Masterplan, guit.), Mike LePond, (Symphony X, bass), Uli Kusch (ex Helloween, dr.), Peter Danielsen (Darkest Sins, synths) and Mistheria (Vivaldi Metal Project, keys). The album has been in production for over two years.
Produced and fully written by Hovd himself, this concept album was mixed by Roland Grapow (Masterplan) at Grapow Studios and mastered by Jacob Hansen (Primal Fear, Volbeat, Doro etc) at Hansen Studios. Artwork by Stan W. Decker (Jorn, Serious Black…).
The full cast of musicians performing on this release and an essay about the lyrical concept is found on www.aldariaband.com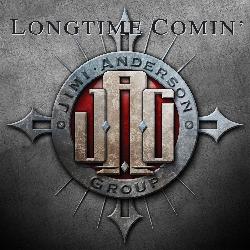 product: Jimi Anderson Group - Longtime Comin'
release date: 24.02.2017
territory: world (excluding Japan)
format: CD & download
Born in Rigside, Lanarkshire, Scotland. Jimis first Rock band was in 1978, singing mainly Rush & Deep Purple songs & so his passion for 'Classic Rock' had begun. The next few years brought many hours of practise & to Paul Rodgers, David Coverdale & Ronnie James Dio for inspiration.
He began writing songs and formed the rock band Sahara whilst spending any spare time attending a gazzillion gigs at the Legendary 'Glasgow Apollo' till it closed in 1985. Various incarnations of the band ensued including a name change to "The Hardline" until they were picked up by Wet Wet Wet's manager Elliott Davis and offered a management contract on the strength of a demo tape.
Showcasing his phenomenal voice, five years of recording demo's, touring, notable sell out gigs at Glasgow's King Tut's, London's 'Borderline Club' and a support to Wet Wet Wet in front of 30,000 people at Glasgow Green. Jimi continued writing, performing and recording, appearing on Michael Barrymore's shows ' My Kind of People' & 'Barrymore' in 1997/98 and went on to sing at concerts & festivals in Romania, Turkey and Holland. Living now in York, Jimi has continued writing.
The vocalist moved on to spend two years as lead vocalist with Tribute Band 'A Foreigners Journey ' he toured extensively in the UK and Rhodes. Meeting new friends along the way, and his voice just got better and better so a decision was made to leave "A Foreigners Journey" and the next adventure started. His latest project is a tribute to great American Melodic Rock with some great musicians and friends "Legends of AOR" debut gig was in Spain in front of a crowd of Rhodes Rockers, safe to say it was so emotional that tears were shed.
After recently recording an album of original songs at FML studios in Scotland with Sandy Jones and Greame Duffin he is now starting a new challenge to take his music on the road, and so the Jimi Anderson Group was born. The new album "Longtime Comin'" is fusion of Classic Melodic Rock and AOR, and the original tunes showcase Jimi's voice perfectly.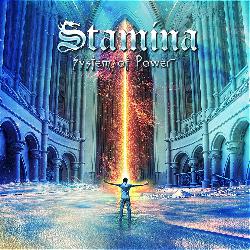 product: Stamina - System Of Power
release date: 24.02.2017
territory: world
format: CD & download
Italian melodic/progressive metal band STAMINA is the brainchild of guitarist, songwriter and producer Luca Sellitto. Since the beginning, the band's aim has been to create a personal style of music, combining a wide range of influences ranging from melodic power metal to progressive rock, to hard-rock and fusion.
During the years the band has released three full-length albums feat. many guest musicians including Henrik Brockmann (ex Royal Hunt, Evil Masquerade), Kenny Lubcke (ex Narita, André Andersen, backing vocalist of Royal Hunt), Göran Edman (ex Yngwie Malmsteen, John Norum, Brazen Abbot, etc.) and Nils Molin (Dynazty).
In April/May 2012, STAMINA embarked on their first European Tour, including shows in Germany, Austria, Holland, Spain and north of Italy. During the second leg of the tour the band had the opportunity to open for Danish rock quintet Royal Hunt in honor of their 20th anniversary world tour.
Today, STAMINA consists of Alessandro Granato - vocals, Luca Sellitto - guitars, Andrea Barone - Keyboards and Mario "Uryo" Urciuoli - bass plus the additional musicians, Andrea Stipa - drums; Jacopo DiDomenico - backing vocals; Donata Greco - flute; Giulia Silveri - cello. Band leader Luca Sellitto says: "Our new studio effort, 'System of Power' is the most mature release from us up until now, displaying a slightly more aggressive approach, an even increased level of technical proficiency and a wider sonic spectrum than ever before."
STAMINA's fourth album "System Of Power", will be released on German label Pride & Joy Music on February 24th, 2017 and is tailor made for fans of Melodic Prog Metal in general, in the vein of early Symphony X, Yngwie Malmsteen's Rising Force, Dream Theater, Royal Hunt, Angra and many more.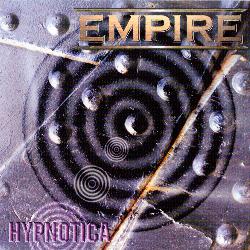 product: Empire - Hypnotica +3
release date: 24.02.2017
release territory: world
formats: CD & download
EMPIRE is the Hard Rock band of German guitarist Rolf Munkes (ex Majesty, ex Razorback, Crematory) which has released four exceptional albums in between the years of 2001 and 2007. On these releases, Munkes was accompanied by numerous high-class musicians.
The history of EMPIRE began in the year 2001 with the release of the album "Hypnotica" (Lion Music) which featured both the American singers Mark Boals (ex-Yngwie Malmsteen) and Lance King (ex Nightmare) on vocals. The line-up at the time was completed by Neil Murray (bass, ex Whitesnake, Brian May Band, Black Sabbath etc.), Gerald Klos (drums), Anders Johansson (drums, ex Stratovarius) and Don Airey (keyboards, ex Rainbow, Deep Purple). Rolf Munkes produced "Hypnotica" himself; the mix was handled by Stefan Kaufmann (ex Accept, ex U.D.O.).
Only one year later, "Trading Souls", the band's second album came out on Lion Music. The CD once again was produced by Munkes with the mix being handled by Kaufmann. On this release, singer extraordinare Tony Martin (ex Black Sabbath) replaced King and Martin on the vocal spot.
Tony Martin also sang on the – up until now – most successful CD from EMPIRE, "The Rave Ride", which was released in 2006 on German label Metal Heaven. Besides of Munkes, who, for the first also produced and mixed this release himself at his own Empire Studios in Bensheim, Germany, Neil Murray took again care of the bass work whilst the drums this time were handled by ex-Rage/ex-Axxis drummer André Hilgers.
In 2007, the so far last album of EMPIRE saw the light of day. "Chasing Shadows" was once again released on Metal Heaven and the first record feat. former Rainbow singer Doogie White in the line-up. Mike Terrana (ex Rage, ex Axel Rudi Pell, Tarja Turunen) joined the group on drums.
In 2017, German label Pride & Joy Music will re-issue all four releases in a revised version. First up will be "Hypnotica" which will be released on February 24th, 2017 and include the three bonus tracks "Take A Look Around", "Dogtown Shuffle" and "Spread My Wings" (acoustic version). One other album will follow every three months.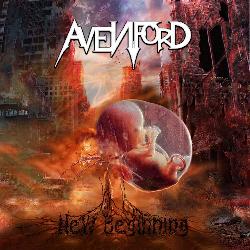 product: Avenford - New Beginning
release date: 27.01.2017
territory: world
format: CD
Avenford was formed by guitarist Peter Szehoffner and guitarist/vocalist Arpie Gamson in Hungary in the summer of 2012.
Initially they started to create music on their own as they got on well from the beginning, both having similar backgrounds, musical ideas and influences which include Masterplan, Jorn Lande, Yngwie Malmsteen and Iron Maiden etc.
A few months later they had enough material written for a full album and with the help of lyricist Zoltan Bako the songs reached their final form.
Soon after Szehoffner and Gamson moved to the UK, they got together in Gamson's flat and recorded the basic tracks for the first album. It was named after their most epic song "Mortal Price". The tracks were sent to Denever studios in Hungary for final mixing – it also helped that the studio owners were also huge Maiden fans. The line-up was completed by Pete Jean (drums) and Zoltan Meszaros (bass).
Since then, the band has gone through a few changes but apparently is stronger than ever.
Jivodar Dimitrov joined AVENFORD on drums and Tom Longbottom took over the bass. "New Beginning" was recorded with Roland Grapow (Masterplan) – and it's stronger, harder and faster than the first one.
Guest musicians: Apollo Papathanasio (Majestic, ex-Firewind) - vocals on "Dead or alive", Zoltan Marothy (Kiss Forever band) – guitar solo on "Back in time", Roland Grapow (Masterplan) – guitar solo on "Fury road", Zoltan Kiss (Iron Maidnem) - vocals on "Dark angel", Bodor Mate (Alestorm) – guitar solo on "Mask", Piotr Sikora (Exlibis)- keyboard solo on "Return to the land of emeralds" then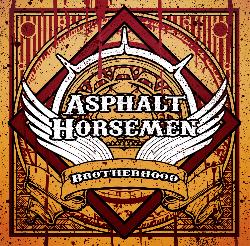 product: Asphalt Horsemen - Brotherhood
release date: 13.01.2017
release territory: world (without Hungary)
format: CD
Asphalt Horsemen was formed by well-known musicians in Hungary in 2010. First they led into jams of songs of bands like Lynyrd Skynyrd, Black Stone Cherry, Pride & Glory. Soon came up their own ideas of songs which were working out and tested at smaller gigs. The audience reaction was splendid as they felt heavy-load beating of Southern Rock on their skin.
The genre what AH plays fills a gap in the rock music-scale in Hungary, it's not really found this style among local bands.
In march 2014 their debut album was released which received positive feedbacks from both national and international audiences. The album was nominated as the "best newcomer of the year 2014" by the Hungarian Recording Industry Association – Hungarian Group of IFPI.
After several tours, shows in Hungary, Finland, Italy, Czech Republic, Slovakia and Romania they recorded the second album – Brotherhood – to be released on January 13th, 2017 all over the world. Asphalt Horsemen consists of István Bencsik (drums, backing vocals), Károly Lőrincz (lead vocals, guitars, tambourine), Géza Matyasovszki (guitars, backing vocals), Balázs Megyesi (bass).