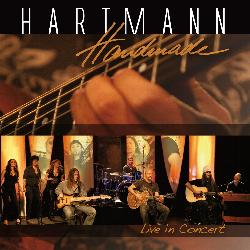 product: Hartmann - (Handmade Deluxe)
release date: 30.09.2016
release territory: world
format: CD+DVD (digi-pack)
The history of HARTMANN began in 2005 with the successful release of their debut album 'Out in the cold', many times chosen as 'album of the month', and with their follow up 'Home' released in 2007. After their support tour for THE HOOTERS where HARTMANN performed acoustic versions of their material for the first time the band decided to play two exclusive shows at Pegasus theater in Bensheim/Germany in late 2007. Supported by three female background singers as special guests both evenings were recorded for the live CD/DVD 'Handmade' released in 2008. It is uniting outstanding material like real 'handmade' versions of the first two studio albums and previously unreleased tracks.
'Handmade' has always been considered as one of the most impressive outputs of HARTMANN and this re-release now contains both CD and DVD as special limited deluxe edition. In addition, the digital version of the CD will also be released as "deluxe edition" – now containing audio versions of all songs.
Oliver Hartmann is also well known as being a member of the mega seller Avantasia and as frontman of the successful Pink Floyd Tribute Echoes with their latest release 'Barefoot To The Moon' (German charts No 20 in Oct 2015).
Line-up: Oliver Hartmann (guitar/vocals), Mario Reck (guitar), Armin Donderer (bass), Dario Ciccioni (drums), Juergen Wuest (piano/vocals), Ina Morgan (vocals), Kolinda Brozovic (vocals), Tiffany Kirkland (vocals)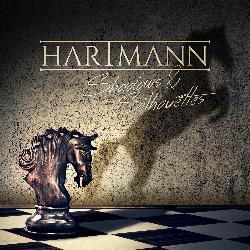 product: Hartmann - Shadows & Silhouettes
release date: 30.09.2016
release territory: world
format: CD
After numerous tours as part of Avantasia, Rock Meets Classic and as mastermind of the successful Pink Floyd Tribute Echoes the exceptional singer and guitarist Oliver Hartmann now presents his new fifth studio album "Shadows & Silhouettes" with Hartmann after nearly four years break since the latest release "Balance". The new album will be released on 30th of September on the artist owned label SONIC11 in cooperation with Pride & Joy Music.
Supported by guest musicians as the well-known session keyboarder Jimmy Kresic (Rock Meets Classic, The Roots, Soundtopia), Miro Rodenberg (Avantasia) and also the Prague cellist Irena Morisáková and violinist Adéla Pecková the album contains 12 extra class songs combining modern melodic Rock ("Irresisitible", "Glow" "High on you", I would murder for you") with many acoustic ("The letting go", "Shadow in my eyes", "Still the same") and partly very intimate moments ("Jaded heart", "Last goodbye") pointing up the broadness and complexity of Hartmann. The catchy single "When your mama was a hippie" will also be released as video clip.
The album has been co-produced again by Sascha Paeth (Avantasia, Edguy, Kamelot, Beyond The Black, etc.) and mixed/mastered at Gate Studios Wolfsburg/Germany.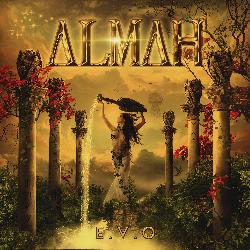 product: AlmaH- E.V.O
release date: 23.09.2016
release territory: Europe
format: CD
ALMAH, led by former Angra singer Edu Falaschi, since the very beginning has been in the focus of the metal head's attention world-wide as one of the most significant representatives on the Brazilian rock/metal stage. Edu Falaschi, Almah's leader, composer and singer, has sold more than one million albums in his 25 year spinning career.
ALMAH went on a lot of national and international tours and performed at some of the most important events in the world, like the world famous Rock In Rio Festival 2013. In the same year the band played an European co-headlining tour performing 18 shows in Italy, Spain, Germany, France and many more countries. In 2015 the Brazilians took part in ProgPower Festival in the USA and many others important festivals and shows around the globe; more than 100 shows during the band's history in total.
Since their founding in 2006, the band already has released four full-length albums world-wide ('Almah', 'Fragile Equality', 'Motion' and 'Unfold'). E.V.O is the 5th release in their career.This is a conceptual album which is based on the evolution of the people's mind and soul during the new age that the world is about to live in - called Age Of Aquarius. The author, Edu Falaschi, visited different subjects that are connected with the main concept, creating a very positive lyric and album atmosphere.
Musically, E.V.O brings a fresh and powerful album, with the modern and heavy Almah touch but also a direct connection to the Angra album "Rebirth". Angra's album (The first Angra's album with Edu's voice). In E.V.O the vocal lines are very powerful, classical and it has a higher pitch comparing with the previous Almah releases. It's very melodic, clean and more into the bel canto style. Like the old times of Edu Falaschi's vocals.The compositions are a pleasant travel between Modern Power Metal, Contemporary Rock and Prog Metal.
The artwork shows all elements which represent the main concept - especially the woman in the center who visualizes the Aquarius constellation, and also brings - for the first time - the band's logo in a golden color and a very bright and shiny yellow cover, that fits perfectly with the positive vibration of the record.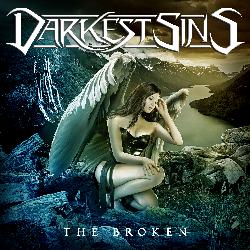 product: Darkest Sins - The Broken
release date: 21.10.2016
release territory: world
format: CD
Darkest Sins is a five-piece Melodic Metal band from Ålesund, Norway founded by Marius Danielsen and Anniken Rasmussen in 2009. For the last three years, the five-piece has been working on their debut album "The Broken" which now will be released on Pride & Joy Music on October 21th, 2016. Previously, Darkest Sins have released a demo album back in 2011 and an EP in 2013. So, "The Broken" marks the first real album coming from Darkest Sins. The CD was mixed and mastered by Piet Sielck (Iron Saviour) who also has mixed albums for Blind Guardian, Gamma Ray, Grave Digger, Paragon and many more.
Darkest Sins has a female and a male lead vocalist who share the vocals 50/50 both live and in the studio. This creates a great diversity in the music and makes the band stand out. Even though the Norwegians are a Melodic Metal band, they like to experiment with many different genres in their music but their roots and main influences come from classic metal bands such as Iron Maiden, Judas Priest and the 80's era of Black Sabbath.
Darkest Sins has proven itself as a strong live band and played shows around the most part of Norway. They have had many great special guests at their shows including Fabio Lione from Rhapsody of Fire and Tony Mills from TNT. In July 2016 they supported Anthrax in Norway. The next step will be an European tour in support of "The Broken".
Members from Darkest Sins have also worked on different studio projects with musicians such as Tim Ripper Owens, Timo Tolkki, Mark Boals etc. More info can be found on www.mariusdanielsen.com
Darkest Sins' keyboard player also plays in the band Tindrum with 80s legends from bands such as Europe, TNT and Jorn.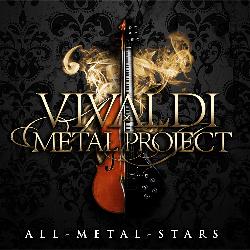 product: The Four Seasons
territory: world (excl. Japan)
release date CD & download: July 22nd, 2016
release date vinyl: September 9th, 2016
The project is a symphonic-metal opera based on Antonio Vivaldi's Baroque masterwork "The Four Seasons", featuring more than 130 amazing metal and classical artists, orchestra, a string quartet and three choirs from all over the world. The album features 14 tracks - all the movements from Antonio Vivaldi's original score plus two original new songs written by MISTHERIA. The impressive roster of artists probably makes this titanic album the biggest all-star project ever!
Back in 2013, MISTHERIA started thinking about making a metal version of "The Four Seasons", a masterpiece that he loved and kept listening to since his childhood. MISTHERIA started to play and record all the movements on the piano but then felt that a parallel symphonic-metal version would have been the perfect continuation. Therefore, he recorded and uploaded a short trailer on the web to start engaging musicians. A few days later, Italian bassist and composer Alberto Rigoni (solo artist, TwinSpirits, Kim Bingham, The Italians, BADASS), who had already collaborated with Mistheria by recording bass on his previous solo album "Dragon Fire", learned about the project and contacted MISTHERIA offering his support to work on the project as co-producer. Also, MISTHERIA made the "innovative" choice - never done so far - to add lyrics and singers to "The Four Seasons" which, as composed by Vivaldi, is an instrumental work. For this important task, he invited Douglas R. Docker who perfectly translated the producer's concept into brilliant lyrics. Additional lyrics were written by Mistheria, Rob Rock and Lance King.
A cast of 10 awesome arrangers joined MISTHERIA creating epic and memorable music, combining a standard metal band lineup with strings, orchestra and choir: Douglas R. Docker, Francesco Dall'O', Frank Caruso, Gabriels, Keiko Kumagai, Nicolas Waldo, Pawel Penksa, Tomas Varnagiris, Yannis Androulakakis and Zhivko Koev.
The cast furthermore includes performances by Mark Boals (Malmsteen, Royal Hunt), Fabio Lione (Rhapsody of Fire, Angra), Edu Falaschi (Almah), Rob Rock (Impellitteri), Mike Lepond (SymhonyX), Dani Löble (Helloween), Ruud Jolie (Within Temptation), Mark Cross (Firewind, Scorpions), Steve Di Giorgio (Testament), Rolf Pilve (Stratovarius), Victor Smolski (Rage, Almanac), Ruben Israel (Delain), John Macaluso (ARK), Marco Sfogli (James Labrie), Chris Caffery (Savatage), Mark Wood (Trans Siberian Orchestra), Dirk Verbeuren (Soilwork), Atma Anur (Tony MacAlpine), Vitalij Kuprij, Anna Portalupi (Tarja Turunen), Sean Tibbetts (Kamelot), Martijn Peters (Stream of Passion) and many more.
It took more than 2 years of intensive non-stop hard work to get the album done. Mixed and mastered by Ivan Moni Bidin at "Artesonika" recording studio in Italy and assisted by Fabio D'Amore, the album is a full 74 minutes of intense, passionate, fascinating, powerful and majestic experience!
Production, ideation, concept and artistic direction by MISTHERIA. Co-produced by Alberto Rigoni.
www.vivaldimetalproject.com / www.mistheria.com / www.albertorigoni.net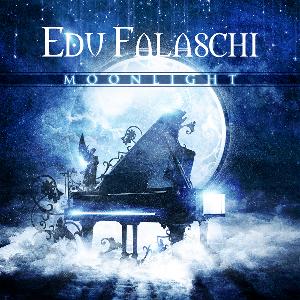 product: Edu Falaschi - Moonlight
release date: 20.05.2016
release territory: Europe
format: CD & download
"Moonlight" is the first solo album of ex-ANGRA frontman EDU FALASCHI (currently ALMAH) dedicated to the 25th career anniversary of the worldwide known Brazilian singer and composer. The album presents acoustic versions of the most significant songs of Falaschi's career in Angra and Almah, all the material was rearranged for the voice accompanied by piano, guitar and orchestra in order to present an outstanding mixture of rock, jazz, classic and popular music highlighting harmony and melody itself on the first place.
The album is a quintessence of Falaschi's career in leading Brazilian bands with 16 records released worldwide, a national "Golden disc award", more than one million CDs sold, countless world tours, appreciated by fans all around the globe, especially in Japan, Europe and South America.
"Moonlight" was recorded in São Paulo and Jundiaí (Brazil) at WINK Studio and mixed and mastered by Caio Cesar. Falaschi here performs together with several respected Brazilian musicians such as Tiago Mineiro (piano) who represents the Brazilian jazz and popular music scene; maestro and violinist Adriano Machado (string arrangements), creator and conductor of the Symphonic Orchestra Villa Lobos. Also, there are two special guests – João Frederico Sciotti known as "Derico" (flutes and saxophone) and Sandami (percussions).
The cover artwork was created by Brazilian designer Gustavo Sazes (Almah, Kamelot, Sepultura, Arch Enemy, Morbid Angel, Manowar, etc.).
Edu Falaschi's "Moonlight" includes older and more recent hits of "Angra" and "Almah" such as Nova Era, Rebirth, Heroes of Sand, Spread your Fire, Bleeding Heart, Wishing Well and Breathe.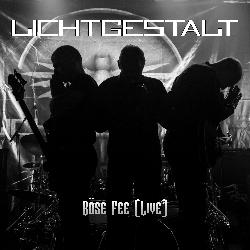 product: Böse Fee (Live)
release date: June 10th, 2016
territory: world
format: digital single
After the successful Motorenherz tour and the concerts together with Stahlmann in 2015, LICHTGESTALT, the NDH/ Metal band of the moment, will now release the single "Böse Fee" ("Evil Fairy") which was recorded live at club "Sputnik" in Münster, Germany on Dec 3rd, 2015.
The song will also be available as studio version on the next, yet untitled album of the four-piece which is scheduled for a release in 2017.
The track shows the development of the variable musical style of LICHTGESTALT which has already been received well by fans and critics in regards of the band's latest album "Motorenherz".
"Böse Fee" is mixing up "Bad Girl"-eroticism with strong NDH riffing and synth components. Singer and lyricist Thomas C. Hertz has his very own view on the fairy tale of the Sleeping Beauty, while the song offers a danceable groove and powerful guitar riffs by the Heizzer.
The audience during the 2015 tour already gratefully has appreciated the song; this digital single will be available from June 10th, 2016 as download on iTunes, Amazon and any other common platform.