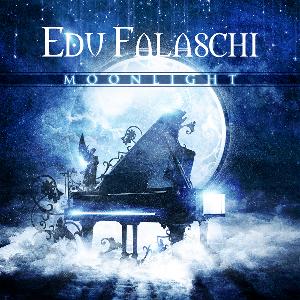 product: Edu Falaschi - Moonlight
release date: 20.05.2016
release territory: Europe
format: CD & download
"Moonlight" is the first solo album of ex-ANGRA frontman EDU FALASCHI (currently ALMAH) dedicated to the 25th career anniversary of the worldwide known Brazilian singer and composer. The album presents acoustic versions of the most significant songs of Falaschi's career in Angra and Almah, all the material was rearranged for the voice accompanied by piano, guitar and orchestra in order to present an outstanding mixture of rock, jazz, classic and popular music highlighting harmony and melody itself on the first place.
The album is a quintessence of Falaschi's career in leading Brazilian bands with 16 records released worldwide, a national "Golden disc award", more than one million CDs sold, countless world tours, appreciated by fans all around the globe, especially in Japan, Europe and South America.
"Moonlight" was recorded in São Paulo and Jundiaí (Brazil) at WINK Studio and mixed and mastered by Caio Cesar. Falaschi here performs together with several respected Brazilian musicians such as Tiago Mineiro (piano) who represents the Brazilian jazz and popular music scene; maestro and violinist Adriano Machado (string arrangements), creator and conductor of the Symphonic Orchestra Villa Lobos. Also, there are two special guests – João Frederico Sciotti known as "Derico" (flutes and saxophone) and Sandami (percussions).
The cover artwork was created by Brazilian designer Gustavo Sazes (Almah, Kamelot, Sepultura, Arch Enemy, Morbid Angel, Manowar, etc.).
Edu Falaschi's "Moonlight" includes older and more recent hits of "Angra" and "Almah" such as Nova Era, Rebirth, Heroes of Sand, Spread your Fire, Bleeding Heart, Wishing Well and Breathe.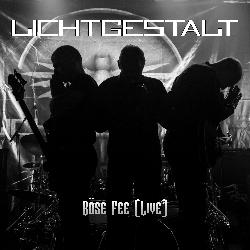 product: Böse Fee (Live)
release date: June 10th, 2016
territory: world
format: digital single
After the successful Motorenherz tour and the concerts together with Stahlmann in 2015, LICHTGESTALT, the NDH/ Metal band of the moment, will now release the single "Böse Fee" ("Evil Fairy") which was recorded live at club "Sputnik" in Münster, Germany on Dec 3rd, 2015.
The song will also be available as studio version on the next, yet untitled album of the four-piece which is scheduled for a release in 2017.
The track shows the development of the variable musical style of LICHTGESTALT which has already been received well by fans and critics in regards of the band's latest album "Motorenherz".
"Böse Fee" is mixing up "Bad Girl"-eroticism with strong NDH riffing and synth components. Singer and lyricist Thomas C. Hertz has his very own view on the fairy tale of the Sleeping Beauty, while the song offers a danceable groove and powerful guitar riffs by the Heizzer.
The audience during the 2015 tour already gratefully has appreciated the song; this digital single will be available from June 10th, 2016 as download on iTunes, Amazon and any other common platform.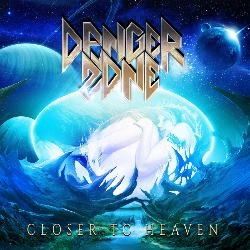 product: Danger Zone - Closer To Heaven
release date: 15.04.2016
territory: world
format: CD & download
When guitarist Roberto Priori started the Italian band DANGER ZONE in the early 80s a long hard road lay ahead of them. In 1984 they released the LP "Victim Of Time".
In the spring of 1988 DANGER ZONE eventually opened up for Heavy Metal legends Saxon in Verona, Italy and following the performance promoter and manager Francesco Sanavio offered DANGER ZONE a production deal which included the plan to break into the US market. Almost a year later in May 1989 the new album "Line Of Fire" began to take shape when executive producer Stephan Galfas (Meat Loaf, Savatage, Stryper, John Waite and Saxon) got involved and his colleagues Jody Gray and Mark Cobrin, both successful with the Japanese Hard Rock outfits Loudness and EZO, took over the production duties.
Due to adverse circumstances the finished album got shelved at first, but as the years went by "Line Of Fire" reached an underground cult status when Rock magazines, fanzines and dedicated fans of the band continuously demanded its release. Finally in 2011 the "Line Of Fire" CD saw the light of day through a German label. The band already got back together in 2010.
In the year 2012, the guys released their follow-up album "Undying" and played several gigs in Italy.
To promote this release, the group played several shows in Italy and some Summer Festivals.In March 2014 they released a single and a video of the E.Z.O.'s song "Fire Fire", a tribute to a legendary Japanese band of the 80's, now featuring new bass player Matteo Minghetti. While keeping playing live, the Danger Zone started to work on the compositions for a new album. The sound now turned out to be more melodic than before so they decided to add Pier Mazzini (Perfect View) and Whitesnake's Michele Luppi on keyboards.
In Summer of 2015 the Italians started the recordings with Roberto Priori and Jody Gray producing at the PriStudio in Bologna; as before the engineering duties were handled by Roberto himself.
The whole album has a very positive energy and attitude. Hard Rock and AOR were mixed together and as a result, the band feels even better presented than it was never before.
That's why they decided to call the album "Closer To Heaven", it marks a step towards their own identity and sound.
The band is currently rehearsing with the added guitar player Danilo Faggiolino to get ready to bring this new chapter of the band on the road. Stay tuned!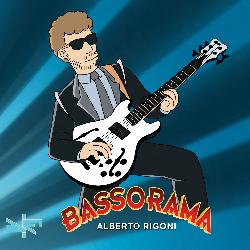 product: Alberto Rigoni - BASSORAMA
release date: 15.04.2016
release territory: world
formats: CD digi-pack and download
Alberto Rigoni is an Italian bass player and composer, internationally known for his career as a solo artist and as a member of the progressive rock band TwinSpirits, Lady & THE BASS and co-producer of the Vivaldi Metal Project.
His solo albums (Something Different, Rebirth, Three Wise Monkeys and Overloaded, worldwide released between 2008 and 2014), between progressive rock metal and fusion, also feature legendary musicians such as Kevin Moore (ex Dream Theater), Gavin Harrison (Porcupine Tree, King Crimson), Göran Edman (ex Yngwie Malmsteen), Michael Manring and many others.
Alberto has been featured on the cover of magazine such as Bass Magazine Japan, Bass Musician Magazine (Japan), Bajos Y Bajistas (Spain) and Basistas (Poland). Moreover, On March 2015 the prestigious Bass Guitar Magazine (UK) released Alberto's CD anthology called "Into THE BASS".
Alberto has also recorded for several international artists such as Italian pop singer Alexia and is now playing bass with Canadian rock singer and songwriter Kim Bingham (Nelly Furtado), The Italians and the Crystal Music Project, sharing stages with artists such as Alan Parsons, Jørn Lande, Paul Gilbert and others.
Rigoni is now releasing his fifth solo album BASSORAMA which will also feature Doug Wimbish, Divinity ROXX, Stu Hamm, Nik West, Steve Lawson, Anna Sentina, Lars Lehmann and Remco Hendrix.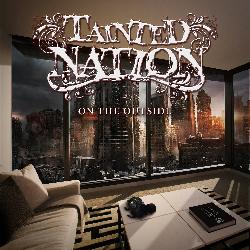 product: Tainted Nation - On The Outside
release date: 26.02.2015
format: CD
release territory: Europe
Tainted Nation comprises of five musicians who have all in their own right been involved in world tours, festivals and recordings. Boasting members and ex-members of Helloween, Firewind, King Diamond, The Poodles, Eden's Curse, Lionsheart and others. This line up has so far released an acclaimed debut title F.E.A.R, which hit like a hammer across the loins of Rock music. Possibly a slightly unexpected direction taken in this hard hitting commercial slice of music, the album has helped Tainted Nation to move forward at a rapid pace. With live appearances in the UK and Europe, including festivals and a hugely successful tour of Spain. All of these received some great reviews.
On 26.02.2016, Tainted Nation is looking forward to the release of their follow-up album entitled "On The Outside". This record was recorded in Tewkesbury, UK and Stockholm, Sweden, and produced & mixed by Pete Newdeck. Pontus Norgren of Hammerfall has co-written the tracks "Live And Die", "Karma" and "Back To Earth" and provided a couple of guest solos, Nick Workman (Vega) appears as backing vocalist on the track "On The Outside" and Issa is performing a duet with singer Pete Newdeck at "Pulling Me Under".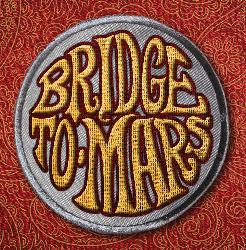 product: Bridge To Mars - s/t
release date: 26.02.2016
format: CD
release territory: world
With influences like Led Zeppelin, Thin Lizzy, Yes, The Black Crowes, The Who, Soundgarden, Rush, Black Sabbath, Van Halen and yes … ABBA!... BRIDGE TO MARS from Stockholm, Sweden, have managed to create their own unique sound.
JJ Marsh and Thomas Broman played together when they were in Glenn Hughes' band and also with the Hughes Turner Project. Marsh has made nine albums with Glenn Hughes and the Hughes Turner Project and has written a number of songs for Hughes. Thomas Broman was in Hughes' touring band for four years and also played two European tours with the Hughes Turner Project.
After having toured with each other for years, backing other rock-stars up, the Swedish high class musicians though it was about time to do something together as a band - which they did in 2013 when they founded BRIDGE TO MARS. The trio later was completed by bearded bass-master Robert Hansen.
Thomas Broman's previous work also includes music for Great King Rat, Electric Boys, Send No Flowers, John Norum, Silver Ginger 5, Firebird, Humanimal, Conny Bloom and Michael Schenker.
Robert Hansen is also the bass player in the Swedish prog-rock band Beardfish and has been involved in many other projects.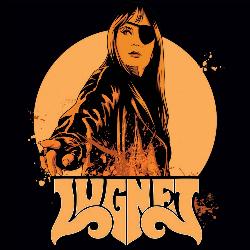 product: Lugnet - Lugnet
release date: 15.01.2016
release territory: Europe
formats: CD, vinyl & download
Lugnet is a Swedish band with the tough, gritty sounds of '70s hard rock that features well rounded musicians with touring and recording experience.
The guitar driven attack from Mackan and Bonden delivers crushing riffs and classic rock melodies, that rides on the steady and driving rhythm section of extraordinary bass player Z and drummer Jansson (ex. Witchcraft). The lead singer Roger (Ken Hensley) fronts Lugnet with a on-stage swagger, passion & voice reminiscent of the late Ray Gillen (Badlands).
Lugnet launched "All The Way" a strictly limited edition cd single (cover art by Vance Kelly) along with an exclusive grindhouse music video featuring Quentin Tarantino´s favorite Swedish actress Christina Lindberg (Thriller: They Call Her One Eye) in the lead role. The video was number one on the music video chart "musikvideotoppen.se".
They also launched an exclusive limited edition "All The Way" four-track vinyl Ep with cover art by Vance Kelly. The track was frequently played in national radio P3 Rock.
In autumn 2015 a new video will be released and again with Christina Lindberg in the lead role before the self-titled debut album will be released by German label Pride & Joy Music on January 15th, 2016 on CD and on vinyl a few weeks later with distribution via Edel. "Lugnet" was produced in various studios in Sweden by Lugnet, mixed by Lars Chriss (Lion's Share) and mastered by Micke Lind at Masterplant, Stockholm.
The band name Lugnet means tranquility (the calm) in Swedish and is also the name of the area where the band rehearses their music. But make no mistake this band is out to kill...
Line-up: Vocals: Roger Solander; ; Guitars: Marcus "Mackan" Holten and Danne "Bonden" Jansson; Bass: Lennart "Z" Zethzon; Drums: Fredrik Jansson; Special guest on Hammond Organ: Bruno Erminero
https://www.facebook.com/lugnetrock // lugnetrock.com