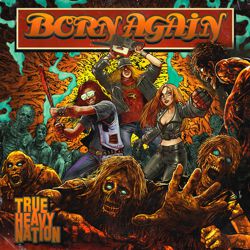 product: Born Again - True Heavy Nation
release date: 07.12.2018
territory: world
format: CD
BORN AGAIN is a French Heavy Metal band which originally was formed in 2016, set on creating a melodic and heavy sound enlivened by a strong vocal performance.
The result is a mix between 1970's and 1980's bands like Motörhead, Judas Priest, Thin Lizzy and Black Sabbath. Their first album "Strike With Power" received very good feedback all around the world.
The sophomore release "True Heavy Nation" now is the first album on Pride & Joy Music and will be released on December 7th, 2018.
Stan W. Decker (Primal Fear, Ross The Boss, Stryper) designed the artwork. The mix was handled by Pierre-Emmanuel Péllison at Studio PE in Besancon, France.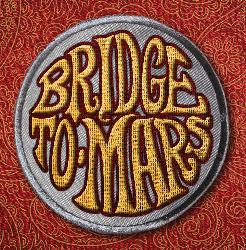 product: Bridge To Mars - s/t
release date: 26.02.2016
format: CD
release territory: world
With influences like Led Zeppelin, Thin Lizzy, Yes, The Black Crowes, The Who, Soundgarden, Rush, Black Sabbath, Van Halen and yes … ABBA!... BRIDGE TO MARS from Stockholm, Sweden, have managed to create their own unique sound.
JJ Marsh and Thomas Broman played together when they were in Glenn Hughes' band and also with the Hughes Turner Project. Marsh has made nine albums with Glenn Hughes and the Hughes Turner Project and has written a number of songs for Hughes. Thomas Broman was in Hughes' touring band for four years and also played two European tours with the Hughes Turner Project.
After having toured with each other for years, backing other rock-stars up, the Swedish high class musicians though it was about time to do something together as a band - which they did in 2013 when they founded BRIDGE TO MARS. The trio later was completed by bearded bass-master Robert Hansen.
Thomas Broman's previous work also includes music for Great King Rat, Electric Boys, Send No Flowers, John Norum, Silver Ginger 5, Firebird, Humanimal, Conny Bloom and Michael Schenker.
Robert Hansen is also the bass player in the Swedish prog-rock band Beardfish and has been involved in many other projects.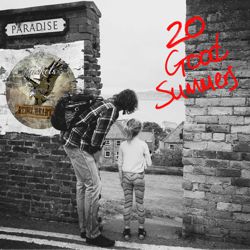 product: Buckets Rebel Heart - 20 Good Summers
release date: 07.12.2018
format: CD
territory: world-wide
Buckets Rebel Heart is the new band formed by exBad Company and Humble Pie guitarist Dave "Bucket" Colwell, along with former 720 & New Torpedoes drummer, Paul "Taff" Edwards. The line-up is completed by lead vocalist Jim Stapley and bass player Dave "Boycie" Boyce, previously of The Quireboys.
December 7th, 2018 sees the release of the band's debut album 20 GOOD SUMMERS via Pride & Joy Music, showcasing 12 songs written by Colwell and Edwards. Mixed in Nashville, by Grammy Award Winner Ben Fowler, the album also features vocal contributions from Mollie Marriott and Rick "Georgia Satellites" Richards, among others. Hit the Song tab to hear three songs from the album.
The band made their live debut in June, going down a storm at the SWEDEN ROCK FESTIVAL 2018 – go to Youtube to see some great footage from the show, plus the official video for the song "Rebel Heart".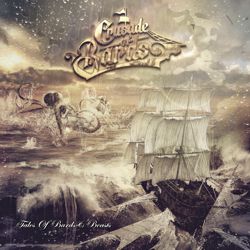 product: Crusade Of Bards - Tales Of Bards & Beasts
release date: 15.11.2019
format: CD
territory: world
Crusade Of Bards is the newest evolution of symphonic metal, smoothly blending the most bombastic orchestrations with traditional instruments and heavy riffs. Their debut album "Tales of Bards & Beasts" will lead the listeners on a musical journey through space and time from Ancient Greece to the shores of Sweden, uncovering the darkest myths of the deepest abyss while enjoying a good story around a campfire.
Paolo Andreotti (keyboards and backing vocals) states: "We are extremely happy to begin our journey by the hand of Pride & Joy Music. From the very beginning their team were very kind and open to work with us in this important step of our careers as we approach the release of our debut album "Tales of Bards & Beasts". So to all the fans of melodic and symphonic metal out there, I can only say: Come join the crew of your dreams to fight the beasts and sing with the bards!!"
Mixed and mastered by Dani G (Rage, Lingua Mortis Orchestra, Firewind, Last Days of Eden) at Estudios Dynamita in Asturies, Spain, "Tales of Bards & Beasts" will show the different facets of the band delicately melted to a complex yet melodic result: from the powerhouse orchestrations and symphonic grandeur ("Of Bards & Beasts") to the speed and magnificence of catchy melodies ("The Golden Vessel"), from the flamboyant extravaganza of traditional instruments and dark passages ("Chapter Twelve") to the heart-breaking duet of a struggling ballad ("Ulysses'Cry"), from an old inn shanty ("Pirates of the Night") to a raging battle song ("Gunpowder").
On top of all this, "Tales of Bards & Beasts" is completed with outstanding collaborations such as Henning Basse (Firewind, MaYan) on the track "An Ocean Between Us - Part II - Ulysses' Cry" or Lady Ani (Last Days Of Eden) on "The Golden Vessel".