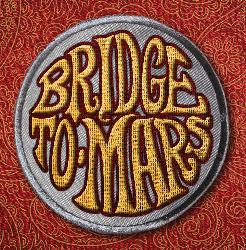 product: Bridge To Mars - s/t
release date: 26.02.2016
format: CD
release territory: world
With influences like Led Zeppelin, Thin Lizzy, Yes, The Black Crowes, The Who, Soundgarden, Rush, Black Sabbath, Van Halen and yes … ABBA!... BRIDGE TO MARS from Stockholm, Sweden, have managed to create their own unique sound.
JJ Marsh and Thomas Broman played together when they were in Glenn Hughes' band and also with the Hughes Turner Project. Marsh has made nine albums with Glenn Hughes and the Hughes Turner Project and has written a number of songs for Hughes. Thomas Broman was in Hughes' touring band for four years and also played two European tours with the Hughes Turner Project.
After having toured with each other for years, backing other rock-stars up, the Swedish high class musicians though it was about time to do something together as a band - which they did in 2013 when they founded BRIDGE TO MARS. The trio later was completed by bearded bass-master Robert Hansen.
Thomas Broman's previous work also includes music for Great King Rat, Electric Boys, Send No Flowers, John Norum, Silver Ginger 5, Firebird, Humanimal, Conny Bloom and Michael Schenker.
Robert Hansen is also the bass player in the Swedish prog-rock band Beardfish and has been involved in many other projects.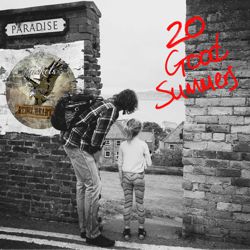 product: Buckets Rebel Heart - 20 Good Summers
release date: 07.12.2018
format: CD
territory: world-wide
Buckets Rebel Heart is the new band formed by exBad Company and Humble Pie guitarist Dave "Bucket" Colwell, along with former 720 & New Torpedoes drummer, Paul "Taff" Edwards. The line-up is completed by lead vocalist Jim Stapley and bass player Dave "Boycie" Boyce, previously of The Quireboys.
December 7th, 2018 sees the release of the band's debut album 20 GOOD SUMMERS via Pride & Joy Music, showcasing 12 songs written by Colwell and Edwards. Mixed in Nashville, by Grammy Award Winner Ben Fowler, the album also features vocal contributions from Mollie Marriott and Rick "Georgia Satellites" Richards, among others. Hit the Song tab to hear three songs from the album.
The band made their live debut in June, going down a storm at the SWEDEN ROCK FESTIVAL 2018 – go to Youtube to see some great footage from the show, plus the official video for the song "Rebel Heart".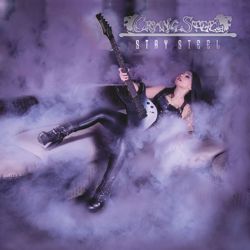 product: Crying Steel - Stay Steel
release date: 15.06.2018
territory: world
formats: CD & digital
Crying Steel were founded in Bologna in 1982 from the ashes of the Hard Rock group WURDALAK. The founding members were Alberto Simonini (guitar) and Angelo Franchini (bass), who were joined by Luke Bonzagni (vocals) and in 1983, and after various line-up changes, by Luca Ferri (drums) and Franco Grandchildren (guitar). After a couple of demos, the Italians released their debut EP "Crying Steel" in 1985.
During the next two years the group intensified their live activities throughout Italy including a performance at Heavy Metal Festival in Bologna in June 1986 with Motörhead and Twisted Sister. After more demo and promo releases, the debut LP "On The Prowl" came out in 1987. This was a revolutionary album - at least for the Italian New Wave of Heavy Metal (NWOIHM), as it was the first to be also released on CD. In September 1988 the line-up changed again. Simonini and Bonzagni left Crying Steel and were replaced by Michele Vanni and Lisa Bisognin. In March of 1990 Michele Vanni also left when Francesco Di Nicola joined the group. In the same year, the band performed some gigs in Russia with Massimiliano Merlini as new singer in the line-up. Some more gigs followed in 1994 and 2003 - reunions which saw Crying Steel perform with the classic line-up (Simonini / Grandchildren / Bonzagni / Franchini / Ferri). In 2006, Crying Steel were signed by Italian label My Graveyards Production and began to record the new record "The Steel Is Back" which was released in 2007. Shortly after the album came out, Simonini unfortunately decided to leave the group. Max Magagni stepped in for the release party. Luca Bonzagni then had to leave the band due to differences with the other members until Crying Steel announced their new singer Stephen Palmonari in November 2009. Another series of concerts followed and included a performance at the British Fest. The follow-up album, "Time Stands Steel", was released in April 2013. In June 2013, Crying Steel parted ways with singer Palmonari who was immediately replaced with Ramon Sonato and Luigi Frati. Before the concert held in Reno in February 2014, Friars Luigi replaced Max Magagni who had to leave due to increasing work commitments. After this line-up change, the group intensified it's touring schedule once more and also represented Italy at Wacken Open Air's 25th Anniversary. In 2015, they played the Greek festival "Metal Rites" in Athens with Jag Panzer and signed a record deal with local label No Remorse Records before playing with former Iron Maiden singer Blaze Bayley in 2015. In 2016, Crying Steel celebrated their 30th Anniversary with a live show at Lokomotiv Club in Bologna with their friends Rain, Markonee and later on supported the American band Riot. A special box set containing a reprint of "On The Prowl" + a DVD with the performance at Wacken Open Air 2014 was released in 2016, and Mirko Bacchilega became the new singer. In 2016, Crying Steel announced that the coming studio release will feature Tony Mills (Shy, TNT), one of the greatest voices in the international rock scene, on vocals. Crying Steel also played Paris Metal Fest in 2017.
Crying Steel during the recent years have also shared the stage as well with Twisted Sister, Motörhead, Grim Reaper, Demon, Diamond Head, Girlschool, Angel Witch, Gotthard, Praying Mmantis, Vanadium, Raven, Satan, Killer, Jag Panzer, Behemoth, Razor, Riot, Blaze Bayley, Decapitated, Van Canto, Hammerfall, Hatebreed, Black Star Riders, Carcass, Children Of Bodom, Hellyeah, King Diamond, Arch Enemy, Amon Amarth, Kreator, Accept, Megadeth, Saxon, Skid Row, Slayer, Sodom, Steel Panther, Wasp and more…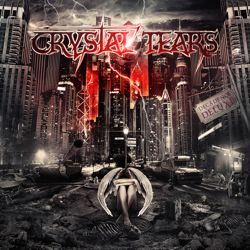 product: Crystal Tears - Decadence Deluxe
release date: 18.05.2018
territory: world
formats: CD & download
"The world's a stage, we plug & play"! With a steady evolution from the band's first demos to its latest instalments, Crystal Tears have managed to leave their mark as one of the most qualitative heavy metal acts, proven to be a persistent, innovative & unstoppable force. Their previous testimony "Hellmade", with music videos involving Ron "Bumblefoot" Thal (ex-Guns N' Roses, Sons Of Apollo) & actors Lew Temple (of The Walking Dead fame) & Lou Taylor Pucci (Evil Dead) - initiated their first European tour (with Mystic Prophecy), followed by their own headline Greek tour & a few more extended shows with Firewind/ ex-Ozzy Osbourne's Gus G.
Having gained a formidable reputation for delivering the goods on stage & via their honest and sing-along anthems, Crystal Tears strike back with the massively anticipated new, 5th album "Decadence Deluxe". With producer R. D. Liapakis (Mystic Prophecy, Devil's Train, Suicidal Angels etc.) on the front again, the quintet delivers high quality heavy metal dedicating heart & soul, managing to sound constantly inspired & fresh. The record includes a stunning cover version of Judas Priest's "Heart Of A Lion".
Crystal Tears have always been original. And this unique blend of dynamics in aggressiveness & harmony has been introducing 'em continually to new audiences all over the world. And as good ol' friend Ryan Roxie (Alice Cooper, ex-Slash's Snakepit) says... "all is rock"! And the story continues...
The artwork for "Decadence Deluxe" was designed by Caio Caldas (Dragonforce) and guest musicians include Ryan Roxie (Alice Cooper, Slash's Snakepit), Karis Charisma (Deadsquad), Julien Nutz Deyres (Gorod) and Fidel De Jesus (Xeno Devata Project).