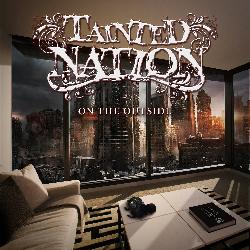 product: Tainted Nation - On The Outside
release date: 26.02.2015
format: CD
release territory: Europe
Tainted Nation comprises of five musicians who have all in their own right been involved in world tours, festivals and recordings. Boasting members and ex-members of Helloween, Firewind, King Diamond, The Poodles, Eden's Curse, Lionsheart and others. This line up has so far released an acclaimed debut title F.E.A.R, which hit like a hammer across the loins of Rock music. Possibly a slightly unexpected direction taken in this hard hitting commercial slice of music, the album has helped Tainted Nation to move forward at a rapid pace. With live appearances in the UK and Europe, including festivals and a hugely successful tour of Spain. All of these received some great reviews.
On 26.02.2016, Tainted Nation is looking forward to the release of their follow-up album entitled "On The Outside". This record was recorded in Tewkesbury, UK and Stockholm, Sweden, and produced & mixed by Pete Newdeck. Pontus Norgren of Hammerfall has co-written the tracks "Live And Die", "Karma" and "Back To Earth" and provided a couple of guest solos, Nick Workman (Vega) appears as backing vocalist on the track "On The Outside" and Issa is performing a duet with singer Pete Newdeck at "Pulling Me Under".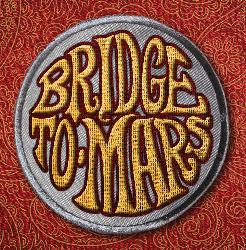 product: Bridge To Mars - s/t
release date: 26.02.2016
format: CD
release territory: world
With influences like Led Zeppelin, Thin Lizzy, Yes, The Black Crowes, The Who, Soundgarden, Rush, Black Sabbath, Van Halen and yes … ABBA!... BRIDGE TO MARS from Stockholm, Sweden, have managed to create their own unique sound.
JJ Marsh and Thomas Broman played together when they were in Glenn Hughes' band and also with the Hughes Turner Project. Marsh has made nine albums with Glenn Hughes and the Hughes Turner Project and has written a number of songs for Hughes. Thomas Broman was in Hughes' touring band for four years and also played two European tours with the Hughes Turner Project.
After having toured with each other for years, backing other rock-stars up, the Swedish high class musicians though it was about time to do something together as a band - which they did in 2013 when they founded BRIDGE TO MARS. The trio later was completed by bearded bass-master Robert Hansen.
Thomas Broman's previous work also includes music for Great King Rat, Electric Boys, Send No Flowers, John Norum, Silver Ginger 5, Firebird, Humanimal, Conny Bloom and Michael Schenker.
Robert Hansen is also the bass player in the Swedish prog-rock band Beardfish and has been involved in many other projects.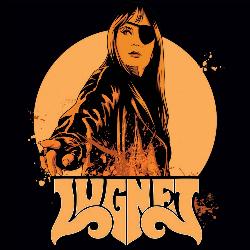 product: Lugnet - Lugnet
release date: 15.01.2016
release territory: Europe
formats: CD, vinyl & download
Lugnet is a Swedish band with the tough, gritty sounds of '70s hard rock that features well rounded musicians with touring and recording experience.
The guitar driven attack from Mackan and Bonden delivers crushing riffs and classic rock melodies, that rides on the steady and driving rhythm section of extraordinary bass player Z and drummer Jansson (ex. Witchcraft). The lead singer Roger (Ken Hensley) fronts Lugnet with a on-stage swagger, passion & voice reminiscent of the late Ray Gillen (Badlands).
Lugnet launched "All The Way" a strictly limited edition cd single (cover art by Vance Kelly) along with an exclusive grindhouse music video featuring Quentin Tarantino´s favorite Swedish actress Christina Lindberg (Thriller: They Call Her One Eye) in the lead role. The video was number one on the music video chart "musikvideotoppen.se".
They also launched an exclusive limited edition "All The Way" four-track vinyl Ep with cover art by Vance Kelly. The track was frequently played in national radio P3 Rock.
In autumn 2015 a new video will be released and again with Christina Lindberg in the lead role before the self-titled debut album will be released by German label Pride & Joy Music on January 15th, 2016 on CD and on vinyl a few weeks later with distribution via Edel. "Lugnet" was produced in various studios in Sweden by Lugnet, mixed by Lars Chriss (Lion's Share) and mastered by Micke Lind at Masterplant, Stockholm.
The band name Lugnet means tranquility (the calm) in Swedish and is also the name of the area where the band rehearses their music. But make no mistake this band is out to kill...
Line-up: Vocals: Roger Solander; ; Guitars: Marcus "Mackan" Holten and Danne "Bonden" Jansson; Bass: Lennart "Z" Zethzon; Drums: Fredrik Jansson; Special guest on Hammond Organ: Bruno Erminero
https://www.facebook.com/lugnetrock // lugnetrock.com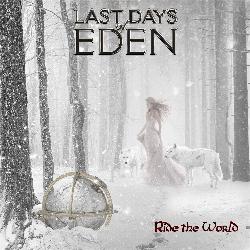 product: Last Days Of Eden - Ride The World
release date: 27.11.2015
territory: Europe
format: CD & download
LAST DAYS OF EDEN isafemalefronted symphonicmetal
band formed in 2012 in the Spanish Northern region of Asturias.
With epic folk influences added to their symphonic sound, they perform a melodic style that also carries Celtic and classical influences.
The band released an EP with six songs in 2014 which gained them a lot of recognition around the world and was extremely successful especially in Europe and in Japan.
During the year 2014 LAST DAYS OF EDEN played shows with U.D.O. and DEVIL'S TRAIN amongst others. After that, the Spanish six-piece entered the studio to record their first full album entitled "Ride The World" which includes 13 catchy and powerful songs plus one intro. The diverse song material delivers everything a fan of female fronted Symphonic, Gothic, Power Metal is longing for: Melodic Metal with driven guitars and tons of hooks, classical, orchestrated parts and folk elements plus some mega ballads. Other highlights are the more than 15 minute long epic "A Game Of War" and the bagpipe performance by Gustavo Rodríguez.
The group consists of members from other well known Spanish Metal bands such as Warcry, Avalanch, DarkSun or BandaNocturna.
Line-Up: Lady Ani – Vocals; Dani G. – guitar & vocals; Gustavo Rodríguez – Bagpipes, Juan Gómez – keyboards; Adrián Huelga – bass, Alberto Ardines – drums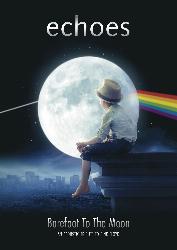 product: Echoes - Barefoot To The Moon
release date: 16.10.2015
release territory: Europe
format: DVD, CD, Blu-ray, double vinyl & download
After performing hundreds of concerts throughout Europe, enchanting thousands of people and playing festivals alongside all time greats like Jethro Tull, Joe Cocker, Manfred Mann and Asia, Echoes are now one of the premier Pink Floyd Tribute Bands. To echo the music has never been enough for this band and so the elaborate live shows convey the grandeur in all its facets. The "Süddeutsche Zeitung" simply calls it a spectacle.
In 2014 "Pink Floyd's star pupils" (Vogtland-Anzeiger) ventured a new course and on top of their typically atypical renditions of Pink Floyd's music they dared an experiment: the Pink Floyd acoustic concert - no amps, no safety net and no smoke and mirrors. Is that even possible? Can music that lives and breathes sprawling soundscapes, intricate
cascades of electronic noise and intense atmospheric density be reduced to such austerity that the spirit isn't lost? Or simply put, can you walk barefoot to the dark side of the moon?
With the acoustic show "Barefoot To The Moon" Echoes present their answer. The band centered around extraordinary guitarist and singer Oliver Hartmann (Rock Meets Classic, Avantasia) carefully dismantles the complex arrangements of the British art rock giants and uses only elementary and partly very unique Instruments to reduce the songs to their fundamental composition. All the while making sure that none of the magic is lost, but rather focused and so familiar sounds slightly change color and thus far unknown shades emerge. This stripped state shows a fascinatingly fragile beauty, that could not have been perceived before. Echoes reveals the essence of Pink Floyd.
The exceptional atmosphere of this acoustic concert reflects not only in the music but also the familiar setting; candles instead of a laser show, a string section instead of keyboard sounds, reduction instead of inflation. Floydian grandeur turns into intimate music experience, borne by creativity, wit, charm and respect for the makers who are Pink Floyd.
This DVD, recorded at the sold out Stadttheater Aschaffenburg, impressively documents the memorable evening and manifests the music of Pink Floyd in a way that it has not been heard before.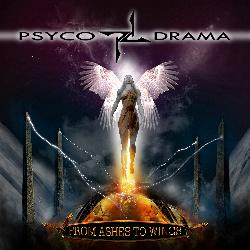 product: Psyco Drama - From Ashes To Wings
release date: 30.10.2015
release territory: world
format: CD & download

PSYCO DRAMA return withAshes to Wings, continuing the melodic power/progressive metal sound that brought them worldwide acclaim. Formed in Colorado Springs in 1990, PSYCO DRAMA established themselves as a musical force to be reckoned with on their debut album,The Illusion(1996). Its unique blend of hooks and melodies combined with epic and progressive passages resulted in compositions such as "Eyes Of A Child," "Flames," and "From Here," with favorable comparisons placing them in the same league as progressive metal giants DREAM THEATER, QUEENSRYCHE and FATES WARNING.
With Corey Brown (vocals) and Hercules Castro (guitar) being the main writing team behind PSYCO DRAMA, the band is considering Ashes to Wingsto be the rightful follow-up to "The Illusion." Joining Corey and Hercules on this musical rebirth is bassist Ian Ringler, a member of PSYCO DRAMA during their previous incarnation (as well as Corey's band mate in MAGNITUDE 9), and drummer Greg Sands.
Ashes to Wings' 11 tracks will deliver PSYCO DRAMA'S unique style of heavy metal to the world, with songs such as "From Ashes To Wings," "Requiem," and "All That We Have" firmly reestablishing the band at the forefront of the power/progressive metal genre.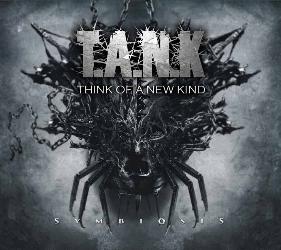 product: T.A.N.K. - Symbiosis
release date: 25.09.2015
label: Symbol Muzik/ Pride & Joy Music
territory: G-A-S
format: digi-pack CD
Mit zwei von der Presse hochgelobten Alben und Konzerten auf europäischen Festivals wie dem Wacken Open Air, Hellfest und Metal Camp, sowie Tourneen mit DAGOBA und SYBRRED konnten sich T.A.N.K (Think of A New Kind) als Aushängeschild der französischen Metal-Szene etablieren.
Gegründet im Jahr 2007 in den Vororten von Paris bietet die Band kraftvolle Musik mit Einflüssen von u.a. Soilwork, Machine Head, In Flames und Textures. Neben sehr guten Studioresultaten konnten sich T.A.N.K eine sehr gute Reputation als Live-Act erarbeiten.
"Symbiosis" ist das dritte Album der Franzosen und erscheint in Deutschland, Österreich und der Schweiz am 25.09.2015 über Symbol Muzik/ Pride & Joy Music mit Vertrieb Edel als Digi-Pack. Die 12 ungeniert klingenden, modernen Melodic Death Metal-Songs bieten u.a. einen Gastauftritt von SOILWORK-Sänger Björn "Speed" Strid und markieren einen weiteren Meilenstein dieser sensationellen aus GOJIRAs Heimat stammenden Formation.
Als Produzent in den Dome Studios fungierte hier David Potvin (One-Way Mirrow, Kronos, Lyzanxia…).