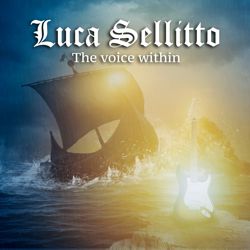 product: Luca Sellitto - The Voice Within
release date: 06.12.2019
release territory: world
formats: CD & digital
Luca Sellitto is an Italian guitarist and songwriter, mostly known in the European melodic metal scene for being the founder and leader of the power/progressive metal band STAMINA, officially active since 2007.
With STAMINA, Luca has released four full-length studio albums up until now, plus a live album (CD+DVD), recorded in Poland. He has also played numerous gigs in Europe with the band, including countries such as Italy, Spain, Holland, Belgium, Austria, Germany and Poland.
"The Voice Within" is a neoclassical power metal album, composed and produced by Luca Sellitto, therefore his first solo album.
With this record, Sellitto's intention is both to pay his personal tribute and bring new life to this old subgenre of heavy metal, for the joy of all fans of YNGWIE MALMSTEENS'S RISING FORCE, early STRATOVARIUS, ROYAL HUNT, VINNIE MOORE, TONY MACALPINE, early SYMPHONY X etc.
For this purpose, the guitarist decided to join forces with some of his favourite singers and musicians, who are among the best performers in the neoclassical/power metal realm. Most of them have actually taken part to some important albums for the history of this style.
All tracks were mixed & mastered by Fabio Calluori and Luca Sellitto at "Sonic Temple Studio", Santa Tecla (SA), Italy.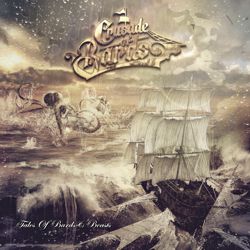 product: Crusade Of Bards - Tales Of Bards & Beasts
release date: 15.11.2019
format: CD
territory: world
Crusade Of Bards is the newest evolution of symphonic metal, smoothly blending the most bombastic orchestrations with traditional instruments and heavy riffs. Their debut album "Tales of Bards & Beasts" will lead the listeners on a musical journey through space and time from Ancient Greece to the shores of Sweden, uncovering the darkest myths of the deepest abyss while enjoying a good story around a campfire.
Paolo Andreotti (keyboards and backing vocals) states: "We are extremely happy to begin our journey by the hand of Pride & Joy Music. From the very beginning their team were very kind and open to work with us in this important step of our careers as we approach the release of our debut album "Tales of Bards & Beasts". So to all the fans of melodic and symphonic metal out there, I can only say: Come join the crew of your dreams to fight the beasts and sing with the bards!!"
Mixed and mastered by Dani G (Rage, Lingua Mortis Orchestra, Firewind, Last Days of Eden) at Estudios Dynamita in Asturies, Spain, "Tales of Bards & Beasts" will show the different facets of the band delicately melted to a complex yet melodic result: from the powerhouse orchestrations and symphonic grandeur ("Of Bards & Beasts") to the speed and magnificence of catchy melodies ("The Golden Vessel"), from the flamboyant extravaganza of traditional instruments and dark passages ("Chapter Twelve") to the heart-breaking duet of a struggling ballad ("Ulysses'Cry"), from an old inn shanty ("Pirates of the Night") to a raging battle song ("Gunpowder").
On top of all this, "Tales of Bards & Beasts" is completed with outstanding collaborations such as Henning Basse (Firewind, MaYan) on the track "An Ocean Between Us - Part II - Ulysses' Cry" or Lady Ani (Last Days Of Eden) on "The Golden Vessel".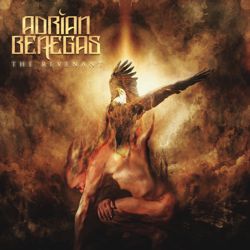 product: Adrian Benegas - The Revenant
release date: 15.11.2019
format: CD
territory: world-JP
Adrian Benegas, composer, keyboardist and entrepreneur, was born in March 1, 1989 in Asuncion, Paraguay. Mostly known for being the founder of the international metal project TRAGUL. He started his career into music when he created his first metal project called Pergana back in 2008 which released two EP's. In 2015, he founded Abracadabra, a symphonic metal project featuring Emilie Ragni (Luca Turilli) on vocals. Abracadabra released two EPs, "Forbidden Magic" (2015) and "Samhain Night" (2016).
A year after, Adrian founded Tragul and stepped into the professional scene hiring some great artists to collaborate with him such as Alex Holzwarth, Oliver Holzwarth (Blind Guardian), Steve Conley, Zuberoa Aznarez and Sander Zoer. Tragul is musically an innovative band, exploring new non-traditional worlds when it comes to getting their music heard. Tragul's releases come in a unique "song-by-song" format and even with its brief musical path, the band is recognized for its potential. Since June 2017, the band has released 8 singles, widely acclaimed by critics.
In 2019 and parallel to Tragul, Adrian started the production of his most ambitious project: a debut album, writing all the lyrics, concept and all music by himself.
The album also includes the participation of Ralf Scheepers (Primal Fear), Herbie Langhans Avantasia, Henning Basse (Firewind), Zuberoa Aznarez (Diabulus in Musica, Tragul) together with a base line up from Paraguay that includes Sebastian Ramirez (d) and Diego Bogarín (g, Tragul).
One very important feature of the Paraguayan's debut album is that it's a conceptual one with a profound meaning, about the tale of an unredeemed soul's journey from the depths of its own hell to the edge of inner paradise, seeking self-realization. You can say this album gives an insight into the human journey itself, the ups and downs, finally finding the light at the end of the tunnel.
"The Revenant" was produced by Adrian Benegas, and mixed and mastered by Jacob Hansen, except for track 1, "Servants Of The Death" which was mixed by Alberto Bravin and mastered by Maor Appelbaum. Artwork by Carlos Fides @ Artside Studio.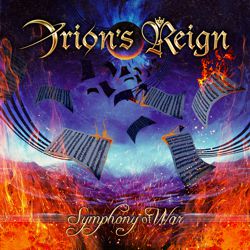 product: Orion's Reign - Symphony Of War (EP)
release date: 27.09.2019
format: digital 7 track EP
territory: world
"Symphony of War" is the new release by Orion's Reign. On this new work, the band, having already released the full length symphonic epic album "Scores of War", emphasizes on the symphonic elements of its music and offers symphonic versions of songs from its latest album. Tim Ripper Owens and Mark Boals are guest vocalists. In addition, a folk version of song "Nostos" and a symphonic metal cover of "Elan" (Nightwish) are included.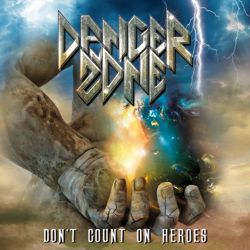 product: Danger Zone - Don't Count On Heroes
release date: 18.10.2019
format: CD & digital
territory: world
When Roberto Priori (g) started the Italian band DANGER ZONE in the early 80s a long hard road lay ahead of them. After various demos and line-up changes, they released the LP "Victim Of Time" (1984). But it wasn't until 1987 when they gained bigger attention in Italy from audiences and media alike, followed by live performances with e.g. Saxon and on some hard rock festivals. The aim was to break the US market and resulted in at least a successful gig at the legendary Whiskey A Go Go in Los Angeles in the summer of '88. In 1989 "Line Of Fire" was recorded in Venice/Italy under the wings Stephan Galfas (e.g. Meat Loaf, Savatage and Stryper) and produced by Jody Gray and Mark Cobrin (Loudness/EZO). Later that year, fate saw the members moving to L.A. for half a year and playing shows. Unfortunately, the finished album got shelved, but as the years went by, "Line Of Fire" reached an underground cult status with both press and fans.
Finally in 2011, "Line Of Fire" saw the light of day, carefully remastered by Roberto Priori. The band already got back together in 2010 working on new material and playing live. Before original DANGER ZONE band members Roberto Priori (g), Paolo Palmieri (d) and Giacomo Gigantelli (v) entered the studio, they added Roberto Galli (b) to their line-up.
First sessions took place in Roberto's PriStudio in Bologna, followed by a trip of singer Giacomo Gigantelli to New York, where he met Jody Gray, one of the key members of the production team of the "Line Of Fire" album more than 20 years ago, resulting in creative work. "Undying" (2012), being full of catchy melodies and powerful guitar riffs firmly build on DANGER ZONE's musical roots of the 80s while adding a slightly modern edge.
With new bass player Matteo Minghetti, the band started to write for the new album featuring Pier Mazzini (Perfect View) and Whitesnake's Michele Luppi on keyboards. "Closer To Heaven" (2016) has been released by Pride & Joy Music on April 2016 and has been unanimously acclaimed as their best album so far and one of the best AOR/hard rock albums of 2016.
The band, now being joined by Danio Faggiolino (g), kept playing live while working on new songs. Keyboards brought new possibilities, adding a new and more "cinematic" dimension. In 2018, recordings of the new album, again produced by Priori and Gray, started.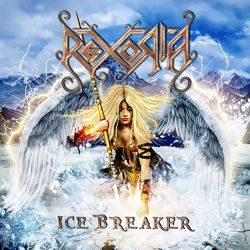 product: REXORIA - Ice Breaker
release date: 18.10.2019
format: CD & digital
territory: world
The Swedish melodic heavy metal band REXORIA is now back with their second album 'Ice Breaker' which delivers a lot of power, speed and metal feeling!
Band members are Jonas Gustavsson (b/g), Cristofer Svensson (g), Martin Gustavsson (d) and the charismatic singer Frida Ohlin. Together they create a sound with various folk and power influences which will bring you right into the dark forests and up on high mountains!
'Ice Breaker' has been mixed and mastered in the famous studio Studio Fredman in Gothenburg by Fredrik Nordström.
Joining the band as a guest singer on their Swedish song "Vår Verklighet" is Niklas Isfeldt (Dream Evil). Jobert Mello created the artwork (Sabaton, Primal Fear).
The four-piece has been touring and sharing the stage with bands like Battle Beast, Bloodbound, Thobbe Englund (ex Sabaton) and Dynazty. So if that's the type of music you like, you should make sure you check out REXORIA and their new album 'Ice Breaker'!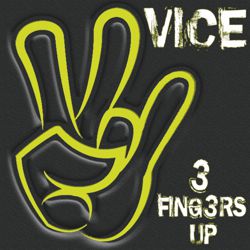 product: Vice - 3 Fingers Up
release date: 13.09.2019
format: CD
territory: world
The Bavarian Party Metal Band VICE has released it's first album "MADE FOR PLEASURE" through the major label BMG Ariola (today Sony Music) in 1989. Countless media appearances and stories as well as extensive touring helped to break the band all over Europe. As a direct result "Made For Pleasure" and the follow-up "Second Excess" sold more than 100.000 copies.
27 years later VICE returned with a new album and a new line-up. "Veni Vidi Vice" – released in November 2017 - marked the first chapter of the new band era.
In 2019 the "VICE-Autumn-Party-Tour", side-by-side with bands like AXXIS and HARDLINE, will be backed up by the new album "3 Fingers Up" which contains 9 brand new highly energetic songs, a storming cover version of the JOAN JETT/DESMOND CHILD classic-track "I Hate Myself For Loving You" as well as a new version of the band classic "Made 4 Pleasure". "3 Fingers Up" was produced by Chris Limburg and mastered by Andy Knote (Toyco Studios).
VICE 2019: Mario "Mitch" Michel (vocals), Chris "Yps" Limburg (guitar), Jürgen "Bam Bam" Wiehler (drums), Sebi Weininger (bass)