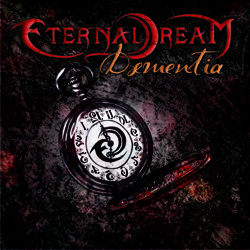 product: Eternal Dream - Daementia
release date: 07.12.2018
territory: world
format: CD
Eternal Dream is a Female Fronted Power Metal band with plain European influences and an epic, unique and catchy sound. The band was founded in Malaga, Spain in 2008.
In 2012 the first album, "The Fall of Salanthine", was released and gained a lot of great feedback from the media. Several live shows with known Spanish bands followed.
Since then, the six-piece hasn't stopped improving their live shows and song-writing skills, and continued to release new singles and EP's which gained Eternal Dream a solid fan base.
"Daementia" is the name of the second Eternal Dream full-length album which will be released on Pride & Joy Music on December 7th, 2018. It offers a full concept in which artwork, music and lyrics are parts of a whole.
The spectre of emotions and feelings in a human being transport us to her psyche using C. Lewis work "Alice in Wonderland" and "Through the Looking Glass and What Alice Found There", it's sociocultural context, different versions (TV, movies, video games…) to give the band's work it's own identity and lore. "Daementia" connects the listener with different feelings and evokes memories.
The compositions developed and now have a more smashing and direct power metal sound. Each song represents a feeling or a mental state, identifying characters or paragraphs created by C. Lewis, leading into a different atmosphere for each song. This results in a journey through mind guided by the music, drawings and literature. The artwork designed by singer Ana Moronta completes its perception.
"Daementia" was mixed and mastered by one of the best Spanish producers, Dani G, in Dynamita Studios (Asturias) who's best known for his work with bands such as Darksun and Last Days Of Eden.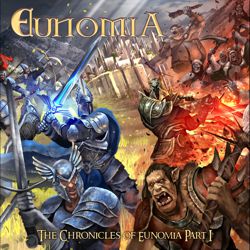 product: Eunomia - The Chronicles Of Eunomia Part 1
release date: 24.08.2018
territory: world
formats: CD & digital
Eunomia is a Power Metal band from Norway formed in 2011 by Peter Danielsen. The group released a demo EP called "Crystal Sword" in 2013, and started writing and recording the debut album "Chronicles Of Eunomia Part 1" in 2016. After two years in the making, the record is finally ready to be unleashed.
It is set place in the fantasy world of Valley Doom and Eunomia created by the two brothers Marius and Peter Danielsen. The band invited several guests to help tell the story of Eunomia. With musicians such as Alessandro Conti from Luca Turilli's Rhapsody and Twilight Force, Henning Basse from Firewind and Victor Smolski (Almanac, ex Rage), they have created an epic and cinematic concept album. The full cast is found in the attached pdf. "Chronicles Of Eunomia Part 1" was produced by the Danielsen brothers in Ålesund, Norway.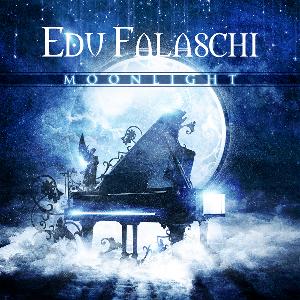 product: Edu Falaschi - Moonlight
release date: 20.05.2016
release territory: Europe
format: CD & download
"Moonlight" is the first solo album of ex-ANGRA frontman EDU FALASCHI (currently ALMAH) dedicated to the 25th career anniversary of the worldwide known Brazilian singer and composer. The album presents acoustic versions of the most significant songs of Falaschi's career in Angra and Almah, all the material was rearranged for the voice accompanied by piano, guitar and orchestra in order to present an outstanding mixture of rock, jazz, classic and popular music highlighting harmony and melody itself on the first place.
The album is a quintessence of Falaschi's career in leading Brazilian bands with 16 records released worldwide, a national "Golden disc award", more than one million CDs sold, countless world tours, appreciated by fans all around the globe, especially in Japan, Europe and South America.
"Moonlight" was recorded in São Paulo and Jundiaí (Brazil) at WINK Studio and mixed and mastered by Caio Cesar. Falaschi here performs together with several respected Brazilian musicians such as Tiago Mineiro (piano) who represents the Brazilian jazz and popular music scene; maestro and violinist Adriano Machado (string arrangements), creator and conductor of the Symphonic Orchestra Villa Lobos. Also, there are two special guests – João Frederico Sciotti known as "Derico" (flutes and saxophone) and Sandami (percussions).
The cover artwork was created by Brazilian designer Gustavo Sazes (Almah, Kamelot, Sepultura, Arch Enemy, Morbid Angel, Manowar, etc.).
Edu Falaschi's "Moonlight" includes older and more recent hits of "Angra" and "Almah" such as Nova Era, Rebirth, Heroes of Sand, Spread your Fire, Bleeding Heart, Wishing Well and Breathe.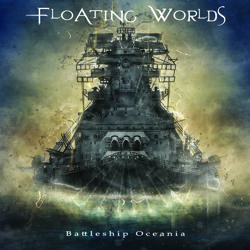 product: Floating Worlds - Battleship Oceania
release date: 17.05.2019
format: CD & digital
territory: world-JP
It all began around 1998, when two long time friends who used to spend their summer vacation together, Andreas V. – guitar and Vagelis Lekos – bass, decided to form a band, eventually named "Floating Worlds", after various changes.
After a lot of failed attempts to record their first songs, they succeeded in completing their first album, titled "Only A Dream, Can Kill A Dream…" in the autumn of 2007. Following the completion of the recordings, the obvious need to promote the new record through live performances, made the search for permanent band members imperative and finally the first gig of the "Only A Dream… Tour '10 – '12", took place on May 2010.
This tour came to an end after 17 gigs in July 2012 with a lot of lineup changes, of which the most important and crucial for the future of the band, was the taking over of the male vocals by Jon Soti, on November 2011.
The band entered the studio in December 2012, in order to record their second full length studio album, entitled "Below The Sea Of Light" which was released on October 1st 2013.
In February 2014, the premiere show of the "Sea Of Light Tour '14 – '15" took place in Athens, Greece. The milestone of this period definitely was the first European tour of FLOATING WORLDS in March 2015, simultaneously with the return of Sophia Assarioti on keyboards and female vocals and the taking over of the bass by Mike Papadopoulos.
In November 2015, the "Sea Of Light Tour '14 – '15" ended with four memorable shows in Serbia and immediately afterwards, the group entered a two year period of composing the songs of their third album entitled "Battleship Oceania", the recordings of which were completed in the end of 2017 with Nikitas Mandolas on drums.
"Battleship Oceania" is going to be the first concept album from FLOATING WORLDS, narrating the story of a legendary battleship and its crew. Through the unexpected revelations and events that take place as the story evolves, the listener takes a close look at the ugly face of war, the manipulations of vain people interested in power and money and the obscure role of global media but he also has the opportunity to witness the self-sacrifice for the greater good, the sincere repentance and the greatness of forgiveness.
In order to celebrate the completion of this long task, the band performed a small number of shows, for the first time in Russia, in March 2018. "Battleship Oceania" is set to be released on May 17th 2019.