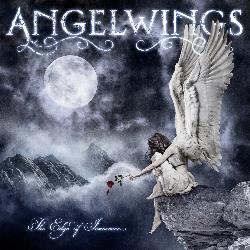 product: Angelwings - The Edge Of Innocence
release date: 23.06.2017
format: CD
release territory: world
ANGELWINGS were born in April 2013 out of a group of experienced musicians that had been in the Gibraltar local music scene for some time and who had played in different bands a wide variety of musical genres.
Initially, to get together as a band it was decided to perform a number of covers from Finnish symphonic metal sensation Nightwish. Soon it became clear to all that original music would have a very considerable element of orchestration. Thus, ANGELWINGS became the first symphonic metal band from Gibraltar.
It is in October 2014 when the band starts to write their original material.
The first (demo) track titled "Wonderland" was posted on YouTube in January 2015 and attracted attention from local media and internationally on social media. Two more demos have followed since, "Memories" and "Forbidden Love". These have enjoyed wide acceptance and support, and have increased the band's exposure. These tracks have had air time on radio stations in Argentina, Spain and the UK. "The Fallen" and "Lilith" also premiered in Argentina.
In June 2015 ANGELWINGS supported Heavy metal legends Saxon at the "Hard n Heavy" festival in Gibraltar. In September 2015 they performed at the Gibraltar Music Festival where Kings of Leon and Duran Duran were headliners.
These ANGELWINGS tracks have been on air by genre specialized radio stations throughout Europe, North and South America and elsewhere.
After numerous offers from record labels from around the world, the group signed with Pride & Joy Music from Germany. The debut album titled "The Edge of Innocence" was recorded at Angelwings Studios in Gibraltar and produced by ANGELWINGS. Album cover concept idea Darren Fa; graphic designer Thomas Ewerhard; band logo design Paul P Cano.
ANGELWINGS will release its debut album "The Edge Of Innocence" on June 23rd 2017.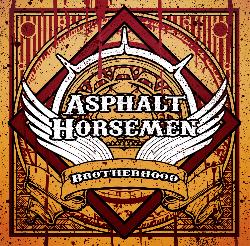 product: Asphalt Horsemen - Brotherhood
release date: 13.01.2017
release territory: world (without Hungary)
format: CD
Asphalt Horsemen was formed by well-known musicians in Hungary in 2010. First they led into jams of songs of bands like Lynyrd Skynyrd, Black Stone Cherry, Pride & Glory. Soon came up their own ideas of songs which were working out and tested at smaller gigs. The audience reaction was splendid as they felt heavy-load beating of Southern Rock on their skin.
The genre what AH plays fills a gap in the rock music-scale in Hungary, it's not really found this style among local bands.
In march 2014 their debut album was released which received positive feedbacks from both national and international audiences. The album was nominated as the "best newcomer of the year 2014" by the Hungarian Recording Industry Association – Hungarian Group of IFPI.
After several tours, shows in Hungary, Finland, Italy, Czech Republic, Slovakia and Romania they recorded the second album – Brotherhood – to be released on January 13th, 2017 all over the world. Asphalt Horsemen consists of István Bencsik (drums, backing vocals), Károly Lőrincz (lead vocals, guitars, tambourine), Géza Matyasovszki (guitars, backing vocals), Balázs Megyesi (bass).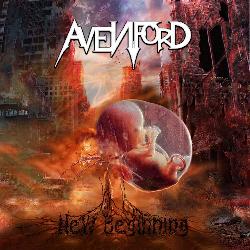 product: Avenford - New Beginning
release date: 27.01.2017
territory: world
format: CD
Avenford was formed by guitarist Peter Szehoffner and guitarist/vocalist Arpie Gamson in Hungary in the summer of 2012.
Initially they started to create music on their own as they got on well from the beginning, both having similar backgrounds, musical ideas and influences which include Masterplan, Jorn Lande, Yngwie Malmsteen and Iron Maiden etc.
A few months later they had enough material written for a full album and with the help of lyricist Zoltan Bako the songs reached their final form.
Soon after Szehoffner and Gamson moved to the UK, they got together in Gamson's flat and recorded the basic tracks for the first album. It was named after their most epic song "Mortal Price". The tracks were sent to Denever studios in Hungary for final mixing – it also helped that the studio owners were also huge Maiden fans. The line-up was completed by Pete Jean (drums) and Zoltan Meszaros (bass).
Since then, the band has gone through a few changes but apparently is stronger than ever.
Jivodar Dimitrov joined AVENFORD on drums and Tom Longbottom took over the bass. "New Beginning" was recorded with Roland Grapow (Masterplan) – and it's stronger, harder and faster than the first one.
Guest musicians: Apollo Papathanasio (Majestic, ex-Firewind) - vocals on "Dead or alive", Zoltan Marothy (Kiss Forever band) – guitar solo on "Back in time", Roland Grapow (Masterplan) – guitar solo on "Fury road", Zoltan Kiss (Iron Maidnem) - vocals on "Dark angel", Bodor Mate (Alestorm) – guitar solo on "Mask", Piotr Sikora (Exlibis)- keyboard solo on "Return to the land of emeralds" then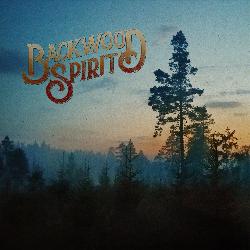 product: Backwood Spirit - s/t
release date: 28.04.2017
territory: world
formats: CD, LP & download
Backwood Spirit was founded in Örebro, Sweden, in 2014 by guitarist and song-writer Kent Engström. After writing and doing pre-recordings of songs with different musicians, Engström teamed up with long time music companion and drummer Joje Lindskoog (Crossroad Jam, Waving Corn) to put a band together.
In late 2015 the two joined forces with vocalist Göran Edman (Yngwie Malmsteen, John Norum) to start the recording of an album.
Tobias Åslund was brought in for the organ and keyboard work in the studio, along with Niclas Boson for the bass. Later on Boson became a regular member of the band. The line-up was completed with Peter Emilson, also with a past in Crossroad Jam, on keyboard.
In the style of classic rock and bluesy hard rock, the music of Backwood Spirit is reflecting the musical roots of the members.