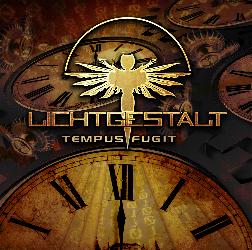 product: Lichtgestalt - Tempus Fugit
release date: 26.05.2017
release territory: world
format: CD
When the German NDH/Gothic/Metal band LICHTGESTALT from the Rhine Ruhr/ Münsterland area was founded at the end of the year 2013, it became rapidly clear that this group will start through in their scene immediately. Only a few months and steady rehearsals later, the self-titled debut EP "Lichtgestalt" was released in 2014 on the band's own label Lichtgestalt Music. The EP marked a big success and charted straight away in the Top 30 of the German DJ Club Charts.
Their first full-length album "Motorenherz" saw the light of day in April 2015 on the Danse Macabre label. The specialized press celebrated the record as, for instance, powermetal.de wrote that "the track 'Tiefenrausch' impressively demonstrates that only this band is able to the claim the rights on the crown of German, hard music…", whilst Orkus magazine even attested that the quartet had created a new musical genre: "Theatrical, spaced out, different….Lichtgestalt with their debut album firsthand creates a new genre - "Neuen Harten Stream" (new, hard Steam)….".
Since May 2015, the band around the charismatic singer Thomas C. Hertz regularly shows live that they're also capable to transfer their energy from the studio onto stage. In the year 2015, LICHTGESTALT also successfully toured twice with the German NDH iconic band STAHLMANN and started to play first headline shows.
In line with their live activities, guitarist and song-writer Der Heizzer and singer and lyricist Thomas C. Hertz began the song-writing of their sophomore album "Tempus Fugit" which will be released on May 26th, 2017 on the Pride & Joy Music label with Edel distribution in their native country of Germany.
In the meantime, the group, which furthermore still consists of Lippman on bad guitar and Brukke on drums, finished more live shows during the year 2016 which included a performance at prestigious Gothic Castle Festival and some club shows. In February 2017, LICHTGESTALT will hit the road together for a 14-day European tour together with the Metal bands ALMANAC & GLORYFUL and continue to play club shows and more festivals during the year to support the "Tempus Fugit" release.
The year 2017 will without any doubt the year of LICHTGESTALT!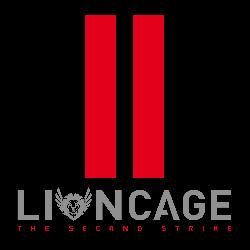 product: Lioncage - The Second Strike
release date: 24.03.2017
territory: world
format: CD & download
The band LIONCAGE was founded in 2013 by Thorsten Bertermann (vocals), Torsten Landsberger (drums) and Lars König (guitar & mix). All three musicians had known each other for many years performing in professional tribute bands, and impulsively started a band with original songs after having a couple of beers at a festival, well, a rock festival…
After two years of song-writing and recording demos, the LIONCAGE debut release "Done At Last" successfully saw the light of day in Europe and Japan.
Even though the trio has a big variety of individual musical influences they have one passion in common: Melodic Rock and Rock bands such as Toto, Foreigner, Journey, Huey Lewis, Genesis, Yes, Paul Carrack, Chicago and many more. Besides these influences, LIONCAGE's sound also showcases a contemporary, own sound on their second album "The Second Strike" which now is presented with even more finesse, power and versatility.
Some fantastic and talented musicians and friends helped the German three-piece to complete their new record. The bass guitar was handled by Lars Slowak, Sven Zimmermann, Andreas Laude-Schwedewsky and Dirk Meyer, keyboards by Mitch Knauer and Shanger Ohl, and backing vocals by Madeleine Lang, Anja Bublitz, Olaf Senkbeil and Billy King. Last but not least, one of the finest studio guitarists, Tim Pierce, (Bruce Springsteen, Michael Jackson, Rascal Flatts, Joe Cocker, Rick Springfield, Elton John etc.) took over some guitar parts on the track "Secrets".
On "The Second Strike", Lioncage impressively prove that Germany is able to offer great productions in the Westcoast, AOR and Melodic Rock genre.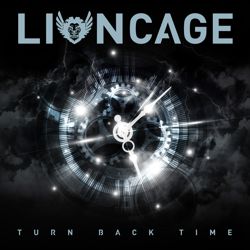 product: Lioncage - Turn Back Time
release date: 21.09.2018
territory: world
formats: CD & digital
The lions are very proud and grateful to have made it this far. The new album reflects exactly what the band loves and what Lioncage stands for, also in 2018: a diverse album with great tunes, many hooks, cool grooves and powerful guitars.
If you think that this album celebrates rock music more than anything else presented by Lioncage so far – you are right. The lions roar louder and the guitar sounds are thicker.
Since 2017 the band has performed live on stage in great gigs together with FM, Dan Reed Network, Tyketto, Three Wishes and others. This has had a sustainable influence on sound and song-writing, it has added new sides to the music and has given it more power without losing any melodiousness.
Once more the band was pleased to welcome outstanding guests to their cage who supported them passionately and professionally, to name only a few among many others: Neil Murray (b), a.o. Whitesnake, Black Sabbath), Olaf Senkbeil (v, Dreamtide) and Joe Castellini (g)
For the first time some friends of the lions contributed to the song-writing. "Comfort Me" was written together with Joe Castellini and "Turn Back Time" with Olaf Senkbeil.
Lioncage initially started as a trio but has meanwhile grown into a permanent group of five lions, every now and then enhanced by a guest.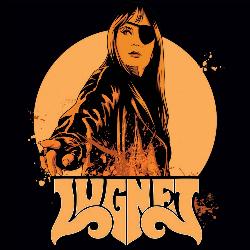 product: Lugnet - Lugnet
release date: 15.01.2016
release territory: Europe
formats: CD, vinyl & download
Lugnet is a Swedish band with the tough, gritty sounds of '70s hard rock that features well rounded musicians with touring and recording experience.
The guitar driven attack from Mackan and Bonden delivers crushing riffs and classic rock melodies, that rides on the steady and driving rhythm section of extraordinary bass player Z and drummer Jansson (ex. Witchcraft). The lead singer Roger (Ken Hensley) fronts Lugnet with a on-stage swagger, passion & voice reminiscent of the late Ray Gillen (Badlands).
Lugnet launched "All The Way" a strictly limited edition cd single (cover art by Vance Kelly) along with an exclusive grindhouse music video featuring Quentin Tarantino´s favorite Swedish actress Christina Lindberg (Thriller: They Call Her One Eye) in the lead role. The video was number one on the music video chart "musikvideotoppen.se".
They also launched an exclusive limited edition "All The Way" four-track vinyl Ep with cover art by Vance Kelly. The track was frequently played in national radio P3 Rock.
In autumn 2015 a new video will be released and again with Christina Lindberg in the lead role before the self-titled debut album will be released by German label Pride & Joy Music on January 15th, 2016 on CD and on vinyl a few weeks later with distribution via Edel. "Lugnet" was produced in various studios in Sweden by Lugnet, mixed by Lars Chriss (Lion's Share) and mastered by Micke Lind at Masterplant, Stockholm.
The band name Lugnet means tranquility (the calm) in Swedish and is also the name of the area where the band rehearses their music. But make no mistake this band is out to kill...
Line-up: Vocals: Roger Solander; ; Guitars: Marcus "Mackan" Holten and Danne "Bonden" Jansson; Bass: Lennart "Z" Zethzon; Drums: Fredrik Jansson; Special guest on Hammond Organ: Bruno Erminero
https://www.facebook.com/lugnetrock // lugnetrock.com