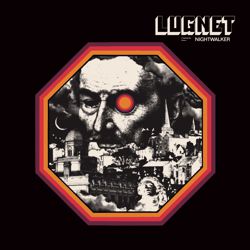 product: Lugnet - Nightwalker
release: 25.01.2019
territory: Europe
format: CD, LP & digital
With a dedicated, tough, gritty sound of 70´s hard rock, the Swedish band Lugnet strikes with full expression. Their debut album was released 2016 and struck a chord around the world with great reviews.
The band thrives on new singer Johan Fahlbergs (Jaded Heart) voice with immense power and range. The extraordinary driving rhythm section consists of bass player Lennart "Z" Zethzon (Badge) and drummer Fredrik Jansson (Angel Witch, ex Witchcraft). New guitar player Matti Norlin adds (Badge and solo artist) a great bluestone, together with heavy guitar riffs from Marcus "Mackan" Holten.
The new album "Nightwalker" will take the listener to a new experience with a wide range of arrangements and sounds, where each song tells it's own story which will take all 70's Hard Rock fans by storm. Swedish cover artist Robin Gnista designed the artwork. "Nightwalker" will be released on January 25th, 2019 on Pride & Joy Music as CD, LP and on all digital platforms in Europe.
product: Madison - Best In Show
release date: 19.10.2018
format: CD
territory: Europe
Based in Hudiksvall, Sweden, and active between 1983-1987, MADISON was one of the most prestigious Swedish Hard Rock/ Hair Metal groups of the mid 80's. The line-up of the band in 1986 consisted of the young Göran Edman (vocals, ex-Yngwie Malmsteen, John Norum etc.), Anders Kalson (guitar), Mikael Myllynen (guitar), Conny Sundqvist (bass) and Peter Fredrickson (drums). During the time of their existence, MADISON released two albums, i.e. "Diamond Mistress" (1984) and "Best In Show" (1986).
The group had major success in Japan where they also went on tour after the release of the "Best In Show" album. This record was mainly produced at Studio 39 in Copenhagen, Denmark by Jörgen Bo and contains the band's most successful track "Oh Rendez Vous". Sonet Records/Universal Music released this record in 1986 in Europe on vinyl only; in Japan it also got a CD release at the time.
Pride & Joy Music now, in co-operation with Universal Music Sweden, releases this record for the first time on CD in Europe. The music was taken from the original masters and remastered. The original artwork from the vinyl edition built the foundation for the newly created CD booklet. Some pictures from the archives and two bonus tracks ("The Look In Your Eyes" and "The Tale") were added.
"Best In Show" is now available as ltd. edition CD (1000 copies only) with two bonus tracks added and only while stock will last!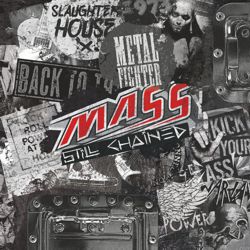 product: MASS - Still Chained
release date: 26.04.2019
format: CD & digital
territory: world-CHN
Founded in 1973 with an international line-up (from Germany, Switzerland, USA), MASS in their prime time played about 180 gigs in clubs and at festivals every year all over Europe. They sold over 200.000 albums and received radio airplay all over the continent. The album "Slaughter House" (1979) hit the top 5 of the Greek album charts. A few years later, the readers of a famous German Hard Rock magazine voted MASS on # 4 of the best German Metal Bands after the Scorpions, Accept and Warlock. But fate doesn't care about glory or fame. Just like so many musicians at the time, they had to pay the price for an excessive Rock' n Roll lifestyle which resulted in the breakup of the band in 1987.
Many years had passed before Günther V. Radny (bass) started to think about a reformation of the group when Hard Rock Label SPV released 4 of 8 successful MASS albums on CD as part of their "Rare Classic Series". In 2016, the in Metal circles, highly respected Tom "Warrior" Fischer (Hellhammer, Celtic Frost, Tryptichon) quoted the 1980 released MASS LP "Angel Power" as one of the most important albums of the era in an article in a big German Heavy Metal magazine - the call for a comeback became louder and Radny knew that the time was right.
Because of health reasons, the original line-up wasn't able to perform. So Radny formed a new line-up in January 2017 with Matthias "Wauxl" Pfaller on vocals, Hannes Heid on guitar, Andy Gmeinwieser on drums and Clemens Matejka on organ. Completing the MASS sound with organ was a long desired wish from Radny. So he is not just starting a copy but creates a new chapter of the former most famous Metal Band from the South of Germany: MASS. 40 years after beginning one thing remains and so stays like from first day on the first rule and their highest maxime: "MASS only plays for the audience – 100% Hard Rock!"
The album "Still Chained" was produced by Robert Hoffmann & MASS at Single Coil Studios/ Regensburg and Slash Zero Records/ Abensberg between March and October 2018. The cover artwork was designed by Gisella Sapiña Febrero.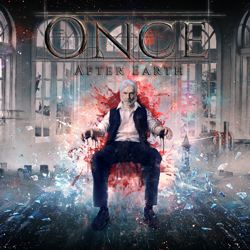 product: Once - After Earth
release date: 19.10.2018
territory: world
formats: CD & digital
ONCE is a metal band from North Rhine Westphalia (Germany), whose style can be described as Symphonic Metal.
The music of ONCE is inspired by neo-romantic soundtrack music and includes typical elements of a classical Aristotelian drama, combined with heavy guitars and drums.
The band was formed in 2012, when keyboarder Frank Wypchol, lead singer Alina Lesnik, guitarist Marco Paulzen and drummer Alexander Hey decided to create a full orchestrated metal project.
In 2013 ONCE released acoustic versions of their songs My Fairytale and Distorted Smiles, which were recorded and filmed as university project at the ArtEZ Conservatorium in Enschede/NL. Afterwards ONCE worked on their demo EP, which was released 2015.
Their music-video of the single The Hour Of Eden's Fall gave a first impression of what is to come with their first full length studio album AFTER EARTH, which will now will be released on October 19th, 2018.
Line-up: Alina Lesnik: Vocals & Lyrics; Marco Paulzen: Guitars, Bass & Grim Vocals; Frank Wypchol: Keys & Piano and Orchestrations; Alexander Hey: Drums
Orchestra and choir arrangements by Frank Wypchol
Produced by Frank Wypchol & Marco Paulzen
Recorded & Engineered by Marco Paulzen in Münster, Germany