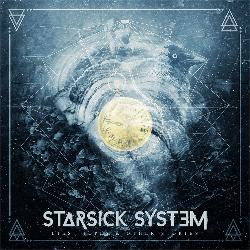 product: Starsick System - Lies, Hopes & Other Stories
release date: 23.06.2017
territory: world
format: CD
STARSICK SYSTEM is a new sensation in modern hard rock, mixing influences from bands like Alter Bridge, Sixx AM, Shinedown with the deep research for a personal sound where catchy choruses and melodies are melted with heavy riffing.
The band was born in 2012 from the union of experienced musicians: vocalist and guitarist Marco Sandron (Pathosray, Eden's Curse, Fairyland, etc), bassist Valeria Battain and lead guitarist David Donati (both known in Syrayde) were joined by producer-songwriter and drummer in this record Ivan Moni Bidin (Pathosray, Ashent, Garden Wall, Syrayde, etc) to give birth to new sounds and melodic approaches.
After years had passed in the metal scene with their previous bands, the guys decided to join their different experiences and musical approaches into a brand new band focused in melody approach and the pure song form.
During 2014 STARSICK SYSTEM recorded their debut album under the production of drummer Ivan Moni Bidin and immediately signed their first record contract with Scarlet/Bakerteam Records.
"Daydreamin'" was released on April, 14th 2015 and since day one was noticed by the musical press all around the world, hailing the album as "new sensation" and elected "Daydreamin'" "album of the month" first and later lists it between the best albums of the year.
The group supported Zakk Wylde's BLACK LABEL SOCIETY live in 2015 and was also picked to play with actual Ozzy's axeman GUS G.
STARSICK SYSTEM have now completed the recordings for their second album "Lies, Hope & Other Stories" which will be released on June 23rd, 2017 on Pride & Joy Music! The record also features an outstanding cover of the Chris Cornell song "You Know My Name" (James Bond 007 – Casino Royale soundtrack)!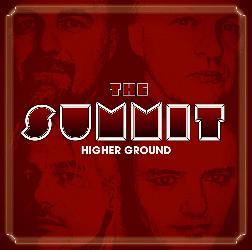 product: The Summit - Higher Ground
release date: 04.09.2015
release territory: Europe
format: CD digi-pack & download
An unexpected clash of elements, several years in the making but assembled in just a short couple of months. In October of 2011 Björn Höglund (drummer of EASY ACTION and HOVEN DROVEN) made the call to Mats Karlsson (220 VOLT) and explained what he had in mind. For him, a dream team consisting of Mats, singer and childhood friend Michael Klemmé (MARMALADE SOULS) and bass player Lars Ericsson. Both with who Björn had played with since eighth grade. A carefully picked team of great players and established songwriters with the same background, musical taste and origin. The task: a quickly assembled album with a nod to the 70's.
Tired of being tied up in several album projects, years in the making, Björn wanted to write and record quickly, just like many of his favorite albums were made in the 70's , and the music had to fit the same idea. Within hours everyone was on board. At this time Michael and Mats had never even met. Stepping up to the challenge, the boys began writing in January. Out of some 16 songs written, recording began in April and eleven songs. The result; a modern sounding 70's rock album with several nods to the all the bands that shaped Mats, Björn, Michael and Lars musically, without ripping off any of them. Well crafted songwriting in the hands of potent players with years of experience from the stage and the studio.
The digital version of this release includes the bonus track "The Way Down".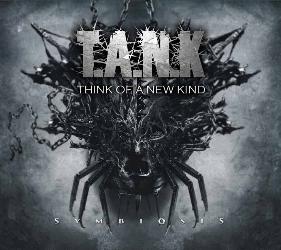 product: T.A.N.K. - Symbiosis
release date: 25.09.2015
label: Symbol Muzik/ Pride & Joy Music
territory: G-A-S
format: digi-pack CD
Mit zwei von der Presse hochgelobten Alben und Konzerten auf europäischen Festivals wie dem Wacken Open Air, Hellfest und Metal Camp, sowie Tourneen mit DAGOBA und SYBRRED konnten sich T.A.N.K (Think of A New Kind) als Aushängeschild der französischen Metal-Szene etablieren.
Gegründet im Jahr 2007 in den Vororten von Paris bietet die Band kraftvolle Musik mit Einflüssen von u.a. Soilwork, Machine Head, In Flames und Textures. Neben sehr guten Studioresultaten konnten sich T.A.N.K eine sehr gute Reputation als Live-Act erarbeiten.
"Symbiosis" ist das dritte Album der Franzosen und erscheint in Deutschland, Österreich und der Schweiz am 25.09.2015 über Symbol Muzik/ Pride & Joy Music mit Vertrieb Edel als Digi-Pack. Die 12 ungeniert klingenden, modernen Melodic Death Metal-Songs bieten u.a. einen Gastauftritt von SOILWORK-Sänger Björn "Speed" Strid und markieren einen weiteren Meilenstein dieser sensationellen aus GOJIRAs Heimat stammenden Formation.
Als Produzent in den Dome Studios fungierte hier David Potvin (One-Way Mirrow, Kronos, Lyzanxia…).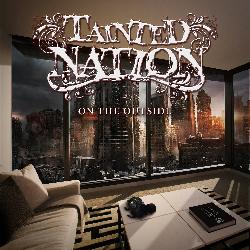 product: Tainted Nation - On The Outside
release date: 26.02.2015
format: CD
release territory: Europe
Tainted Nation comprises of five musicians who have all in their own right been involved in world tours, festivals and recordings. Boasting members and ex-members of Helloween, Firewind, King Diamond, The Poodles, Eden's Curse, Lionsheart and others. This line up has so far released an acclaimed debut title F.E.A.R, which hit like a hammer across the loins of Rock music. Possibly a slightly unexpected direction taken in this hard hitting commercial slice of music, the album has helped Tainted Nation to move forward at a rapid pace. With live appearances in the UK and Europe, including festivals and a hugely successful tour of Spain. All of these received some great reviews.
On 26.02.2016, Tainted Nation is looking forward to the release of their follow-up album entitled "On The Outside". This record was recorded in Tewkesbury, UK and Stockholm, Sweden, and produced & mixed by Pete Newdeck. Pontus Norgren of Hammerfall has co-written the tracks "Live And Die", "Karma" and "Back To Earth" and provided a couple of guest solos, Nick Workman (Vega) appears as backing vocalist on the track "On The Outside" and Issa is performing a duet with singer Pete Newdeck at "Pulling Me Under".