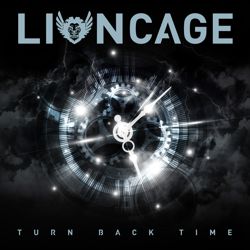 product: Lioncage - Turn Back Time
release date: 21.09.2018
territory: world
formats: CD & digital
The lions are very proud and grateful to have made it this far. The new album reflects exactly what the band loves and what Lioncage stands for, also in 2018: a diverse album with great tunes, many hooks, cool grooves and powerful guitars.
If you think that this album celebrates rock music more than anything else presented by Lioncage so far – you are right. The lions roar louder and the guitar sounds are thicker.
Since 2017 the band has performed live on stage in great gigs together with FM, Dan Reed Network, Tyketto, Three Wishes and others. This has had a sustainable influence on sound and song-writing, it has added new sides to the music and has given it more power without losing any melodiousness.
Once more the band was pleased to welcome outstanding guests to their cage who supported them passionately and professionally, to name only a few among many others: Neil Murray (b), a.o. Whitesnake, Black Sabbath), Olaf Senkbeil (v, Dreamtide) and Joe Castellini (g)
For the first time some friends of the lions contributed to the song-writing. "Comfort Me" was written together with Joe Castellini and "Turn Back Time" with Olaf Senkbeil.
Lioncage initially started as a trio but has meanwhile grown into a permanent group of five lions, every now and then enhanced by a guest.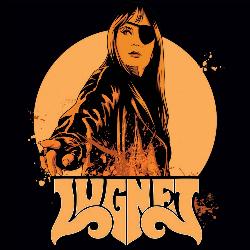 product: Lugnet - Lugnet
release date: 15.01.2016
release territory: Europe
formats: CD, vinyl & download
Lugnet is a Swedish band with the tough, gritty sounds of '70s hard rock that features well rounded musicians with touring and recording experience.
The guitar driven attack from Mackan and Bonden delivers crushing riffs and classic rock melodies, that rides on the steady and driving rhythm section of extraordinary bass player Z and drummer Jansson (ex. Witchcraft). The lead singer Roger (Ken Hensley) fronts Lugnet with a on-stage swagger, passion & voice reminiscent of the late Ray Gillen (Badlands).
Lugnet launched "All The Way" a strictly limited edition cd single (cover art by Vance Kelly) along with an exclusive grindhouse music video featuring Quentin Tarantino´s favorite Swedish actress Christina Lindberg (Thriller: They Call Her One Eye) in the lead role. The video was number one on the music video chart "musikvideotoppen.se".
They also launched an exclusive limited edition "All The Way" four-track vinyl Ep with cover art by Vance Kelly. The track was frequently played in national radio P3 Rock.
In autumn 2015 a new video will be released and again with Christina Lindberg in the lead role before the self-titled debut album will be released by German label Pride & Joy Music on January 15th, 2016 on CD and on vinyl a few weeks later with distribution via Edel. "Lugnet" was produced in various studios in Sweden by Lugnet, mixed by Lars Chriss (Lion's Share) and mastered by Micke Lind at Masterplant, Stockholm.
The band name Lugnet means tranquility (the calm) in Swedish and is also the name of the area where the band rehearses their music. But make no mistake this band is out to kill...
Line-up: Vocals: Roger Solander; ; Guitars: Marcus "Mackan" Holten and Danne "Bonden" Jansson; Bass: Lennart "Z" Zethzon; Drums: Fredrik Jansson; Special guest on Hammond Organ: Bruno Erminero
https://www.facebook.com/lugnetrock // lugnetrock.com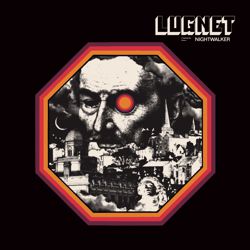 product: Lugnet - Nightwalker
release: 25.01.2019
territory: Europe
format: CD, LP & digital
With a dedicated, tough, gritty sound of 70´s hard rock, the Swedish band Lugnet strikes with full expression. Their debut album was released 2016 and struck a chord around the world with great reviews.
The band thrives on new singer Johan Fahlbergs (Jaded Heart) voice with immense power and range. The extraordinary driving rhythm section consists of bass player Lennart "Z" Zethzon (Badge) and drummer Fredrik Jansson (Angel Witch, ex Witchcraft). New guitar player Matti Norlin adds (Badge and solo artist) a great bluestone, together with heavy guitar riffs from Marcus "Mackan" Holten.
The new album "Nightwalker" will take the listener to a new experience with a wide range of arrangements and sounds, where each song tells it's own story which will take all 70's Hard Rock fans by storm. Swedish cover artist Robin Gnista designed the artwork. "Nightwalker" will be released on January 25th, 2019 on Pride & Joy Music as CD, LP and on all digital platforms in Europe.
product: Madison - Best In Show
release date: 19.10.2018
format: CD
territory: Europe
Based in Hudiksvall, Sweden, and active between 1983-1987, MADISON was one of the most prestigious Swedish Hard Rock/ Hair Metal groups of the mid 80's. The line-up of the band in 1986 consisted of the young Göran Edman (vocals, ex-Yngwie Malmsteen, John Norum etc.), Anders Kalson (guitar), Mikael Myllynen (guitar), Conny Sundqvist (bass) and Peter Fredrickson (drums). During the time of their existence, MADISON released two albums, i.e. "Diamond Mistress" (1984) and "Best In Show" (1986).
The group had major success in Japan where they also went on tour after the release of the "Best In Show" album. This record was mainly produced at Studio 39 in Copenhagen, Denmark by Jörgen Bo and contains the band's most successful track "Oh Rendez Vous". Sonet Records/Universal Music released this record in 1986 in Europe on vinyl only; in Japan it also got a CD release at the time.
Pride & Joy Music now, in co-operation with Universal Music Sweden, releases this record for the first time on CD in Europe. The music was taken from the original masters and remastered. The original artwork from the vinyl edition built the foundation for the newly created CD booklet. Some pictures from the archives and two bonus tracks ("The Look In Your Eyes" and "The Tale") were added.
"Best In Show" is now available as ltd. edition CD (1000 copies only) with two bonus tracks added and only while stock will last!