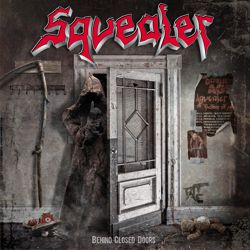 product: Squealer - Behind Closed Doors
release date: 23.02.2018
territory: world
format: CD & download
Originally founded in the 1980's as classic Power Metal band, SQUEALER from the north of Hessia, Germany so far have had a busy band history. Today, the music by SQUEALER is a melting pot of several Metal elements which has enhanced through the years, i.e. an unique and diversified mix of Melodic Thrash Metal (which nowadays builds the foundation of each new SQUEALER song), groovy Rock stuff and, of course, the still obvious Heavy, Speed & Power Metal influences.
After the release of eight studio albums and lot of career highlights such as performances at the big Summer festivals, support shows with Motörhead, Rage, Blind Guardian and many more, five-figured albums sales for the album Under The Cross followed by a tour with their big heroes Judas Priest the group faced a lot of deep hits as well. One of the biggest defeats was the accidental death of singer and founding member Andreas "Henner" Allendörfer in the year of 2005. After the angry and very aggressive album Confrontation Street (2006) which featured Gus Chambers (Grip Inc.) on vocals, SQUEALER just found back to their common theme in the year to 2008 with the release of the CD The Circle Shuts. Numerous changes in the line-up made it almost impossible to continue to work in a professional manner. So, SQUEALER was put on hold for a while to take their time to search for a suitable line-up and only to continue occasionally with playing music in a smaller set-up.
Now, in late 2017, the band is back full force and with a powerful line-up which just was completed last year. SQUEALER now consist of Lars Döring (guitars), Michael Schiel (guitars), Sebastian Werner (vocals) and Manuel Roth (bass). The band has started to perform live again in 2016 and since then played several gigs and festivals (incl. 70000 Tons Of Metal) with the new and convincing band constitution. The live shows were directly followed by the recordings for the new album Behind Closed Doors. The new record impressively proves the strength of the new SQUEALER line-up. To complete the makeover, a new, highly professional team was added for the album production. Ito Grabosch took care of the recordings while Roland Grapow (Helloween/ Masterplan) handled the mixing and Mika Jussila (Nightwish, Lordi, Him, Children Of Bodom) the mastering. The artwork was designed by Thomas Ewerhard (Amon Amarth, Avantasia).
In late 2017, SQUEALER also has revealed the name of their new record label. Out of several offers, the band decided to go with Pride & Joy Music who will now release Behind Closed Doors on February 23rd, 2018. In advance, three singles will be published from late November. SQUEALER also has found a new partner to work with at the booking sector; Nauntown Music are currently working on more dates and festivals for 2018 & 2019.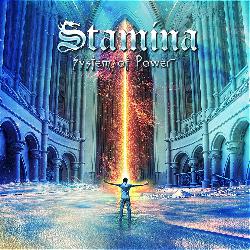 product: Stamina - System Of Power
release date: 24.02.2017
territory: world
format: CD & download
Italian melodic/progressive metal band STAMINA is the brainchild of guitarist, songwriter and producer Luca Sellitto. Since the beginning, the band's aim has been to create a personal style of music, combining a wide range of influences ranging from melodic power metal to progressive rock, to hard-rock and fusion.
During the years the band has released three full-length albums feat. many guest musicians including Henrik Brockmann (ex Royal Hunt, Evil Masquerade), Kenny Lubcke (ex Narita, André Andersen, backing vocalist of Royal Hunt), Göran Edman (ex Yngwie Malmsteen, John Norum, Brazen Abbot, etc.) and Nils Molin (Dynazty).
In April/May 2012, STAMINA embarked on their first European Tour, including shows in Germany, Austria, Holland, Spain and north of Italy. During the second leg of the tour the band had the opportunity to open for Danish rock quintet Royal Hunt in honor of their 20th anniversary world tour.
Today, STAMINA consists of Alessandro Granato - vocals, Luca Sellitto - guitars, Andrea Barone - Keyboards and Mario "Uryo" Urciuoli - bass plus the additional musicians, Andrea Stipa - drums; Jacopo DiDomenico - backing vocals; Donata Greco - flute; Giulia Silveri - cello. Band leader Luca Sellitto says: "Our new studio effort, 'System of Power' is the most mature release from us up until now, displaying a slightly more aggressive approach, an even increased level of technical proficiency and a wider sonic spectrum than ever before."
STAMINA's fourth album "System Of Power", will be released on German label Pride & Joy Music on February 24th, 2017 and is tailor made for fans of Melodic Prog Metal in general, in the vein of early Symphony X, Yngwie Malmsteen's Rising Force, Dream Theater, Royal Hunt, Angra and many more.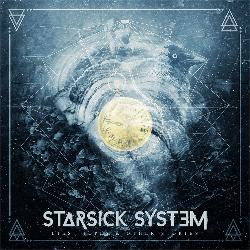 product: Starsick System - Lies, Hopes & Other Stories
release date: 23.06.2017
territory: world
format: CD
STARSICK SYSTEM is a new sensation in modern hard rock, mixing influences from bands like Alter Bridge, Sixx AM, Shinedown with the deep research for a personal sound where catchy choruses and melodies are melted with heavy riffing.
The band was born in 2012 from the union of experienced musicians: vocalist and guitarist Marco Sandron (Pathosray, Eden's Curse, Fairyland, etc), bassist Valeria Battain and lead guitarist David Donati (both known in Syrayde) were joined by producer-songwriter and drummer in this record Ivan Moni Bidin (Pathosray, Ashent, Garden Wall, Syrayde, etc) to give birth to new sounds and melodic approaches.
After years had passed in the metal scene with their previous bands, the guys decided to join their different experiences and musical approaches into a brand new band focused in melody approach and the pure song form.
During 2014 STARSICK SYSTEM recorded their debut album under the production of drummer Ivan Moni Bidin and immediately signed their first record contract with Scarlet/Bakerteam Records.
"Daydreamin'" was released on April, 14th 2015 and since day one was noticed by the musical press all around the world, hailing the album as "new sensation" and elected "Daydreamin'" "album of the month" first and later lists it between the best albums of the year.
The group supported Zakk Wylde's BLACK LABEL SOCIETY live in 2015 and was also picked to play with actual Ozzy's axeman GUS G.
STARSICK SYSTEM have now completed the recordings for their second album "Lies, Hope & Other Stories" which will be released on June 23rd, 2017 on Pride & Joy Music! The record also features an outstanding cover of the Chris Cornell song "You Know My Name" (James Bond 007 – Casino Royale soundtrack)!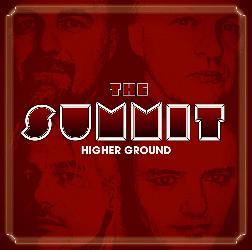 product: The Summit - Higher Ground
release date: 04.09.2015
release territory: Europe
format: CD digi-pack & download
An unexpected clash of elements, several years in the making but assembled in just a short couple of months. In October of 2011 Björn Höglund (drummer of EASY ACTION and HOVEN DROVEN) made the call to Mats Karlsson (220 VOLT) and explained what he had in mind. For him, a dream team consisting of Mats, singer and childhood friend Michael Klemmé (MARMALADE SOULS) and bass player Lars Ericsson. Both with who Björn had played with since eighth grade. A carefully picked team of great players and established songwriters with the same background, musical taste and origin. The task: a quickly assembled album with a nod to the 70's.
Tired of being tied up in several album projects, years in the making, Björn wanted to write and record quickly, just like many of his favorite albums were made in the 70's , and the music had to fit the same idea. Within hours everyone was on board. At this time Michael and Mats had never even met. Stepping up to the challenge, the boys began writing in January. Out of some 16 songs written, recording began in April and eleven songs. The result; a modern sounding 70's rock album with several nods to the all the bands that shaped Mats, Björn, Michael and Lars musically, without ripping off any of them. Well crafted songwriting in the hands of potent players with years of experience from the stage and the studio.
The digital version of this release includes the bonus track "The Way Down".