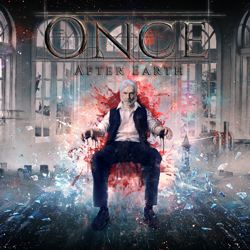 product: Once - After Earth
release date: 19.10.2018
territory: world
formats: CD & digital
ONCE is a metal band from North Rhine Westphalia (Germany), whose style can be described as Symphonic Metal.
The music of ONCE is inspired by neo-romantic soundtrack music and includes typical elements of a classical Aristotelian drama, combined with heavy guitars and drums.
The band was formed in 2012, when keyboarder Frank Wypchol, lead singer Alina Lesnik, guitarist Marco Paulzen and drummer Alexander Hey decided to create a full orchestrated metal project.
In 2013 ONCE released acoustic versions of their songs My Fairytale and Distorted Smiles, which were recorded and filmed as university project at the ArtEZ Conservatorium in Enschede/NL. Afterwards ONCE worked on their demo EP, which was released 2015.
Their music-video of the single The Hour Of Eden's Fall gave a first impression of what is to come with their first full length studio album AFTER EARTH, which will now will be released on October 19th, 2018.
Line-up: Alina Lesnik: Vocals & Lyrics; Marco Paulzen: Guitars, Bass & Grim Vocals; Frank Wypchol: Keys & Piano and Orchestrations; Alexander Hey: Drums
Orchestra and choir arrangements by Frank Wypchol
Produced by Frank Wypchol & Marco Paulzen
Recorded & Engineered by Marco Paulzen in Münster, Germany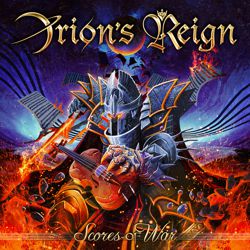 product: Orion's Reign - Scores Of War
release date: 19.10.2018
territory: world
formats: CD & digital
Orion's Reign are back with their second full-length studio album, "Scores of War", set for an October 19th release by Pride & Joy Music.
The album, engineered, mixed and mastered at Fascination Street Studios (Powerwolf, Arch Enemy, Dragonforce, Amorphis etc.), in Sweden by Jens Bergen, Linus Corneliusson and Orion's Reign, includes 11 tracks of epic/symphonic metal.
The band continues the music path it had already begun with the previous album "Nuclear Winter", offering this time a full symphonic experience profoundly influenced by epic movie scores, with a complete orchestra, bombastic rhythms, massive choirs and guest appearances such as Tim Ripper Owens (Judas Priest, Iced Earth), Bob Katsionis (Firewind), Mark Boals (Malmsteen) and others.
The record is extremely diversified and contains much to explore, from Symphonic Speed Metal to catchy (Hard) Rock sounds, as well as operatic refrains filigreeing rich emotionality. The single "The Undefeated Gaul" is the first appetizer of the album, with fast riffs, heavy rhythm section and furious guitar solos! Stay tuned for more single releases!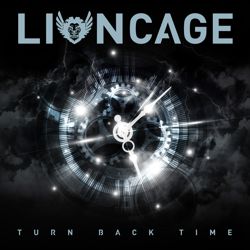 product: Lioncage - Turn Back Time
release date: 21.09.2018
territory: world
formats: CD & digital
The lions are very proud and grateful to have made it this far. The new album reflects exactly what the band loves and what Lioncage stands for, also in 2018: a diverse album with great tunes, many hooks, cool grooves and powerful guitars.
If you think that this album celebrates rock music more than anything else presented by Lioncage so far – you are right. The lions roar louder and the guitar sounds are thicker.
Since 2017 the band has performed live on stage in great gigs together with FM, Dan Reed Network, Tyketto, Three Wishes and others. This has had a sustainable influence on sound and song-writing, it has added new sides to the music and has given it more power without losing any melodiousness.
Once more the band was pleased to welcome outstanding guests to their cage who supported them passionately and professionally, to name only a few among many others: Neil Murray (b), a.o. Whitesnake, Black Sabbath), Olaf Senkbeil (v, Dreamtide) and Joe Castellini (g)
For the first time some friends of the lions contributed to the song-writing. "Comfort Me" was written together with Joe Castellini and "Turn Back Time" with Olaf Senkbeil.
Lioncage initially started as a trio but has meanwhile grown into a permanent group of five lions, every now and then enhanced by a guest.
product: Black Majesty - Children Of The Abyss
release date: 21.09.2018
territory: world
formats: CD, LP and digital
Faster and louder. Australia's Black Majesty are back with their seventh album 'Children Of the Abyss' on Pride & Joy Music. Vocalist John 'Gio' Cavaliere's classy and moody vocals wail over the first single 'Dragons Unite' backed by the thunderous rhythm section of Evan Harris on bass and Ben Wignall on drums. Guitar solos galore, the twin attack of Hanny Mohamed and Stevie Janevski team up for lots of guitar wizardry, reminiscent of their heroes Judas Priest, Iron Maiden, Helloween & Queensryche.
Produced by Roland Grapow (Masterplan), the new album "Children of the Abyss" has a world class production with songs like 'Hideaway', 'Something's Going On' and the title track that are sure to become fan favorites in the live setting.
With countless live shows under their belt, Black Majesty have toured with some of the most well known heavy metal bands on the planet whilst having played at the world's best Heavy Metal festivals such as Wacken Open Air, Metal Universe, Screamfest & Headbangers Open Air.
Look no further than the mega album art by Thomas Ewerhard, "Children Of the Abyss" is one of the finest power metal albums of 2018.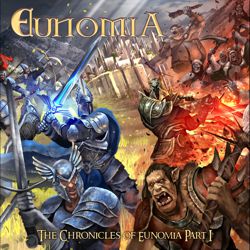 product: Eunomia - The Chronicles Of Eunomia Part 1
release date: 24.08.2018
territory: world
formats: CD & digital
Eunomia is a Power Metal band from Norway formed in 2011 by Peter Danielsen. The group released a demo EP called "Crystal Sword" in 2013, and started writing and recording the debut album "Chronicles Of Eunomia Part 1" in 2016. After two years in the making, the record is finally ready to be unleashed.
It is set place in the fantasy world of Valley Doom and Eunomia created by the two brothers Marius and Peter Danielsen. The band invited several guests to help tell the story of Eunomia. With musicians such as Alessandro Conti from Luca Turilli's Rhapsody and Twilight Force, Henning Basse from Firewind and Victor Smolski (Almanac, ex Rage), they have created an epic and cinematic concept album. The full cast is found in the attached pdf. "Chronicles Of Eunomia Part 1" was produced by the Danielsen brothers in Ålesund, Norway.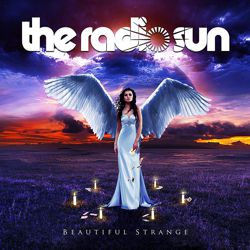 product: The Radio Sun - Beautiful Strange
release date: 24.08.2018
territory: Europe
formats: CD & download
Australian melodic rockers The Radio Sun have done it again with their new album 'Beautiful Strange'! With the band's debut album released in 2014, this will be the fifth album in five years!
The Radio Sun have worked very hard to build up their following by touring all over the world in support of each and every release. Performances in Japan, Europe, United States, United Kingdom and their home country Australia has showed the band's ability to rise. The Radio Sun are the first band to ever play Hard Rock Hell AOR Fest U.K four times in a row, whilst also having played at Melodic Rock Fest on four different occasions.
The four piece group is fronted by the charismatic Jason Old on lead vocals, guitar slinger Stevie Janevski, bassist Anthony Wong & drummer Gilbert Annese. With all four members singing backing vocals, the boys delve into layered vocal harmonies reminiscent of the classics - Queen, The Sweet & Def Leppard. This is not to say that they don't have their own sound. The Radio Sun have great unique hooks in their songs. The new album is another progression for the band, with songs like 'Hold On Tight' and 'Miss Wonderful' grooving like never before. 'As Long As You Want Me' and 'Five Years After' are both melodic bliss, boosted by a great production by Paul Laine (solo, The Defiants) and mastering by Bruno Ravel (Danger Danger, The Defiants).
The Radio Sun is feel good music and sounds just as strong acoustic or electric. Last year the boys performed acoustic shows in Japan and this year saw The Radio Sun invited to play the prestigious Sweden Rock Festival.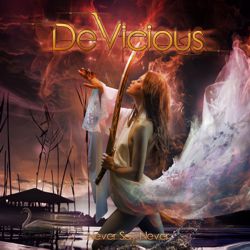 product: DeVicious - Never Say Never
release date: 24.08.2018
territory: world
formats: CD & digital
DeVicious are an international Hard Rock band with a home base in Germany. The band has so far released five video clips, and "Never Say Never" now marks their first physical release which was set for a release to August 24th, 2018 on Pride & Joy Music.
Founded in 2016 in Karlsruhe, Germany by six long time musician friends who in the past have performed and recorded with Andi Deris Band, Chryztyne, Umbra Et Imgao and Zar, the group has the intention to play 80's type of Hard Rock.
The group consists of Alex Frey (bass, song-writing, production), Radivoj Petrovic (lead guitar), Gisbert Royder (rhythm guitar), Denis Kunz (keyboards), Lars Nippa (drums), and Serbian singer Zoran Sandorov aka Mister Sanders. After the release of the first videos for the tracks ""Everything" and "Penthouse Floor" in early 2018, the band toured in Germany together with the bands Xtasy and Ammunition in March 2018. In December 2018, DeVicious will again hit the road as support for none other than US Hard Rock legends Hardline. Album No.2 already is in the making.