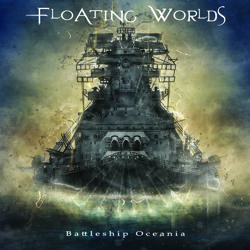 product: Floating Worlds - Battleship Oceania
release date: 17.05.2019
format: CD & digital
territory: world-JP
It all began around 1998, when two long time friends who used to spend their summer vacation together, Andreas V. – guitar and Vagelis Lekos – bass, decided to form a band, eventually named "Floating Worlds", after various changes.
After a lot of failed attempts to record their first songs, they succeeded in completing their first album, titled "Only A Dream, Can Kill A Dream…" in the autumn of 2007. Following the completion of the recordings, the obvious need to promote the new record through live performances, made the search for permanent band members imperative and finally the first gig of the "Only A Dream… Tour '10 – '12", took place on May 2010.
This tour came to an end after 17 gigs in July 2012 with a lot of lineup changes, of which the most important and crucial for the future of the band, was the taking over of the male vocals by Jon Soti, on November 2011.
The band entered the studio in December 2012, in order to record their second full length studio album, entitled "Below The Sea Of Light" which was released on October 1st 2013.
In February 2014, the premiere show of the "Sea Of Light Tour '14 – '15" took place in Athens, Greece. The milestone of this period definitely was the first European tour of FLOATING WORLDS in March 2015, simultaneously with the return of Sophia Assarioti on keyboards and female vocals and the taking over of the bass by Mike Papadopoulos.
In November 2015, the "Sea Of Light Tour '14 – '15" ended with four memorable shows in Serbia and immediately afterwards, the group entered a two year period of composing the songs of their third album entitled "Battleship Oceania", the recordings of which were completed in the end of 2017 with Nikitas Mandolas on drums.
"Battleship Oceania" is going to be the first concept album from FLOATING WORLDS, narrating the story of a legendary battleship and its crew. Through the unexpected revelations and events that take place as the story evolves, the listener takes a close look at the ugly face of war, the manipulations of vain people interested in power and money and the obscure role of global media but he also has the opportunity to witness the self-sacrifice for the greater good, the sincere repentance and the greatness of forgiveness.
In order to celebrate the completion of this long task, the band performed a small number of shows, for the first time in Russia, in March 2018. "Battleship Oceania" is set to be released on May 17th 2019.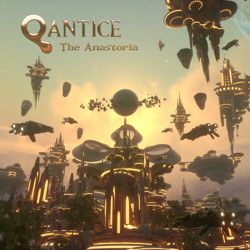 product: Qantice - The Anastoria
release date: 26.04.2019
formats: CD & digital
territory: world
Qantice is more than your average virtuoso symphonic metal band. Its sci-fi saga encompasses both a story and the craziest sci fi/fantasy movie atmospheres. Enriched by a violinist and various traditional instruments, the sound of the French quintet is unique in this scene.
On their previous album "The Phantonauts", Qantice had gathered prestigious names like PelleK (3 million subscribers on YouTube) as lead vocalist, Zaher Zorgati (Myrath) or Yossi Sassi (ex-Orphaned Land). Then, in 2016, the band recruited Swedish singer David Akesson (Aldaria, Vivaldi Metal Project, Six Foot Six, ex Moonlight Agony) to share the stage with Luca Turilli's Rhapsody on their European tour, and then Myrath in Paris.
Thanks to a lineup strengthened by touring together, the band's chemistry is stronger than ever, making this third album their most epic and collaborative effort yet. With Kevin Codfert (Adagio, Myrath) on production and many surprises such as Italian opera tenor Riccardo Cecchi from L T's Rhapsody, here's a new offering of pure epicness, served by the biggest orchestras and choirs ever deployed in a Qantice album.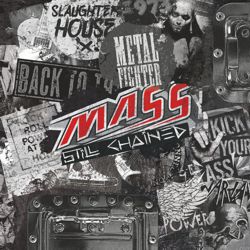 product: MASS - Still Chained
release date: 26.04.2019
format: CD & digital
territory: world-CHN
Founded in 1973 with an international line-up (from Germany, Switzerland, USA), MASS in their prime time played about 180 gigs in clubs and at festivals every year all over Europe. They sold over 200.000 albums and received radio airplay all over the continent. The album "Slaughter House" (1979) hit the top 5 of the Greek album charts. A few years later, the readers of a famous German Hard Rock magazine voted MASS on # 4 of the best German Metal Bands after the Scorpions, Accept and Warlock. But fate doesn't care about glory or fame. Just like so many musicians at the time, they had to pay the price for an excessive Rock' n Roll lifestyle which resulted in the breakup of the band in 1987.
Many years had passed before Günther V. Radny (bass) started to think about a reformation of the group when Hard Rock Label SPV released 4 of 8 successful MASS albums on CD as part of their "Rare Classic Series". In 2016, the in Metal circles, highly respected Tom "Warrior" Fischer (Hellhammer, Celtic Frost, Tryptichon) quoted the 1980 released MASS LP "Angel Power" as one of the most important albums of the era in an article in a big German Heavy Metal magazine - the call for a comeback became louder and Radny knew that the time was right.
Because of health reasons, the original line-up wasn't able to perform. So Radny formed a new line-up in January 2017 with Matthias "Wauxl" Pfaller on vocals, Hannes Heid on guitar, Andy Gmeinwieser on drums and Clemens Matejka on organ. Completing the MASS sound with organ was a long desired wish from Radny. So he is not just starting a copy but creates a new chapter of the former most famous Metal Band from the South of Germany: MASS. 40 years after beginning one thing remains and so stays like from first day on the first rule and their highest maxime: "MASS only plays for the audience – 100% Hard Rock!"
The album "Still Chained" was produced by Robert Hoffmann & MASS at Single Coil Studios/ Regensburg and Slash Zero Records/ Abensberg between March and October 2018. The cover artwork was designed by Gisella Sapiña Febrero.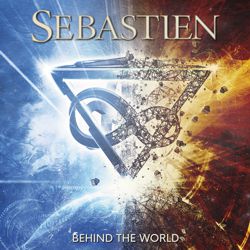 product: Sebastien - Behind The World (EP)
release date: 01.02.2019
territory: world
format: digital
Only a year after their successful third album, "Act Of Creation", SEBASTIEN are back with a brand new EP "Behind The World"!
This four-track digital release will be out worldwide on the 1st February 2019 via German record label, Pride & Joy Music. The mini-album contains a catchy duet-song "Fight For Love" with an outstanding Greek singer Yannis Papadopoulos from the international heavy metal beast - BEAST IN BLACK!!!
The cover artwork is traditionally made by Slovakian DisArt Design graphic studio. A video for the track "Behind The World" will also be released on February 1st, 2019. A lyric video for "Fight For Love" will follow in Spring.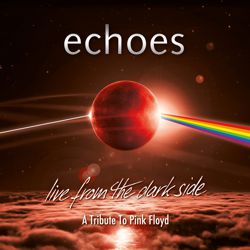 product: Echoes - Live From The Dark Side
release date: 15.03.2019
release territory: world
formats: 2-CD, Blu-ray, DVD and Box (incl. 2-CD & Blu-ray)
Since many years Echoes, the band around guitarist and singer Oliver Hartmann (Avantasia, Hartmann, ex-Rock Meets Classic), is well known as frontman of the most popular and successful German Pink Floyd Tribute meanwhile touring across Europe and far beyond the borders of Germany.
With their successful live DVD/CD "Barefoot To The Moon" (No. #20 at the Media Control Charts Germany 2015), recorded and arranged with pure acoustic instruments and supported by a four-piece string ensemble from Prague, the band has impressively shown that the original's great heritage can be interpreted in an interesting, inspiring and absolutely creative way.
Now in early 2019, the group will release their successor and electrical continuation entitled 'Live From The Dark Side (A Tribute To Pink Floyd)", recorded live at 'Rock Of Ages Festival 2018' in Rottenburg-Seebronn, Germany. Again backed-up by a string quartet on this special evening, the band was supported by the guest appearance of greats such as Midge Ure (Ultravox), Michael Sadler (Saga) and Geoff Tate (Operation Mindcrime), all of them well known as icons of the international Pop and Prog Rock scene, to celebrate and perform the music of Pink Floyd - accompanied by a real lunar eclipse!
DVD & Blu-ray: 2.0 PCM Stereo, 5.1 Dolby Surround, FSK 0, PAL, all regions, playing time: ~120 min
Bonus material: 01. Making of; 02. Interviews with Michael Sadler, Midge Ure, Geoff Tate; 03. Picture gallery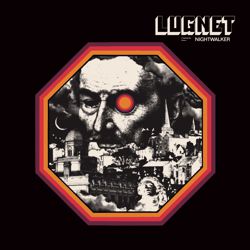 product: Lugnet - Nightwalker
release: 25.01.2019
territory: Europe
format: CD, LP & digital
With a dedicated, tough, gritty sound of 70´s hard rock, the Swedish band Lugnet strikes with full expression. Their debut album was released 2016 and struck a chord around the world with great reviews.
The band thrives on new singer Johan Fahlbergs (Jaded Heart) voice with immense power and range. The extraordinary driving rhythm section consists of bass player Lennart "Z" Zethzon (Badge) and drummer Fredrik Jansson (Angel Witch, ex Witchcraft). New guitar player Matti Norlin adds (Badge and solo artist) a great bluestone, together with heavy guitar riffs from Marcus "Mackan" Holten.
The new album "Nightwalker" will take the listener to a new experience with a wide range of arrangements and sounds, where each song tells it's own story which will take all 70's Hard Rock fans by storm. Swedish cover artist Robin Gnista designed the artwork. "Nightwalker" will be released on January 25th, 2019 on Pride & Joy Music as CD, LP and on all digital platforms in Europe.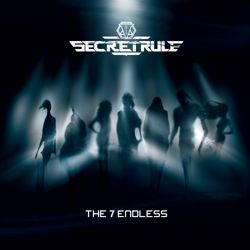 product: Secret Rule - The 7 Endless
release date: 25.01.2019
territory: world
format: CD & digital
Secret Rule was formed in the beginning of 2014 with the intention to create a special sound with powerful rhythms and catchy melodies. During these five years, Secret Rule conquered their space in the metal scene.The band is fronted by the powerful and crystal clear vocals from Angela Di Vincenzo, masterminded by lead guitarist Andy Menario, with accurate bass playing by Michele Raspanti and the powerful drumming from Nicola Corrente.
Secret Rule's live shows offer a lot of energy and consist of a mix of heavy guitar riffs with electronic elements and incredible keyboard lines – a total impact between metal music and awesome melodies.
Three albums, "Transposed Emotions" (2015), "Machination" (2016) and "The key to the world" (2017), so far have been released. The group built a solid fan base, supported by their live activity and featured special guests like Aylin (Sirenia), Stefan Helleblad (Within Temptation), Henrik Klingenberg (Sonata Arctica), Timo Somers (Delain), Sander Zoer (Delain, Leah) and Henning Basse (Mayan, Firewind).
Secret Rule played a lot of shows all over the Europe, including headlining European tours, sharing the stage with great bands such as Delain, Beyond the Black, Xandria, Serenity, Kobra & the Lotus, Blaze Bayley, Visions of Atlantis and Cellar Darling and performing festivals including the Barcia Metal Fest and the Metal Fest Event - Femme.
Secret Rules' new, fourth album is called "The 7 Endless" and shows a progress in the band's sound. This time, all aspects were handled of by the band themselve. The concept was inspired by "The Endless", characters created by Neil Gaiman for the comic book "The Sandman".