Ascheberg, Germany/Stockholm, Sweden
August 18th, 2017
Press release
-Black Paisley signed by German label Pride & Joy Music for world-wide distribution!
Pride & Joy Music is delighted to announce the signing of praised Swedish debutants Black Paisley for the world-wide physical release of the album "Late Bloomer", on both CD and vinyl on October 27th, 2017!
From Stockholm, Sweden comes debuting "Black Paisley" with a musical combination of Classic Rock, AOR and Modern Country. The band was formed by some of Sweden's most experienced studio and tour musicians backed up by a new songwriter and vocalist Stefan Blomqvist.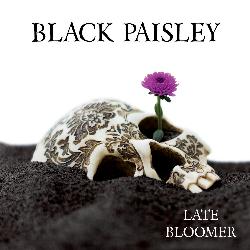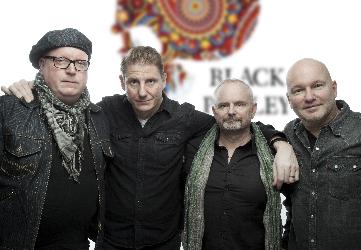 The band's rich deep blues infused vocals mixed with intricate guitar hooks, strong melodic harmonies and effective backing vocals will leave an indelible impression on listeners. With songs that are deeply emotional and undeniably uplifting I'm sure fans of any melodic rock will enjoy this new band.
Check out the video for the track "Way To Something" here: https://youtu.be/7g2OqhJuEfQ
The album consists of nine songs with a spread from heavy rockers as "Run Run Run" and "Ordinary Day", via more melodic radio tunes like "Way To Something" and "Coming Home" but also touches the southern rock influences with "It Ain't Over" and "Easy". All tracks were engineered and produced by legendary Mats Lindfors (Talisman, Norum etc) giving the classic rock songs a more modern and crisp sound.
"-We are very excited about this new partnership with Pride & Joy, says Stefan Blomqvist. It enables us to reach out to a worldwide audience with our new album, also in physical format which has been requested by many of our international fans. With Pride & Joy we will also get a partner for all press relations and PR activities involved with the album releases and tours".
Pride & Joy is a Hard Rock, Blues & Metal label based in Ascheberg, Germany run by Birgitt Schwanke, the former publisher of Germany's Rock It! Magazine and owner of the PR agency GerMusica (www.germusica.com).
Black Paisley are: Stefan Blomqvist (lead guitars & vocals), Ulf Hedin (solo guitars, backing vocals), Jan Emanuelsson (bass), Robert Wirensjö (keyboards, backing vocals), Robert Karaszi/Mikael Kerslow (drums)
For further information, please contact:
Pride & Joy:

Birgitt Schwanke

+49 2593 – 929695

Diese E-Mail-Adresse ist vor Spambots geschützt! Zur Anzeige muss JavaScript eingeschaltet sein! ';document.getElementById('cloakf1c7e9de15c34969c8df7725d53b7fc8').innerHTML += ''+addy_textf1c7e9de15c34969c8df7725d53b7fc8+'<\/a>'; >

Black Paisley management:

Eric Sandström

+46 708 49 99 54

Diese E-Mail-Adresse ist vor Spambots geschützt! Zur Anzeige muss JavaScript eingeschaltet sein!
For more information on the band, please visit www.blackpaisley.com and www.facebook.com/blackpaisleys
The PR for this release will start in late August. Please send us your requests for this band!