STARSICK SYSTEM
UK Tour in October Five shows announced
presented by Bagana Rock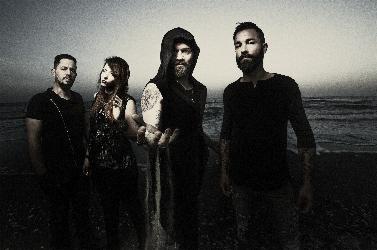 Bagana Rock Agency is proud to announce the first United Kingdom tour for the italian band hard rock band Starsick System. The four musicians will play on stage all the songs from the new album "Lies, Hopes & Other Stories" in UK at the end of October, with five live shows that will touch cities like London, Whitchurch, Darwen, Newcastle and a last concert TBA. The UK tour will start on the next 26th October, following the great press feedback with excellent reviews on magazines like, Fireworks, Powerplay and others important outlets. STARSICK SYSTEM - Lies, Hopes & Other Stories UK Tour 10.26 @ New Cross Inn, London 10.27 @ Percy's, Whitchurch 10.28 @ Sunbird Records, Darwen 10.29 @ Trillians Rock Club, Newcastle 10.30 @ TBA Valeria Battain, the bass player and composer for Starsick System, is also appeared on SkyUno with an interesting interview dedicated to music and tattoos -> http://bit.ly/2v0r3Tu "Lies, Hopes & Other Stories" has been released on Pride & Joy Music on June 23rd. Buy it or stream it here -> http://hyperurl.co/StarsickHopesLies Online the singles "I Am The Hurricane" and "You Know My Name"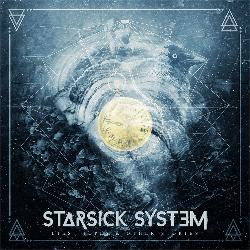 Tracklist: 01. Nebolous 02. I Am The Hurricane 03. Bulletproof 04. Sinner 05. The Promise 06. Scars 07. Everything And More 08. Come One, Come All 09. Perfect Lie 10. Hope 11. You Know My Name (Chris Cornell Cover - 007 Casino Royale) Produced, recorded, mixed & mastered by Ivan Moni Bidin @ Artesonika Studio (Pordenone - Italy). All music by Ivan Moni Bidin, all lyrics by Valeria Battain, arrangements by Valeria Battain and Starsick System. Artwork by Dixon Jong @ Intuitive Design Photo by Max Valerio Photographer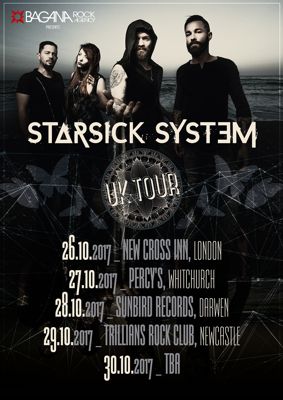 ++++++++
EDU FALASCHI / ALMAH news
AlmaH singer EDU FALASCHI has most recently started his solo tour on which he performs Angra's "Rebirth" album.
The tour kicked off in Sao Paulo, Brazil on July 23rd in front of more than 1500 enthusiastic fans!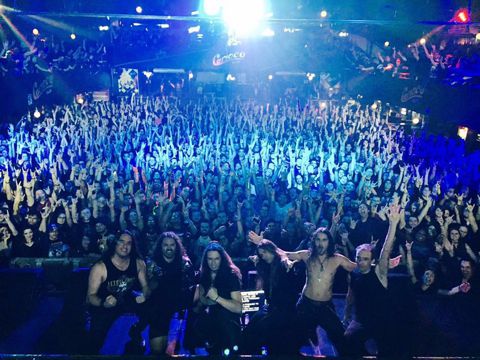 More updates on the tour will follow soon and can also be found here: