STARSICK SYSTEM is a new sensation in modern hard rock featuring vocalist and guitarist Marco Sandron (Pathosray, Eden's Curse, Fairyland, etc), bassist Valeria Battain and lead guitarist David Donati (both known in Syrayde) plus producer, songwriter and drummer Ivan Moni Bidin (Pathosray, Ashent, Garden Wall, Syrayde, etc) in the line-up.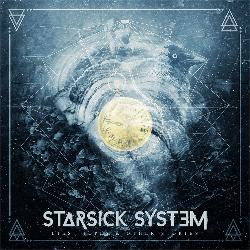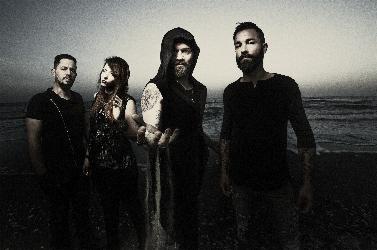 Today, the lyric video for the first instant grat/ single "Bulletproof" will be released. Check out the video on youtube at this link:
Bassist Valeria Battain comments on the track: "Bulletproof is song of "rebellion" but with an ironic tone. It will take on a personal meaning to everyone who hears it, but the message is the same: stand up for what you believe in, no matter what other people say, face your enemies, be proud of you and take back yourself respect against bullies, self-centered and arrogant ones. We chose this song as first single cause the mood and the melodies are the perfect evolution of our original sound. It's a perfect match of heavy riffing and catchy refrains that is what distinguishes us mostly!"
The album "Lies, Hope & Other Stories" will hit the shelves on June 23rd, 2017 via Pride & Joy Music. Next to 10 original songs, the record also features an outstanding cover of the Chris Cornell song "You Know My Name" (James Bond 007 – Casino Royale soundtrack).
Line-up: Marco Sandron – vocals, guitars; David Donati – guitars; Ivan Moni Bidin – drums, Valeria Battain – bass
Track list: 1. Nebolus, 2. I Am The Hurricane, 3. Bulletproof, 4. Sinner, 5. The Promise, 6. Scars, 7. Everything And More, 8. Come One, Come All, 9. Perfect Lie, 10. Hope, 11. You Know My Name (Chris Cornell 007 soundtrack cover)
Pre-order the album here: http://hyperurl.co/StarsickHopesLies
Produced, recorded, mixed & mastered by Ivan Moni Bidin @ Artesonika Studio (Pordenone - Italy)
All music by Ivan Moni Bidin, all lyrics by Valeria Battain, arrangements by Valeria Battain and Starsick System
Artwork by Dixon Jong @ Intuitive Design
Photo by Max Valerio Photographer
Web:
facebook /starsicksystem
twitter /starsicksystem
youtube /starsicksystem
The PR for this release will start on May 2nd, 2017. Please send us your requests!
Label: www.prideandjoy.de / www.facebook.com/prideandjoymusic