Brazilian metallers ALMAH led by ex-Angra singer Edu Falaschi are proud to announce that the brand new album entitled E.V.O will be released on September 23th worldwide via Pride & Joy Music (EU), Test Your Metal (US/MX/CA) and King Records (Japan).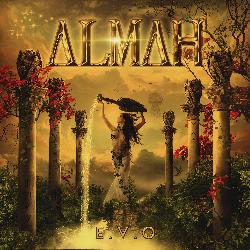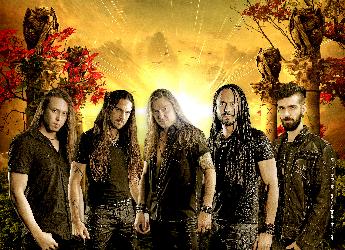 E.V.O is the 5th studio album of ALMAH, it was recorded in São Paulo, Brazil at IMF studios by Tito Falaschi and mixed and mastered by Damien Rainaud (Fear Factory, Dragonforce, Baby Metal, etc) at Mix Unlimited in Los Angeles, California/USA. It is a concept album and the main idea is based on evolution of people's mind and soul during so-called AGE OF AQUARIUS - the new era that the world is about to live. The author of the concept, Edu Falaschi, touches different subjects connected to the main idea, creating very positive lyrics and the whole album's atmosphere.
Musically E.V.O brings a fresh and powerful sound with typical modern and heavy Almah's touch but this time one will be able to realize that it also has a direct connection with the ANGRA's "Rebirth" (the first Angra's album with Edu's voice). The compositions are pleasant travel between the modern power metal, contemporary rock and prog metal. The vocal lines on E.V.O are very powerful, classic and the voice has a higher pitch comparing to the previous Almah's records. It's very melodic, clean and into the bel canto style.
Track list
1- AGE OF AQUARIUS
2- SPERANZA
3- THE BROTHERHOOD
4- INNOCENCE
5- HIGHER
6- INFATUATED
7- PLEASED TO MEET YOU
8- FINAL WARNING
9- INDIGO
10- CORPORATE WAR
11- CAPITAL PUNISHMENT​​
Almah is: Edu Falaschi – vocals, Marcelo Barbosa – guitars, Raphael Dafras – bass, Diogo Mafra – guitars, Pedro Tinello – drums
Web: www.facebook.com/official.almah //www.almah.com.br