Dear media partners,
after numerous tours as part of Avantasia, Rock Meets Classic and as mastermind of the successful Pink Floyd Tribute Echoes the exceptional singer and guitarist Oliver Hartmann now presents his new fifth studio album "Shadows & Silhouettes" with Hartmann after nearly four years break since the latest release "Balance". The new album will be released on 30th of September on the artist owned label SONIC11 in cooperation with Pride & Joy Music.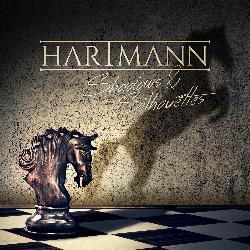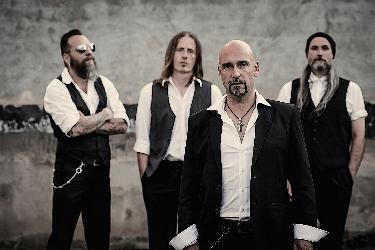 Supported by guest musicians as the well-known session keyboarder Jimmy Kresic (Rock Meets Classic, The Roots, Soundtopia), Miro Rodenberg (Avantasia) and also the Prague cellist Irena Morisáková and violinist Adéla Pecková the album contains 12 extra class songs combining modern melodic Rock ("Irresisitible", "Glow" "High on you", I would murder for you") with many acoustic ("The letting go", "Shadow in my eyes", "Still the same") and partly very intimate moments ("Jaded heart", "Last goodbye") pointing up the broadness and complexity of Hartmann. The catchy single "When your mama was a hippie" will also be released as video clip and instant grat on September 2nd.
"Shadows & Silhouettes" was co-produced again by Sascha Paeth (Avantasia, Edguy, Kamelot, Beyond The Black, etc.) and mixed/mastered at Gate Studios Wolfsburg/Germany. The iTunes version will include the bonus track "Soul Asylum".
Additionally to the new studio album, HARTMANN also will re-release the thought after and completely sold out "Handmade" 2008 DVD release as Deluxe Digi-Pack with DVD & CD included on September 30th, 2016 on Sonic11 in co-operation with Pride & Joy Music.
Line-up 2016: Oliver Hartmann (guitar/vocals), Mario Reck (guitar), Armin Donderer (bass), Markus Kullmann (drums), Jimmy Kresic (add. keys)
Track list "Shadows…": 1. Irresistible, 2. High on you, 3. Glow, 4. When your mama was a hippie, 5. Jaded heart, 6. Amazing, 7. Still the same, 8. I would murder for you, 9. The letting go, 10. Too good to be true, 11. Shadow in my eyes, 12. Last goodbye; Bonus track iTunes: Soul asylum
Web: www.oliverhartmann.com // www.facebook.com/HartmannBand
Tour dates: 01.10.16 Colossaal/D-Aschaffenburg, 08.10.16 Jonny's Lion Cave/CH-Trübbach, 04.11.16 Tommi's Bistro/D-Jettingen, 27.11.16 HEAT Festival/D-Ludwigsburg, more dates coming soon
The PR for "Shadows & Silhouettes" is handled by us world-wide and started yesterday via Haulix. Please requests this release if you have not received a download link yet!