Spanish Symphonic Metal band LAST DAYS OF EDEN will support MOB RULES on the following dates in October: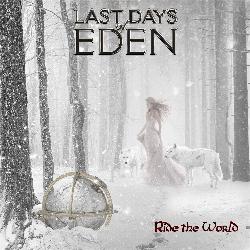 Here come the dates:
01.10.16 CH-Wetzikon, Hall Of Fame
02.10.16 D-Weiher, Live Music Hall
04.10.16 D-Munich, Backstage
05.10.16 D-Siegburg, Kubana
06.10.16 D-Wilhelmshaven, Pumpwerk
07.10.16 B-Roeselare, De Verlichte Geest
09.10.16 D-Bochum, Matrix
current album: "Ride The World": https://goo.gl/iO6tXY
PRESS RELEASE
The VIVALDI METAL PROJECT is a music creation born from an idea conceived and developed by Italian keyboard player, composer and producer MISTHERIA (solo artist, Bruce Dickinson, Rob Rock, Roy Z, Artlantica).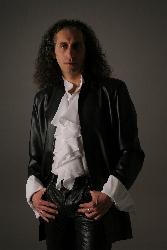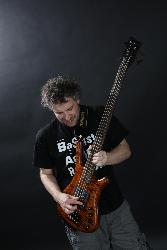 Product: Vivaldi Metal Project – The Four Seasons
Release date: July 22nd, 2016
Label: Pride & Joy Music (world-wide, excluding Japan)
Trailer: https://youtu.be/YBFaqkvzaIg
PR: Diese E-Mail-Adresse ist vor Spambots geschützt! Zur Anzeige muss JavaScript eingeschaltet sein!
The project is a symphonic-metal opera based on Antonio Vivaldi's Baroque masterwork "The Four Seasons", featuring more than 130 amazing metal and classical artists, orchestra, a string quartet and three choirs from all over the world. The album features 14 tracks - all the movements from Antonio Vivaldi's original score plus two original new songs written by MISTHERIA. The impressive roster of artists probably makes this titanic album the biggest all-star project ever!
Back in 2013, MISTHERIA started thinking about making a metal version of "The Four Seasons", a masterpiece that he loved and kept listening to since his childhood. MISTHERIA started to play and record all the movements on the piano but then felt that a parallel symphonic-metal version would have been the perfect continuation. Therefore, he recorded and uploaded a short trailer on the web to start engaging musicians. A few days later, Italian bassist and composer Alberto Rigoni (solo artist, TwinSpirits, Kim Bingham, The Italians, BADASS), who had already collaborated with Mistheria by recording bass on his previous solo album "Dragon Fire", learned about the project and contacted MISTHERIA offering his support to work on the project as co-producer. Also, MISTHERIA made the "innovative" choice - never done so far - to add lyrics and singers to "The Four Seasons" which, as composed by Vivaldi, is an instrumental work. For this important task, he invited Douglas R. Docker who perfectly translated the producer's concept into brilliant lyrics. Additional lyrics were written by Mistheria, Rob Rock and Lance King.
A cast of 10 awesome arrangers joined MISTHERIA creating epic and memorable music, combining a standard metal band lineup with strings, orchestra and choir: Douglas R. Docker, Francesco Dall'O', Frank Caruso, Gabriels, Keiko Kumagai, Nicolas Waldo, Pawel Penksa, Tomas Varnagiris, Yannis Androulakakis and Zhivko Koev.
The cast furthermore includes performances by Mark Boals (Malmsteen, Royal Hunt), Fabio Lione (Rhapsody of Fire, Angra), Edu Falaschi (Almah), Rob Rock (Impellitteri), Mike Lepond (SymhonyX), Dani Löble (Helloween), Ruud Jolie (Within Temptation), Mark Cross (Firewind, Scorpions), Steve Di Giorgio (Testament), Rolf Pilve (Stratovarius), Victor Smolski (Rage, Almanac), Ruben Israel (Delain), John Macaluso (ARK), Marco Sfogli (James Labrie), Chris Caffery (Savatage), Mark Wood (Trans Siberian Orchestra), Dirk Verbeuren (Soilwork), Atma Anur (Tony MacAlpine), Vitalij Kuprij, Anna Portalupi (Tarja Turunen), Sean Tibbetts (Kamelot), Martijn Peters (Stream of Passion) and many more.
It took more than 2 years of intensive non-stop hard work to get the album done. Mixed and mastered by Ivan Moni Bidin at "Artesonika" recording studio in Italy and assisted by Fabio D'Amore, the album is a full 74 minutes of intense, passionate, fascinating, powerful and majestic experience!
Production, ideation, concept and artistic direction by MISTHERIA. Co-produced by Alberto Rigoni.
www.vivaldimetalproject.com / www.mistheria.com / www.albertorigoni.net
The pre-sale for the CD digi-pack will start during this week. The download on iTunes and the first instant grat for the track "The Age Of Dreams" already is available at this link: https://itunes.apple.com/de/album/the-four-seasons/id1117818690
A double vinyl release of "The Four Seasons" will be scheduled for a release in September.
The PR campaign will start via Haulix on Wednesday, June 1st with additional promo CD's available in ~ mid June. Mistheria and Alberto Rigoni will be available for interviews as well – please send us your requests!
After the successful Motorenherz tour and the concerts together with Stahlmann in 2015, LICHTGESTALT, the NDH/ Metal band of the moment, will now release the single "Böse Fee" ("Evil Fairy") which was recorded live at club "Sputnik" in Münster, Germany on Dec 3rd, 2015. The single will be available via Pride & Joy Music.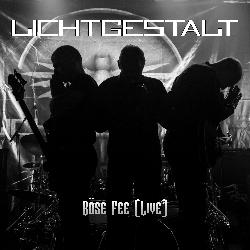 The song will also be available as studio version on the next, yet untitled album of the four-piece which is scheduled for a release in 2017.
The track shows the development of the variable musical style of LICHTGESTALT which has already been received well by fans and critics in regards of the band's latest album "Motorenherz".
"Böse Fee" is mixing up "Bad Girl"-eroticism with strong NDH riffing and synth components. Singer and lyricist Thomas C. Hertz has his very own view on the fairy tale of the Sleeping Beauty, while the song offers a danceable groove and powerful guitar riffs by the Heizzer.
The audience during the 2015 tour already gratefully has appreciated the song; this digital single will be available from June 10th, 2016 as download on iTunes, Amazon and any other common platform.
www.lichtgestalt.biz // www.facebook.com/lichtgestaltband
Stefan Berggren says: "I'm pleased to announce that there finally will be a first Stefan Berggren solo album. Working title is "Stranger in a Strangeland". It will be out sometime after summer, on the label PRIDE & JOY MUSIC. I've been working on it for along long time. And starting to be very happy with it. It will feature some musical friends I meet along the the road. One being Bernie Marsden (ex Whitesnake) who plays lead guitar on two tracks. Also Marcus Jidell (Avatarium) and Lars Karlsson provide guitars & Joakim Svalberg (Opeth) Organ & Moog. There will also be more guests. Watch out!!"
STEFAN BERGGREN BAND
Stefan Berggren Vocals-Guitar & Keys
Thomas Pomma Thorberg- Bass
Sebastian Sippola- Drums
PRESS RELEASE
PRIDE & JOY MUSIC is proud to announce the signing of singer & composer EDU FALASCHI for the release of this upcoming solo album "Moonlight" for the territory of Europe. The release date is scheduled for May 20th, 2016.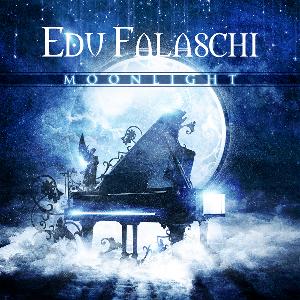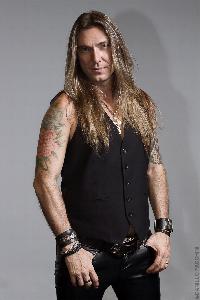 "Moonlight" is the first solo album of ex-ANGRA frontman EDU FALASCHI (currently ALMAH) dedicated to the 25th career anniversary of the worldwide known Brazilian singer and composer. The album presents acoustic versions of the most significant songs of Falaschi's career in Angra and Almah, all the material was rearranged for the voice accompanied by piano, guitar and orchestra in order to present an outstanding mixture of rock, jazz, classic and popular music highlighting harmony and melody itself on the first place.
The album is a quintessence of Falaschi's career in leading Brazilian bands with 16 records released worldwide, a national "Golden disc award", more than one million CDs sold, countless world tours, appreciated by fans all around the globe, especially in Japan, Europe and South America.
"Moonlight" was recorded in São Paulo and Jundiaí (Brazil) at WINK Studio and mixed and mastered by Caio Cesar. Falaschi here performs together with several respected Brazilian musicians such as Tiago Mineiro (piano) who represents Brazilian jazz and popular music scene; maestro and violinist Adriano Machado (strings arrangements), creator and conductor of the Symphonic Orchestra Villa Lobos. Also, there are two special guests – João Frederico Sciotti known as "Derico" (flutes and saxophone) and Sandami (percussions).
The cover artwork was created by Brazilian designer Gustavo Sazes (Almah, Kamelot, Sepultura, Arch Enemy, Morbid Angel, Manowar, etc.).
Edu Falaschi's "Moonlight" includes older and more recent hits of ANGRA and ALMAH such as Nova Era, Rebirth, Heroes of Sand, Spread your Fire, Bleeding Heart, Wishing Well and Breathe.
More information about this release will be available soon; the PR will start in the first week of April!
Facebook: https://www.facebook.com/edufalaschi.officialpage
PRIDE & JOY MUSIC is proud to announce the signing of Italian bass player and composer ALBERTO RIGONI! "BASSORAMA" is his fifth solo album and once again combines the finest elements from the genres Funk, Electro, Pop, Rock and experimental.
Video clips for the tracks "Bass Guy" and "Future Funk" are available at these links in advance:
https://youtu.be/Rk4bzXco6HY (FutureFunk)
https://youtu.be/YWckLdjoLJk (Bass Guy)
This album features guest appearances by bassists Doug Wimbish (Living Colour), Divinity ROXX (Beyoncé), Stu Hamm (Joe Satriani), Nik West (Prince), Steve Lawson , Anna Sentina, Lars Lehmann (UFO, Vinnie Moore) and Remco Hendrix.
Please find the key information on the band below. The PR for this release will start in week ~ 2 weeks from now. Please send us your requests!
++++++++++++
Product: Alberto Rigoni - BASSORAMA
Release date: April 15th, 2016
Label: Pride & Joy Music
Territory: world
PR: Diese E-Mail-Adresse ist vor Spambots geschützt! Zur Anzeige muss JavaScript eingeschaltet sein!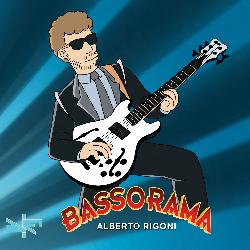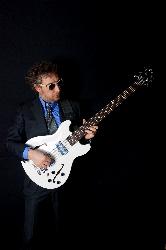 Alberto Rigoni is an Italian bass player and composer, internationally known for his career as a solo artist and as a member of the progressive rock band TwinSpirits, Lady & THE BASS and co-producer of the Vivaldi Metal Project.
His solo albums (Something Different, Rebirth, Three Wise Monkeys and Overloaded, worldwide released between 2008 and 2014), between progressive rock metal and fusion, also feature legendary musicians such as Kevin Moore (ex Dream Theater), Gavin Harrison (Porcupine Tree, King Crimson), Göran Edman (ex Yngwie Malmsteen), Michael Manring and many others.
Alberto has been featured on the cover of magazine such as Bass Magazine Japan, Bass Musician Magazine (Japan), Bajos Y Bajistas (Spain) and Basista (Poland). Moreover, On March 2015 the prestigious Bass Guitar Magazine (UK) released Alberto's CD anthology called "Into THE BASS".
Alberto has also recorded for several international artists such as Italian pop singer Alexia and is now playing bass with Canadian rock singer and songwriter Kim Bingham (Nelly Furtado), The Italians and the Crystal Music Project, sharing stages with artists such as Alan Parsons, Jørn Lande, Paul Gilbert and others.
Rigoni is now releasing his fifth solo album BASSORAMA which will also feature Doug Wimbish, Divinity ROXX, Stu Hamm, Nik West, Steve Lawson, Anna Sentina, Lars Lehmann and Remco Hendrix.
Line-up: Alberto Rigoni (all instruments), Divinity ROXX (Beyoncé, bass on #5), Nik West (Prince, bass on #10), Stu Hamm (Satriani, Gambale, bass on #3), Lars Lehmann (Vinnie Moore, UFO; bass on #6, ), Doug Wimbish (Living Color, bass on #4), Anna Sentina (bass on #2), Steve Lawson (bass on #6), Remco Hendrix (bass on #7 & 9)
Links:
We are happy to announce the signing of Italian Melodic Rock band DANGER ZONE! The band most recently has completed their third album entitled "Closer To Heaven". The release date is scheduled for April 15th, 2016.
At this link, you can listen to some excerpts of the album:
https://soundcloud.com/germusica/danger-zone-closer-to-heaven-pr-sampler
Please find the key information on the band below.
---
Product: Danger Zone – Closer To Heaven
Release date: April 15th, 2016
Label: Pride & Joy Music
Territory: world
PR: Diese E-Mail-Adresse ist vor Spambots geschützt! Zur Anzeige muss JavaScript eingeschaltet sein!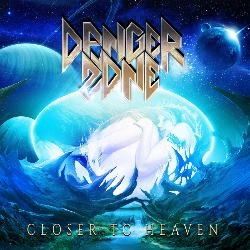 When guitarist Roberto Priori started the Italian band DANGER ZONE in the early 80s a long hard road lay ahead of them. In 1984 they released the LP "Victim Of Time".
In the spring of 1988 DANGER ZONE eventually opened up for Heavy Metal legends Saxon in Verona, Italy and following the performance promoter and manager Francesco Sanavio offered DANGER ZONE a production deal which included the plan to break into the US market. Almost a year later in May 1989 the new album "Line Of Fire" began to take shape when executive producer Stephan Galfas (Meat Loaf, Savatage, Stryper, John Waite and Saxon) got involved and his colleagues Jody Gray and Mark Cobrin, both successful with the Japanese Hard Rock outfits Loudness and EZO, took over the production duties.
Due to adverse circumstances the finished album got shelved at first, but as the years went by "Line Of Fire" reached an underground cult status when Rock magazines, fanzines and dedicated fans of the band continuously demanded its release. Finally in 2011 the "Line Of Fire" CD saw the light of day through a German label. The band already got back together in 2010.
In the year 2012, the guys released their follow-up album "Undying" and played several gigs in Italy. To promote this release, the group played several shows in Italy and some Summer Festivals.In March 2014 they released a single and a video of the E.Z.O.'s song "Fire Fire", a tribute to a legendary Japanese band of the 80's, now featuring new bass player Matteo Minghetti. While keeping playing live, the Danger Zone started to work on the compositions for a new album. The sound now turned out to be more melodic than before so they decided to add Pier Mazzini (Perfect View) and Whitesnake's Michele Luppi on keyboards.
In Summer of 2015 the Italians started the recordings with Roberto Priori and Jody Gray producing at the PriStudio in Bologna; as before the engineering duties were handled by Roberto himself. The whole album has a very positive energy and attitude. Hard Rock and AOR were mixed together and as a result, the band feels even better presented than it was never before. That's why they decided to call the album "Closer To Heaven", it marks a step towards their own identity and sound. The band is currently rehearsing with the added guitar player Danilo Faggiolino to get ready to bring this new chapter of the band on the road. Stay tuned!
Links: http://www.dangerzoneweb.com