SQUEALER will release their comeback album "Behind Closed Doors" on February 23rd, 2018 on Pride & Joy Music.
The amazing cover artwork for this release, designed by Thomas Ewerhard (Avantasia, Amon Amarth), was revealed this week: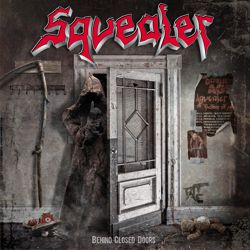 Today also is the release date of the first single & audio video for the title track of the album: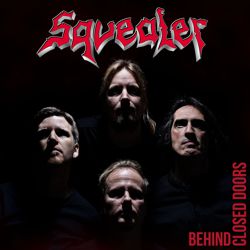 Direct video link: https://www.youtube.com/watch?v=0saG1UI6x1g&t
Single at iTunes: https://goo.gl/nWYc7w
We will provide our radio contacts with the single for airplay today; the complete album "Behind Closed Doors" will be submitted on December 10th via Haulix.
About the band:
Originally founded in the 1980's as classic Power Metal band, SQUEALER from the north of Hessia, Germany so far have had a busy band history. Today, the music by SQUEALER is a melting pot of several Metal elements which has enhanced through the years, i.e. an unique and diversified mix of Melodic Thrash Metal (which nowadays builds the foundation of each new SQUEALER song), groovy Rock stuff and, of course, the still obvious Heavy, Speed & Power Metal influences.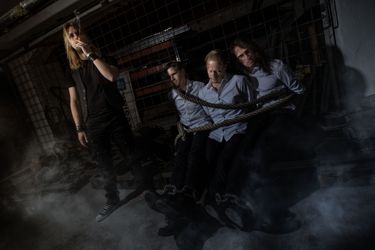 SQUEALER now consist of Lars Döring (guitars), Michael Schiel (guitars), Sebastian Werner (vocals) and Manuel Roth (bass). The band has started to perform live again in 2016 and since then played several gigs and festivals (incl. 70000 Tons Of Metal) with the new and convincing band constitution. The live shows were directly followed by the recordings for the new album Behind Closed Doors. The new record impressively proves the strength of the new SQUEALER line-up. To complete the makeover, a new, highly professional team was added for the album production. Ito Grabosch took care of the recordings while Roland Grapow (Helloween/ Masterplan) handled the mixing and Mika Jussila (Nightwish, Lordi, Him, Children Of Bodom) the mastering.
This is the first audio video from SQUEALER for the title track of their upcoming album "Behind Closed Doors" which will be released on Pride & Joy Music on February 23rd, 2018!
Buy the single here: https://goo.gl/qHgjne
Pre-order the album and get all 3 singles instantly: https://goo.gl/73v2ZJ
For more information, visit:
http://www.facebook.com/SquealerOfficial