We are happy to announce the signing of Italian Melodic Rock band DANGER ZONE! The band most recently has completed their third album entitled "Closer To Heaven". The release date is scheduled for April 15th, 2016.
At this link, you can listen to some excerpts of the album:
https://soundcloud.com/germusica/danger-zone-closer-to-heaven-pr-sampler
Please find the key information on the band below.
---
Product: Danger Zone – Closer To Heaven
Release date: April 15th, 2016
Label: Pride & Joy Music
Territory: world
PR: Diese E-Mail-Adresse ist vor Spambots geschützt! Zur Anzeige muss JavaScript eingeschaltet sein!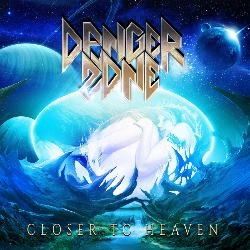 When guitarist Roberto Priori started the Italian band DANGER ZONE in the early 80s a long hard road lay ahead of them. In 1984 they released the LP "Victim Of Time".
In the spring of 1988 DANGER ZONE eventually opened up for Heavy Metal legends Saxon in Verona, Italy and following the performance promoter and manager Francesco Sanavio offered DANGER ZONE a production deal which included the plan to break into the US market. Almost a year later in May 1989 the new album "Line Of Fire" began to take shape when executive producer Stephan Galfas (Meat Loaf, Savatage, Stryper, John Waite and Saxon) got involved and his colleagues Jody Gray and Mark Cobrin, both successful with the Japanese Hard Rock outfits Loudness and EZO, took over the production duties.
Due to adverse circumstances the finished album got shelved at first, but as the years went by "Line Of Fire" reached an underground cult status when Rock magazines, fanzines and dedicated fans of the band continuously demanded its release. Finally in 2011 the "Line Of Fire" CD saw the light of day through a German label. The band already got back together in 2010.
In the year 2012, the guys released their follow-up album "Undying" and played several gigs in Italy. To promote this release, the group played several shows in Italy and some Summer Festivals.In March 2014 they released a single and a video of the E.Z.O.'s song "Fire Fire", a tribute to a legendary Japanese band of the 80's, now featuring new bass player Matteo Minghetti. While keeping playing live, the Danger Zone started to work on the compositions for a new album. The sound now turned out to be more melodic than before so they decided to add Pier Mazzini (Perfect View) and Whitesnake's Michele Luppi on keyboards.
In Summer of 2015 the Italians started the recordings with Roberto Priori and Jody Gray producing at the PriStudio in Bologna; as before the engineering duties were handled by Roberto himself. The whole album has a very positive energy and attitude. Hard Rock and AOR were mixed together and as a result, the band feels even better presented than it was never before. That's why they decided to call the album "Closer To Heaven", it marks a step towards their own identity and sound. The band is currently rehearsing with the added guitar player Danilo Faggiolino to get ready to bring this new chapter of the band on the road. Stay tuned!
Links: http://www.dangerzoneweb.com
German label PRIDE & JOY MUSIC reveals the release date for TAINTED NATION – the band's second release "On The Outside" will hit the stores on February 26th, 2016!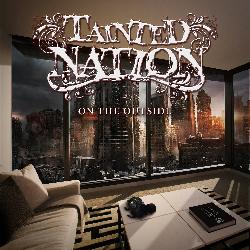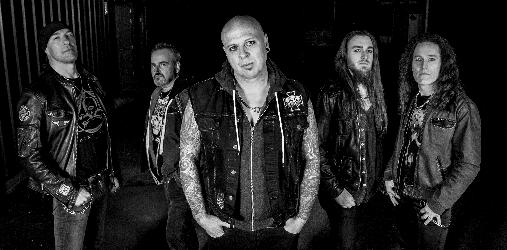 Tainted Nation comprises of five musicians who have all in their own right been involved in world tours, festivals and recordings. Boasting members and ex-members of Helloween, Firewind, King Diamond, The Poodles, Eden's Curse, Lionsheart and others. This line up has so far released an acclaimed debut title F.E.A.R, which hit like a hammer across the loins of Rock music. Possibly a slightly unexpected direction taken in this hard hitting commercial slice of music, the album has helped Tainted Nation to move forward at a rapid pace. With live appearances in the UK and Europe, including festivals and a hugely successful tour of Spain. All of these received some great reviews.
On 26.02.2016, Tainted Nation is looking forward to the release of their follow-up album entitled "On The Outside". This record was recorded in Tewkesbury, UK and Stockholm, Sweden, and produced & mixed by Pete Newdeck. Pontus Norgren of Hammerfall has co-written the tracks "Live And Die", "Karma" and "Back To Earth" and provided a couple of guest solos, Nick Workman (Vega) appears as backing vocalist on the track "On The Outside" and Issa is performing a duet with singer Pete Newdeck at "Pulling Me Under".
Line-up: Pete Newdeck (vocals), Mark Cross (drums), Pontus Egberg (bass), Ian Nash (guitars), Joel Peters (guitars)
PRIDE & JOY MUSIC is proud to announce the signing of the VIVALDI METAL PROJECT!
The VIVALDI METAL PROJECT is an all-star metal project conceived and created by keyboardist, arranger, composer and producer maestro Mistheria (Bruce Dickinson, Rob Rock, Roy Z, etc.) together with bassist, composer and co-producer Alberto Rigoni.
The aim of the project is to arrange and perform a metal version of Antonio Vivaldi's legendary Baroque masterwork "THE FOUR SEASONS".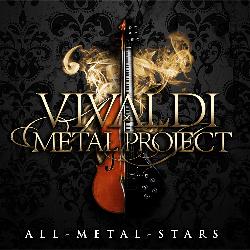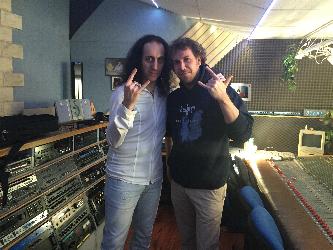 Mistheria & Alberto Rigoni
The duo already has started to work on this project in late 2013 together with a staff of arrangers (D. Docker main lyricist as well, F. Dall'O', F. Caruso, F. Lui, Gabriels, K. Kumagai, M. Mierzejewski, N. Waldo, P. Penksa, T. Varnagiris, Y. Androulakakis, Z. Koev) and since then gathered more than 70 musicians from over the world plus the ''Sinfonietta Consonus Orchestra'' and the ''Academic Choir Manolov' to take part in this mammoth project.
The recordings will soon be completed and the release is planned for late May 2016. More news on this will follow.
The cast includes performances by Rick Wakeman (YES), Mark Boals (Malmsteen / Ring of Fire), Edu Falaschi (Angra / Almah), Michael Lepond (SymphonyX), Fabio Lione (Rhapsody of Fire / Angra), Rob Rock (Impellitteri), Dani Loeble (Helloween), John Macaluso (ARK), Marco Sfogli (J. LaBrie), Andreas Passmark (Royal Hunt), Chris Caffery (Trans Siberian Orchestra / Savatage), Steve Di Giorgio (Testament), Atma Anur (T. MacAlpine, G. Howe), Tommy Denander (Radioactive / Toto), Mark Cross (Scorpions / Firewind), Sean Tibbetts (Kamelot), Mark Wood (Trans Siberian Orchestra), Roger Staffelbach (Artension), Anna Portalupi (Tarja Turunen), Milan Polak, Victor Smolski (Almanac) and many more.
Mistheria says: "It has been a big challenge for the project creators and for all the participants to re-arrange and to perform this classic masterpiece beloved by millions people all over the globe in the vein of metal music power. It took about 1.5 years to form a cast of top rock and metal singers and instrumentalists. And finally recordings now have been almost completed after a full year of working on arrangements by a strong international arrangers' team from several countries."
Please check out the first short preview here:
https://www.youtube.com/watch?v=cQhf80xryZ4
More links:
www.vivaldimetalproject.com (with a listing of the full cast)
www.facebook.com/vivaldimetalproject
www.youtube.com/user/VivaldiMetalProject
Swedish Hard Rock sensation LUGNET will release their self-titled album on our label on January 15th, 2016. Please check out the cool video clip for "It Ain't Easy" below the great front cover: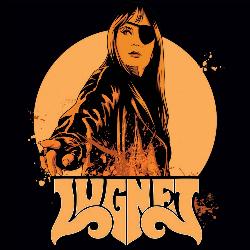 Video Clip: https://youtu.be/fJ_YaU4KYPs?list=PL2M7luJCDh3GWGlg04BscaQjOKLkaRvVV
We're happy to annouce that we've added Swedish Classic Rock band Bridge To Mars to our roster. The band's self-titled debut album is scheduled for a late February 2016 release.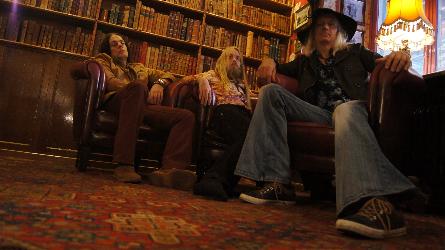 Bridge To Mars is:
JJ Marsh: Guitar/vocals
Robert Hansen Bass
Thomas Broman: Drums and cowbell
German PINK FLOYD tribute band ECHOES feat. Oliver Hartmann (Rock Meets Classic/Avantasia/Hartmann) on vocals and guitars today charted in Germany at the official German DVD sales chart at #20!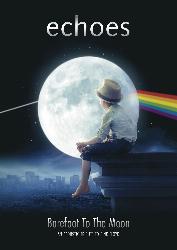 "Barefoot To The Moon" was released on 16.10.2015 on Sonic 11/Pride & Joy Music with German distribution via Edel and marks the first ever chart entry for our inhouse label PRIDE & JOY MUSIC.
Thanks to journalists and media partners who have helped to make this big success happen and especially the guys at Edel for their huge support!
Youtube trailer: https://www.youtube.com/watch?v=nI97wi4Tch4
Press quotes (in German):
"Schlicht und einfach sensationell." (Eclipsed)
"Das (die Songs) alles wird mit zusätzlichem Saxophon, mit Streichern und mehrstimmigem Chorgesang nicht nur geschmackvoll, sondern erstaunlich authentisch in Szene gesetzt, sodass man phasenweise die Herren Gilmour, Waters, Mason & Wright eigenhändig am Werk wähnt. Toll…!" (Classic Rock)
"Egal ob man sich am Ende für DVD oder CD enscheidet, "Barefoot To The Moon" gehört definitiv in jede gut sortierte FLOYD-Sammlung." (powermetal.de)
"Danke für dieses Album." (Radio Barbarossa)
"Phänomenal." (myrevelations.de)
"Ganz große Kunst." (Dream Out Loud)
"Die Band spielt groß auf." (Musik an sich)
"Die vorliegende DVD…dokumentiert eindrucksvoll einen denkwürdigen Abend und offenbart die Musik von Pink Floyd in einer Weise, wie sie bislang noch nicht zu hören war." (Medien Info)
ECHOES live:
(presented by Eclipsed & Rockantenne):
30.10.15 D-Zweibrücken, Festhalle
07.11.15 D-Battenberg, Burgberghalle
28.11.15 D-Colos-Saal, Aschaffenburg (20th Anniversary Show)
03.12.15 D-Heidelberg, Stadthalle (AC)
04.12.15 D-Landau, Universum Kinocenter (AC)
18.12.15 D-Aschaffenburg, Stadttheater (AC) - new date!
19.12.15 D-Aschaffenburg, Stadttheater (AC) - sold out

20.12.15 D-Bochum, Christuskirche (AC)
02.01.16 D-Freiburg, Konzerthaus
03.01.16 D-Reutlingen, Stadthalle
09.01.16 D-Nürnberg, LUX-Kirche (AC)
12.01.16 D-Frankfurt, Alte Oper (AC)
22.01.16 D-Osnabrück, Rosenhof
23.01.16 D-Ahaus, Logo
12.02.16 D-Karlsruhe, Substage
13.02.16 D-Soest, Stadthalle
27.02.16 D-Brunsbüttel, Elbeforum
(AC) = Acoustic shows!
Spanish female fronted Symphonic Metal band LAST DAYS OF EDEN will release their debut album on PRIDE & JOY MUSIC on November 27th, 2015!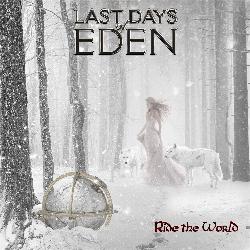 LAST DAYS OF EDEN is a female fronted symphonic metal band formed in 2012 in the Spanish Northern region of Asturias.
With epic folk influences added to their symphonic sound, they perform a melodic style that also carries Celtic and classical influences.
The band released an EP with six songs in 2014 which gained them a lot of recognition around the world and was extremely successful especially in Europe and in Japan.
During the year 2014 LAST DAYS OF EDEN played shows with U.D.O. and DEVIL'S TRAIN amongst others. After that, the Spanish six-piece entered the studio to record their first full album entitled "Ride The World" which includes 13 catchy and powerful songs plus one intro. The diverse song material delivers everything a fan of female fronted Symphonic, Gothic, Power Metal is longing for: Melodic Metal with driven guitars and tons of hooks, classical, orchestrated parts and folk elements plus some mega ballads. Other highlights are the more than 15 minute long epic "A Game Of War" and the bagpipe performance by Gustavo Rodríguez.
The group consists of members from other well known Spanish Metal bands such as Warcry, Avalanch, DarkSun or BandaNocturna.
Line-Up: Lady Ani – Vocals; Dani G. – guitar & vocals; Gustavo Rodríguez – Bagpipes, Juan Gómez – keyboards; Adrián Huelga – bass, Alberto Ardines – drums
The video for the song "Paradise" was taken from last year's EP and can be found at this link: https://www.youtube.com/watch?v=Xa6agpSzQ_g
Facebook Band Page: https://www.facebook.com/lastdaysofeden