Swedish Hard Rock sensation LUGNET will release their self-titled album on our label on January 15th, 2016. Please check out the cool video clip for "It Ain't Easy" below the great front cover: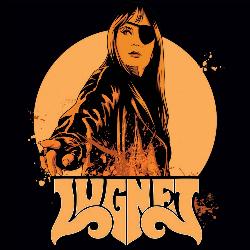 Video Clip: https://youtu.be/fJ_YaU4KYPs?list=PL2M7luJCDh3GWGlg04BscaQjOKLkaRvVV
We're happy to annouce that we've added Swedish Classic Rock band Bridge To Mars to our roster. The band's self-titled debut album is scheduled for a late February 2016 release.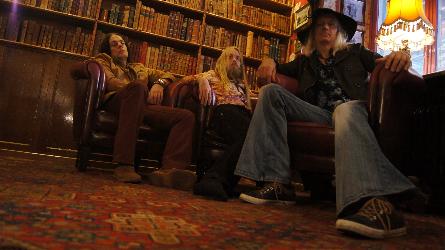 Bridge To Mars is:
JJ Marsh: Guitar/vocals
Robert Hansen Bass
Thomas Broman: Drums and cowbell
German PINK FLOYD tribute band ECHOES feat. Oliver Hartmann (Rock Meets Classic/Avantasia/Hartmann) on vocals and guitars today charted in Germany at the official German DVD sales chart at #20!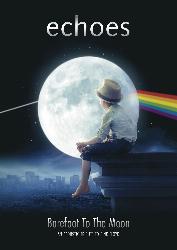 "Barefoot To The Moon" was released on 16.10.2015 on Sonic 11/Pride & Joy Music with German distribution via Edel and marks the first ever chart entry for our inhouse label PRIDE & JOY MUSIC.
Thanks to journalists and media partners who have helped to make this big success happen and especially the guys at Edel for their huge support!
Youtube trailer: https://www.youtube.com/watch?v=nI97wi4Tch4
Press quotes (in German):
"Schlicht und einfach sensationell." (Eclipsed)
"Das (die Songs) alles wird mit zusätzlichem Saxophon, mit Streichern und mehrstimmigem Chorgesang nicht nur geschmackvoll, sondern erstaunlich authentisch in Szene gesetzt, sodass man phasenweise die Herren Gilmour, Waters, Mason & Wright eigenhändig am Werk wähnt. Toll…!" (Classic Rock)
"Egal ob man sich am Ende für DVD oder CD enscheidet, "Barefoot To The Moon" gehört definitiv in jede gut sortierte FLOYD-Sammlung." (powermetal.de)
"Danke für dieses Album." (Radio Barbarossa)
"Phänomenal." (myrevelations.de)
"Ganz große Kunst." (Dream Out Loud)
"Die Band spielt groß auf." (Musik an sich)
"Die vorliegende DVD…dokumentiert eindrucksvoll einen denkwürdigen Abend und offenbart die Musik von Pink Floyd in einer Weise, wie sie bislang noch nicht zu hören war." (Medien Info)
ECHOES live:
(presented by Eclipsed & Rockantenne):
30.10.15 D-Zweibrücken, Festhalle
07.11.15 D-Battenberg, Burgberghalle
28.11.15 D-Colos-Saal, Aschaffenburg (20th Anniversary Show)
03.12.15 D-Heidelberg, Stadthalle (AC)
04.12.15 D-Landau, Universum Kinocenter (AC)
18.12.15 D-Aschaffenburg, Stadttheater (AC) - new date!
19.12.15 D-Aschaffenburg, Stadttheater (AC) - sold out

20.12.15 D-Bochum, Christuskirche (AC)
02.01.16 D-Freiburg, Konzerthaus
03.01.16 D-Reutlingen, Stadthalle
09.01.16 D-Nürnberg, LUX-Kirche (AC)
12.01.16 D-Frankfurt, Alte Oper (AC)
22.01.16 D-Osnabrück, Rosenhof
23.01.16 D-Ahaus, Logo
12.02.16 D-Karlsruhe, Substage
13.02.16 D-Soest, Stadthalle
27.02.16 D-Brunsbüttel, Elbeforum
(AC) = Acoustic shows!
Spanish female fronted Symphonic Metal band LAST DAYS OF EDEN will release their debut album on PRIDE & JOY MUSIC on November 27th, 2015!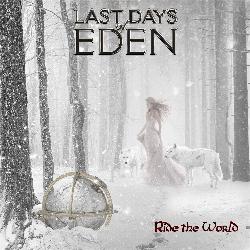 LAST DAYS OF EDEN is a female fronted symphonic metal band formed in 2012 in the Spanish Northern region of Asturias.
With epic folk influences added to their symphonic sound, they perform a melodic style that also carries Celtic and classical influences.
The band released an EP with six songs in 2014 which gained them a lot of recognition around the world and was extremely successful especially in Europe and in Japan.
During the year 2014 LAST DAYS OF EDEN played shows with U.D.O. and DEVIL'S TRAIN amongst others. After that, the Spanish six-piece entered the studio to record their first full album entitled "Ride The World" which includes 13 catchy and powerful songs plus one intro. The diverse song material delivers everything a fan of female fronted Symphonic, Gothic, Power Metal is longing for: Melodic Metal with driven guitars and tons of hooks, classical, orchestrated parts and folk elements plus some mega ballads. Other highlights are the more than 15 minute long epic "A Game Of War" and the bagpipe performance by Gustavo Rodríguez.
The group consists of members from other well known Spanish Metal bands such as Warcry, Avalanch, DarkSun or BandaNocturna.
Line-Up: Lady Ani – Vocals; Dani G. – guitar & vocals; Gustavo Rodríguez – Bagpipes, Juan Gómez – keyboards; Adrián Huelga – bass, Alberto Ardines – drums
The video for the song "Paradise" was taken from last year's EP and can be found at this link: https://www.youtube.com/watch?v=Xa6agpSzQ_g
Facebook Band Page: https://www.facebook.com/lastdaysofeden
Hanny Mohamed and John Cavaliere from BLACK MAJESTY will perform an acoustic instore show at Hamburg's Remedy Records shop on Sept. 4th, 2015 at 17.30 CET. The performance will be followed by a signing session.
All details about the event can be found here: https://www.facebook.com/events/769819323140130/
Pride & Joy Music will release the new album from American Progressive Metal heroes PSYCO DRAMA on October 30th, 2015! The CD is entitled "From Ashes To Wings".
In co-operation with Sonic11, Pride & Joy Music will distribute the upcoming live CD and live DVD from Germany's finest Pink Floyd Tribute band: ECHOES. The CD and DVD will be called "Barefoot To The Moon".The release date will be: 16.10.2015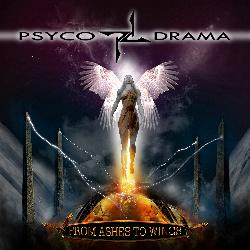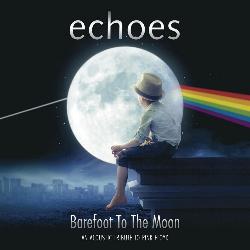 More information on both releases will follow shortly!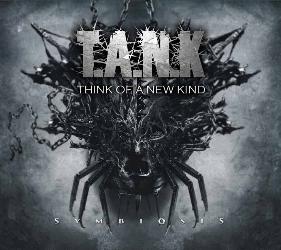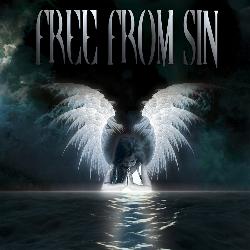 25.09. T.A.N.K - Symbiosis (CD, G-A-S only)
25.09. Free From Sin - s/t (CD)
25.09. Sebastien - Dark Chambers Of Déjà-Vu (CD & download)
04.09. The Summit - Higher Ground (CD digi-pack & download)
04.09. Black Majesty - Cross Of Thorns (CD & download)