SEBASTIEN signed a deal with PRIDE AND JOY MUSIC!!! The upcoming new album, "DARK CHAMBERS OF DÉJÀ VU", is going to be released and distributed worldwide via EDEL in late Summer 2015!!!! Get ready for some amazing album details!!!!!!! THE TIME HAS COME...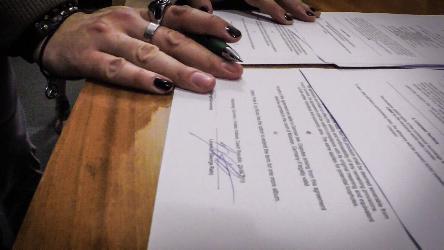 We're happy announce the signing of three more new bands for our in-house label PRIDE & JOY MUSIC.
Scheduled for a release in July 2015 is the new album "Higher Ground" by Swedish 70's Classic Rock band THE SUMMIT which features members from 220 Volt, Marmelade Souls and Easy Action in the line-up.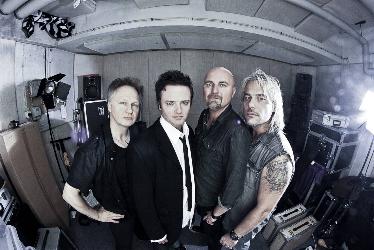 An unexpected clash of elements, several years in the making but assembled in just a short couple of months. In October of 2011 Björn Höglund (drummer of EASY ACTION and HOVEN DROVEN) made the call to Mats Karlsson (220 VOLT) and explained what he had in mind. For him, this is a dream team consisting of Mats, singer and childhood friend Michael Klemmé (MARMALADE SOULS) and bass player Lars Ericsson.
More information about THE SUMMIT and some music to listen to can be found here: www.jointhesummit.com
+++++
Australia's Finest Power Metal band BLACK MAJESTY returns with their 6th studio album "Cross Of Thorns". The record was mixed by Roland Grapow (Masterplan) and will be scheduled for a late July 2015 release.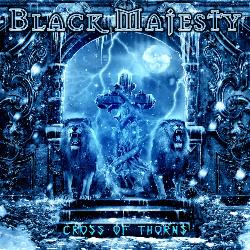 BLACK MAJESTY have already played and received great reviews after performing at some of the world's biggest heavy metal festivals including – Wacken Open Air Germany, Masters of Rock Czech Republic, Metal Universe Slovakia, Screamfest Australia
The current line-up of BLACK MAJESTY is: John Cavaliere – vocals, Stevie Janevski – guitars, Hanny Mohamed – guitars & keyboards, Evan Harris – bass, Ben Wignall – drums
https://www.facebook.com/BlackMajestyOfficial
++++
PSYCO DRAMA, one of the US' finest Power/ Progressive Metal bands of the 90's, return with "Ashes to Wings", continuing the melodic power/progressive metal sound that brought them worldwide acclaim. Formed in Colorado Springs in 1990, PSYCO DRAMA established themselves as a musical force to be reckoned with on their debut album, The Illusion (1996).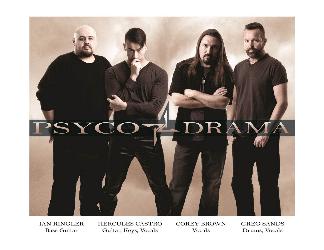 With Corey Brown (vocals) and Hercules Castro (guitar) being the main writing team behind PSYCO DRAMA, the band is considering "Ashes to Wings" to be the rightful follow-up to "The Illusion." Joining Corey and Hercules on this musical rebirth is bassist Ian Ringler, a member of PSYCO DRAMA during their previous incarnation (as well as Corey's band mate in MAGNITUDE 9), and drummer Greg Sands.
The album will be scheduled for a release on Pride & Joy Music for August 2015.
https://www.facebook.com/psycodramaband
Pride & Joy Music is distributed by Edel in Europe. For more information about the bands or the label Pride & Joy Music, please e-mail us.
Former JADED HEART vocalist MICHAEL BORMANN will distribute his new solo album "Closer" via Pride & Joy Music/Edel in Germany, Austria & Switzerland. The release date is set for May 22nd, 2015! Here comes a preview on the cover artwork: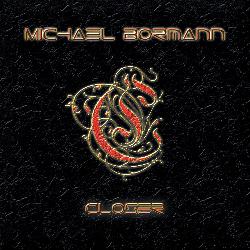 PRIDE & JOY MUSIC is a new rock, blues & metal label based in Ascheberg, Germany. Founded in early 2015 by Birgitt Schwanke, owner of the established PR agency GerMusica, former owner of Rock It! magazine and co-owner of the Yesterrock label.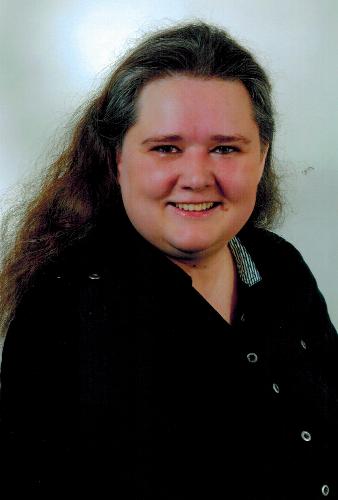 The physical distribution for PRIDE & JOY MUSIC will be handled by one of Germany's biggest independent distributors EDEL. KONTOR NEW MEDIA will be responsible for the digital sales.
Supplementary to the wide-ranged services of the in the year 2002 established PR agency, the new venture now offers selected bands the chance to place their products world-wide into the shops through a distribution deal. In addition to the PR work of the agency, there will be limited slots available for bands of the aforementioned genres for licensing and distribution deals as part of an innovative, product orientated, individual and band-friendly all-in service.
The label management for all PRIDE & JOY releases will be taken care of by one of the three staff members of the agency – always in close collaboration with the band manager or a band member of the band.
For further information, please contact: Birgitt Schwanke via phone at +49 2593 – 929695 or Diese E-Mail-Adresse ist vor Spambots geschützt! Zur Anzeige muss JavaScript eingeschaltet sein!