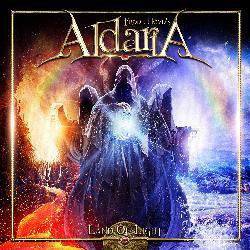 product: Aldaria - Land Of Light
release date: 24.03.2017
territory: world
format: CD & download
"Land Of Light" is the highly anticipated debut release by the new all-star metal opera ALDARIA! The album contains 11 epic tracks in the vein of old Helloween & Avantasia, with fast-paced hymns to beautiful ballads.
The band is masterminded by guitarist Frode Hovd from the Norwegian metal group MEMORIZED DREAMS who was joined by a host of world known guests from the metal community including Fabio Lione (Rhapsody Of Fire, voc), Todd Michael Hall (Riot V, voc), Rick Altzi (Masterplan, voc), Mathias Blad (Falconer, voc), Jonas Heidgert (Dragonland, voc), Jimmy Hedlund (Falconer, guit.), Roland Grapow (Masterplan, guit.), Mike LePond, (Symphony X, bass), Uli Kusch (ex Helloween, dr.), Peter Danielsen (Darkest Sins, synths) and Mistheria (Vivaldi Metal Project, keys). The album has been in production for over two years.
Produced and fully written by Hovd himself, this concept album was mixed by Roland Grapow (Masterplan) at Grapow Studios and mastered by Jacob Hansen (Primal Fear, Volbeat, Doro etc) at Hansen Studios. Artwork by Stan W. Decker (Jorn, Serious Black…).
The full cast of musicians performing on this release and an essay about the lyrical concept is found on www.aldariaband.com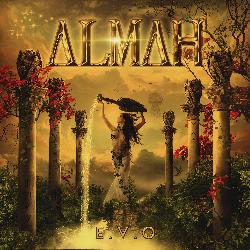 product: AlmaH- E.V.O
release date: 23.09.2016
release territory: Europe
format: CD
ALMAH, led by former Angra singer Edu Falaschi, since the very beginning has been in the focus of the metal head's attention world-wide as one of the most significant representatives on the Brazilian rock/metal stage. Edu Falaschi, Almah's leader, composer and singer, has sold more than one million albums in his 25 year spinning career.
ALMAH went on a lot of national and international tours and performed at some of the most important events in the world, like the world famous Rock In Rio Festival 2013. In the same year the band played an European co-headlining tour performing 18 shows in Italy, Spain, Germany, France and many more countries. In 2015 the Brazilians took part in ProgPower Festival in the USA and many others important festivals and shows around the globe; more than 100 shows during the band's history in total.
Since their founding in 2006, the band already has released four full-length albums world-wide ('Almah', 'Fragile Equality', 'Motion' and 'Unfold'). E.V.O is the 5th release in their career.This is a conceptual album which is based on the evolution of the people's mind and soul during the new age that the world is about to live in - called Age Of Aquarius. The author, Edu Falaschi, visited different subjects that are connected with the main concept, creating a very positive lyric and album atmosphere.
Musically, E.V.O brings a fresh and powerful album, with the modern and heavy Almah touch but also a direct connection to the Angra album "Rebirth". Angra's album (The first Angra's album with Edu's voice). In E.V.O the vocal lines are very powerful, classical and it has a higher pitch comparing with the previous Almah releases. It's very melodic, clean and more into the bel canto style. Like the old times of Edu Falaschi's vocals.The compositions are a pleasant travel between Modern Power Metal, Contemporary Rock and Prog Metal.
The artwork shows all elements which represent the main concept - especially the woman in the center who visualizes the Aquarius constellation, and also brings - for the first time - the band's logo in a golden color and a very bright and shiny yellow cover, that fits perfectly with the positive vibration of the record.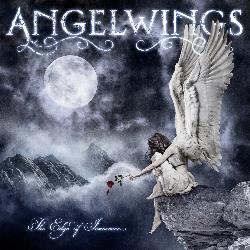 product: Angelwings - The Edge Of Innocence
release date: 23.06.2017
format: CD
release territory: world
ANGELWINGS were born in April 2013 out of a group of experienced musicians that had been in the Gibraltar local music scene for some time and who had played in different bands a wide variety of musical genres.
Initially, to get together as a band it was decided to perform a number of covers from Finnish symphonic metal sensation Nightwish. Soon it became clear to all that original music would have a very considerable element of orchestration. Thus, ANGELWINGS became the first symphonic metal band from Gibraltar.
It is in October 2014 when the band starts to write their original material.
The first (demo) track titled "Wonderland" was posted on YouTube in January 2015 and attracted attention from local media and internationally on social media. Two more demos have followed since, "Memories" and "Forbidden Love". These have enjoyed wide acceptance and support, and have increased the band's exposure. These tracks have had air time on radio stations in Argentina, Spain and the UK. "The Fallen" and "Lilith" also premiered in Argentina.
In June 2015 ANGELWINGS supported Heavy metal legends Saxon at the "Hard n Heavy" festival in Gibraltar. In September 2015 they performed at the Gibraltar Music Festival where Kings of Leon and Duran Duran were headliners.
These ANGELWINGS tracks have been on air by genre specialized radio stations throughout Europe, North and South America and elsewhere.
After numerous offers from record labels from around the world, the group signed with Pride & Joy Music from Germany. The debut album titled "The Edge of Innocence" was recorded at Angelwings Studios in Gibraltar and produced by ANGELWINGS. Album cover concept idea Darren Fa; graphic designer Thomas Ewerhard; band logo design Paul P Cano.
ANGELWINGS will release its debut album "The Edge Of Innocence" on June 23rd 2017.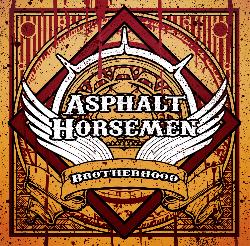 product: Asphalt Horsemen - Brotherhood
release date: 13.01.2017
release territory: world (without Hungary)
format: CD
Asphalt Horsemen was formed by well-known musicians in Hungary in 2010. First they led into jams of songs of bands like Lynyrd Skynyrd, Black Stone Cherry, Pride & Glory. Soon came up their own ideas of songs which were working out and tested at smaller gigs. The audience reaction was splendid as they felt heavy-load beating of Southern Rock on their skin.
The genre what AH plays fills a gap in the rock music-scale in Hungary, it's not really found this style among local bands.
In march 2014 their debut album was released which received positive feedbacks from both national and international audiences. The album was nominated as the "best newcomer of the year 2014" by the Hungarian Recording Industry Association – Hungarian Group of IFPI.
After several tours, shows in Hungary, Finland, Italy, Czech Republic, Slovakia and Romania they recorded the second album – Brotherhood – to be released on January 13th, 2017 all over the world. Asphalt Horsemen consists of István Bencsik (drums, backing vocals), Károly Lőrincz (lead vocals, guitars, tambourine), Géza Matyasovszki (guitars, backing vocals), Balázs Megyesi (bass).