PRIDE & JOY MUSIC is happy to announce the signing of ADRIAN BENEGAS! The artist's debut album "The Revenant" will be released on November 15th, 2019 and features the incredible singers Ralf Scheepers (Primal Fear), Herbie Langhans (Radiant/ Avantasia), Zuberoa Aznarez (Diabulus In Musica/ Tragul) and Henning Basse (Firewind, MaYan) in the line-up.
Moredeatiled information about this release is found below. The first single "Servants Of The Death" will be released in advance on September 27th, 2019. The PR for this release will start at the end of this month!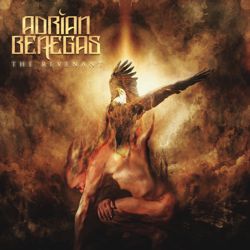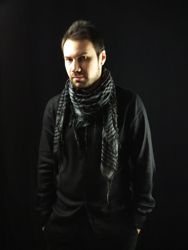 Adrian Benegas, composer, keyboardist and entrepreneur, was born in March 1, 1989 in Asuncion, Paraguay. Mostly known for being the founder of the international metal project TRAGUL. He started his career into music when he created his first metal project called Pergana back in 2008 which released two EP's. In 2015, he founded Abracadabra, a symphonic metal project featuring Emilie Ragni (Luca Turilli) on vocals. Abracadabra released two EPs, "Forbidden Magic" (2015) and "Samhain Night" (2016).
A year after, Adrian founded Tragul and stepped into the professional scene hiring some great artists to collaborate with him such as Alex Holzwarth, Oliver Holzwarth (Blind Guardian), Steve Conley, Zuberoa Aznarez and Sander Zoer. Tragul is musically an innovative band, exploring new non-traditional worlds when it comes to getting their music heard. Tragul's releases come in a unique "song-by-song" format and even with its brief musical path, the band is recognized for its potential. Since June 2017, the band has released 8 singles, widely acclaimed by critics
In 2019 and parallel to Tragul, Adrian started the production of his most ambitious project: a debut album, writing all the lyrics, concept and all music by himself. The album also includes the participation of Ralf Scheepers (Primal Fear), Herbie Langhans Avantasia, Henning Basse (Firewind), Zuberoa Aznarez (Diabulus in Musica, Tragul) together with a base line up from Paraguay that includes Sebastian Ramirez (d) and Diego Bogarín (g, Tragul).
One very important feature of the Paraguayan's debut album is that it's a conceptual one with a profound meaning, about the tale of an unredeemed soul's journey from the depths of its own hell to the edge of inner paradise, seeking self-realization. You can say this album gives an insight into the human journey itself, the ups and downs, finally finding the light at the end of the tunnel.
"The Revenant" was produced by Adrian Benegas, and mixed and mastered by Jacob Hansen, except for track 1, "Servants Of The Death" which was mixed by Alberto Bravin and mastered by Maor Appelbaum. Artwork by Carlos Fides @ Artside Studio.
Track list: 1. Servants Of The Death, 2. Cadavria, 3. Face To Face, 4. The Enemy Within, 5. Inferno, 6. A Change Of Heart, 7. Carrier Of The Sunlight, 8. The Light Of My Dreams, 9. The Revenant
Line-up: Ralf Scheepers – vocals (track 1); Henning Basse – vocals (tracks 2, 3, 5), Zuberoa Aznárez – vocals (tracks 2, 3, 5), Herbie Langhans – vocals (tracks 3, 4, 6, 7, 8, 9), Adrian Benegas – keyboards, composer, Diego Bogarín – guitars & bass, Seba Ramirez - drums, Alex Holzwarth – drums (track 5)