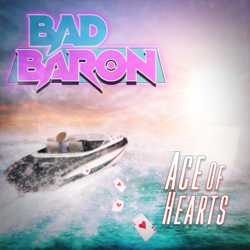 product: Bad Baron - Ace Of Hearts
release date: 26.08.2022
formats: CD & digital
territory: world
You might be tempted to assume that you've come across yet another Scandinavian sleaze rock band, following a path well-trodden over the past few years by bands like Crashdïet, Santa Cruz and Reckless Love. But you'd be wrong. Bad Baron, hailing from the metal mecca of Finland, do things a little differently.
From their breakout debut 'Sweet Talker,' that hit the airwaves of national station Radio Rock in February 2021, to their latest ballad 'Lost In The Night,' Bad Baron have proved again and again that they can take all the best parts from the golden age of rock music, wrap them up in an exhilarating hook filled package, and fearlessly cast it out into a world that never truly stopped loving yesteryear's rock titans.
Leading the band on vocals and bass is 2020 Voice of Finland contestant Lauri Huovinen, who cut his teeth playing in bands in the wintry northern city of Oulu. Guitarist Tommy Widdow and British keyboardist Alex Kron bring the pulsating riffs, vintage synths, and facemelting solos, while Sammy South keeps the beat with the (very) occasional drum solo. 'I'm a massive fan of the AOR and glam metal that came out of the 80s,' says Lauri 'Whitesnake, Journey, Mötley Crüe and so on, so it was amazing to find people who want to keep that flame burning in a time where rock musicians have to try harder than ever to cut through.'
With big looks, even bigger hooks, and more gratuitous key changes than you ever thought possible, Bad Baron set the bar just a little bit higher.
product: Lugnet - Tales From The Great Beyond
release date: 26.08.2022
formats: CD, LP & digital
territory: world-JP
There's no escaping the motherlode - that eternal continuum of high drama and overheated ampstacks fit to raise the pulse and revivify the spirits. It's merely an unmistakable band chemistry that transforms base hard rock into gemstones, and this process is an increasingly rare phenomenon in the here and now. Luckily for Stockholm's alchemists LUGNET, they are one of the few.
Here in these steamrollering grooves and strident anthems is just the kind of swagger and bravado on which rock built its foundations in the '70s, yet without any of the cliches or the bloated self-importance. The roots of LUGNET may be visible to see, and the primal stomp of early Deep Purple, the apocalyptic sermonising of Black Sabbath and the cinematic majesty of Rainbow can easily be detected in the almighty sturm-und-drang. Yet this sound is delivered with charisma and maverick energy that effortlessly summons fresh vibrant life to a classic form.
The spark that lit LUGNET originates in 2009, when Fredrik Jansson-Punkka (also drummer of Angel Witch, and whose storied history includes stints in Witchcraft, Abramis Brama and Count Raven) met bassist Lennart 'Z' Zethzon at Sweden Rock Festival and the two first discussed getting together to jam. Three years later this finally came to fruition and guitarists Bonden Jansson and Mackan Holten joined the fray, alongside vocalist Roger Solander. An original plan to play '70s blues-rock with Swedish lyrics was ultimately warped and transformed into the monumental attack of 2016's self-titled debut proper on Pride & Joy Music.
The road to 'Nightwalker' saw changes afoot in the band, as Solander was replaced by the soulful pipes of Johan Fahlberg, who matches the swashbuckling charm of the Dio/Coverdale tradition with flourishes and personality all his own, whilst Bonden Jansson made way for wunderkind new guitarist Matti Norlin. This was a quantum leap on from the debut, replete with fiery interplay and incisive songwriting, from the slow Zeppelin-esque catharsis of 'Death Laughs At You' to the monstrous 'Stargazer'-esque grandeur of the mellotron-assisted finale 'Kill Us All'.
The aftermath saw Lugnet traverse from strength to strength, a notable highlight being packing out their tent at Sweden Rock Festival in 2018 even whilst a certain Birmingham-birthed Prince Of Darkness himself occupied the main stage across the field. Michael Linder (formerly of Troubled Horse) soon replaced Mackan Holten, and this line-up has subsequently amassed enough material for two albums, with all members throwing their hat into the ring songwriting-wise.
One of these 'Tales From The Great Beyond' has already been recorded at SolnaSound Recording with the dream-team of Simon Johansson (Wolf/ Soilwork) and Mike Wead (King Diamond/ Mercyful Fate) at the helm / mixed by Marcus Jidell (Avatarium/ Candlemass). Just like for the debut album, the front cover artwork was designed by Vance Kelly.
Whatever the future holds for Lugnet, only a fool would bet on the result not being a spectacular explosion of righteousness. This machine is firing on all cylinders, and rockers of all persuasions would be well advised to get on board or get out of the way.
"Tales From The Great Beyond" will be released on CD, LP and digitally on August 26th, 2022 via Pride & Joy Music.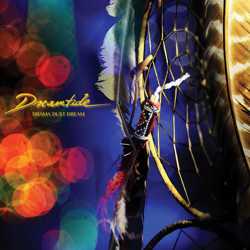 product: Dreamtide - Drama Dust Dream
release date: 22.07.2022
formats: CD & digital
Dreamtide is a German band formed in Hannover in 2000 by long time Fair Warning guitarist, songwriter and maid of all work Helge Engelke.
From 2000 to 2006 Dreamtide consisted of singer Olaf Senkbeil (ex Jacks Hammer and countless recordings from pop to German metal bands like Helloween and Blind Guardian), CC Behrens (original drummer of Fair Warning and Silent Circle), Torsten Luederwaldt (keys, known for studio and live work alike with Fair Warning and many more) and Ole Hempelmann (ex Thunderhead, currently Running Wild) on bass. This line-up recorded "Here Comes The Flood" in 2000/2001 and "Dreams For The Daring" in 2005. In 2007 bass responsibilities were shifted from Ole to Francis Buchholz (ex Scorpions). The same year saw the recordings for "Dream and Deliver" which was released in 2008.
Credited with "best album in a decade", "newcomer of the year", "songwriter of the year" "memorable and solid songs", "excellent crunchy, guitar playing, catchy choruses and vibrant production", "ueber records", "It won't get much better than this", " top notch" etc. the band obviously gained some appreciation from fans as well as critics.
The current line-up includes long time members Senkbeil, Luederwaldt and Engelke alongside newbies Lars Lehmann (known from works with UFO to Uli Roth, everything in between and beyond) plus drummer Horst Guntram Schlag (who somehow managed to lead a hidden life up to now).
"Drama Dust Dream", the fourth studio album, to be released on July 22nd, 2022 is a 12 track effort of nothing less than saving rock music's hide from programmed instruments, careless production, micro genres, quantised beats and oblivion.
Dreamtide's goal did not change over the years. Music committed to songs in a tradition of rock music which has its roots in the early seventies or late sixties.The bands and records Helge was part of, among others Zeno and Fair Warning, helped shaping what became commonly known as "melodic rock" throughout the 80s and 90s. For a very short period of time that was an appropriate name, but it soon became a term often misused for cheesy, shallow, candy sweet crap and musical mischief. In contemporary politics you'd say: "We dissociate ourselves unambiguously from these actions." Or in less complicated words: Dreamtide are here to set things straight, you get the real McCoy, which in German is the real Jacob, curious what that will be in Japanese.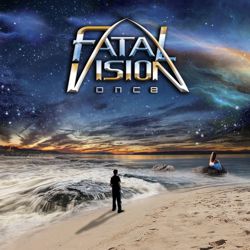 product: Fatal Vision - Once
release date: 22.07.2022
formats: CD & digital
territory: world
Fatal Vision may be a new name in the rock scene today, however the band was born back when hard rock ruled MTV and every arena from coast to coast. Hailing from Ottawa, Canada, Simon Marwood and fellow founding members Chris Hirsekorn and Howie Manderson combined their love for bands like Asia, Journey, Europe, Survivor and Van Halen to bring a refreshing sound to melodic rock. But life can bring unexpected changes, and Fatal Vision was put into park.
Fast forward to 2019, and Marwood received an unexpected birthday gift to record at a local studio. Instead of following the well-trodden path of recording a cover song, he dusted off his numerous notebooks of songs from decades past. With the blessing of the original members, these sessions saw the Fatal Vision machine roar suddenly back to life. With exceptional band members Andrew Burns (bass), a veteran who specializes in the sub-frequencies; Juan Miguel Gomez Montant (guitars), a producer, audio engineer and guitarist for numerous award-winning bands; Scottie Irving (keyboards) a composer of theatre, jazz, pop, and rock acts; and Alex Wickham (drums), a performer at numerous festivals with a lengthy list of A-list studio clients, Fatal Vision is a band with both the skills and the knowledge to realize a powerful musical vision.
The debut single, "Turn Around", has recently charted globally; #10 on the UK and New Zealand iTunes Rock Charts, #88 in New Zealand and #89 on the UK overall charts, #63 on the US iTunes Rock Chart, and #40 on the Spotify Local Pulse: Manchester chart. Turn Around has also surpassed 100,000 streams on Spotify. The hits keep coming with standout tracks like "Heartbreaker," "Open Your Eyes," "Against the Wall" and "Time Keeps Slipping Away," the influence of melodic rock royalty shining through with every hook and stadium-size chorus. The debut album features contributions from hard rock heavyweights including Lenny Castro (Toto), Alessandro Del Vecchio (Hardline, Sunstorm), Mark Holden (Boulevard), JK Northrup (King Kobra, XYZ), Marc Lafrance (Loverboy, Mötley Crüe), Paul Laine (Danger Danger, The Defiants) and Jeff Scott Soto (Journey, Talisman, Trans-Siberian Orchestra), with production assistance from Del Vecchio, Northrup and Ron Nevison (Bad English, Europe, Heart, KISS, Led Zeppelin, Survivor).
Over 30 years after its inception, the band brings back the epic style of music that has withstood every trend thrown in its path, while incorporating modern production techniques to provide a fresh sound. The band is ready to once again fire up its engines, giving audiences a taste of what was once standard: great songs, catchy choruses, virtuoso musicianship, a wall of backing vocals, captivating videos, and a live band that sets the tone for what has been missing in music for so long.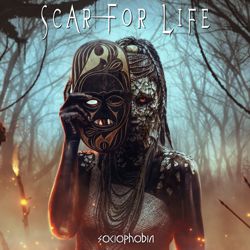 product: Scar For Life - Sociophobia
release date: 22.07.2022
formats: CD & digital
territory: world
SCAR FOR LIFE is back with their 5th album SOCIOPHOBIA, bearing 12 new tracks and some additions to Alex Santos' and Rob Mancini's past adventure, the 2014 album "World's Entwined".
Joining the line-up for the new album to reinforce SCAR FOR LIFE's ambitions are Marc Lynn (GOTTHARD) on bass, and guest musicians Tobbe Jonsson (THE LIGHTBRINGER OF SWEDEN) on drums and Darrel Treece-Birch (TEN) on keyboards.
After an almost six years break, the time was given to work on SOCIOPHOBIA reflecting the controversy of the actual world situation in their energy, songs and especially in their lyrics.

SO FAR:
Guitarist Alexandre Santos founded the Portuguese heavy rock band SCAR FOR LIFE in 2008. Creating songs from the most vitriolic, groovy assaults to soft acoustic pieces, and with a penchant for memorable hooks and vocal melodies, SCAR FOR LIFE embraced all the influences that make it emotional and powerful.
The debut album, "Scar For Life", was released in July 2008, recorded at Ultra SoundSystem studio facilities, with Daniel Cardoso (Anathema) as mixer and drummer. The reception for the debut album was very positive, called passionate and 'honest [with] a clear vision of their sound and identity' (Metal Invader) and filled with 'ace musicianship, and infectious energy' (Metal Imperium).
"It All Fades Away" recorded in May 2010 was the band's second release and the media reaction surpassed the first album. Considered Album of the Year by Brazilian Collector's Room webzine, one of the top ten Portuguese metal albums of the year by several webzines and 'deserving of any praise they get because their music speaks for itself' by My Global Mind.
The third "3 Minute Silence" was by far the most ambitious work to date. It was released in September 2012 and was exploring a heavier and more melodic side, the album features guests such as violinist Anne Vitorino d'Almeida, Finnish singer Kari Vahakuopus (Catamenia) and British keyboardist Ged Ryland.
2014 was one of some major changes in the line-up. Singer Rob Mancini (BONEYARD DOG) and Teen Asty (guitar, bass) joined the band to record the new album titled "Worlds Entwined". The epic work, mixed by Swedish producer Martin Kronlund, featured special guests such as Vinny Appice (Black Sabbath/Dio), Mikael Carlsson and Neil Fraser
product: She Bites - Super Hero
release date: 22.07.2022
format: CD & digital
territory: world
SHE BITES, the German Rock sensation, who released its debut "Joyride" in the year 2020, now returns with the sophomore melodious and rocking release "Super Hero"!
Lars König (g, LIONCAGE, ex SKYLINE) wrote 12 new songs and arranged them together with Carsten Kohl (dr. THREE WISHES). For "Super Hero", SHE BITES was joined by Hamburg based new singer Marion Welch who shines with her soulful but nevertheless rocky voice. Welch in the past has worked with rock heavy-weights such as Bobby Kimball (ex TOTO) and Bill Champlin (CHICAGO) amongst others and is the perfect fit for SHE BITES' sound of today!
The album "Super Hero" features Carsten Kohl on drums and Arvid Lucas (LIONCAGE) on bass guitar. The band filmed a video for the opening track "Eye Of The Storm" which impressively showcases the group's live presence. Dan Reed of DAN REED NETWORK supplied some stellar vocals for the duet on the ballad "True Love".
SHE BITES with "Super Hero" offers the right Summer soundtrack album for any fan of Journey, Survivor and FM – 12 songs with big choirs, lots of guitars and pounding drums!
To be released on Pride & Joy Music on July 22nd, 2022!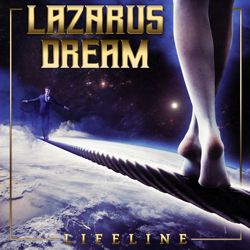 product: Lazarus Dream - Lifeline
release date: 17.06.2022
formats: CD & digitally
territory: world-wide
LAZARUS DREAM, the German Melodic Hard Rock duo consisting of singer Carsten "Lizard" Schulz (Domain, Evidence One, Devoid) and guitarist Markus Pfeffer (Barnabas Sky, Winterland) returns with the sophomore release "Lifeline". Just like its predecessor, this release is a feast for any fan of the genre and of groovy riffs, bombastic choirs and catchy melodies!
The release opens with the six minute long epic "Dead End Symphony" which features none other than Derek Sherinian (Dream Theater, Black Country Communion, Sons Of Apollo, Billy Idol) on hammond, Moog & synths. Throughout the album, the influences from groups such as Dokken, Winger, Tyketto, Queensryche become obvious. In addition to this, LAZARUS DREAM also stands for pounding bass lines and modern synths. Carsten Schulz contributes to the sound with his unique, distinctive voice and bombastic choir arrangements.
The other guest musicians on the album are Markus Kullmann (Sinner, Glenn Hughes, Voodoo Circle) as well as the percussionists Andy Lübbert and Thomas Rieder. Jorris Guilbaud (Devoid/ Heart Line, keys) is heard on synths on the track "Overdose Of Paradise". Keyboard player Thomas Nitschke appears on the songs "Freedoom" and "Your Voice Inside My Head".
The CD version of "Lifeline" includes the track "Surrounded By Strangers" and a cover of the 80's classic tune "I Engineer" (originally recorded by Animotion) as bonus material; the digital version includes the bonus track "Once Upon A Time".
Stan W. Decker (RAGE, BLUE ÖYSTER CULT, MASTERPLAN) contributed the artwork for "Lifeline" and Rolf Munkes (CREMATORY, Empire Studios) took care of the mastering.