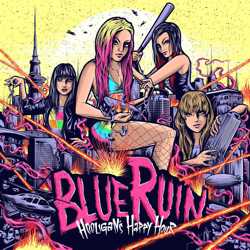 product: Blue Ruin - Hooligans Happy Hour
release date: 25.11.2022
formats: CD & digital
territory: world
Blue Ruin is Charlotte Tybalt, Anna Monteith, Elettra Pizzale and Louisa Maria. Inspired by all things creepy and fun, Blue Ruin brings a captivating and colorful sound, reminiscent of the punk rock and pop punk genre.
With fast paced riffs and mesmerising stage performances - Blue Ruin sets audiences on fire.
Initially founded out of New Zealand in 2015, Blue Ruin embodies the down to earth culture of New Zealand's people, exuding a sense of effortless, carefree fun.
Having completed several tours throughout New Zealand, Europe and the UK, Blue Ruin has their sights focused on further dominating the punk rock scene. With the release of their debut album, Hooligans Happy Hour, fans can expect songs reflective of Blue Ruin's playfully dark sound, with more face melting guitar solos, moody baselines, heart pumping drum beats and gritty vocals than ever before.
Having garnered much success over the years, with opening slots with icons such as Misfits, Cherie Currie and Steel Panther, Blue Ruin is set to continue to rise.
With a beautifully refined visual style, and a sound that reminds us there is beauty in darkness, Blue Ruin encourages us all to come on this journey of freedom, self expression and good old fashioned fun.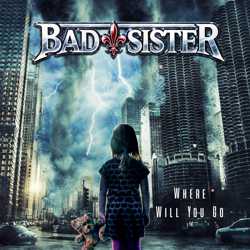 product: Bad Sister - Where Will You Go
release date: 25.11.2022
formats: CD & digital
territory: world
BAD SISTER was founded in 1980 in Hamburg. During the 80's and 90's the AOR and melodic hard rock band played countless shows - for example famous "Onkel Pö" in Hamburg. In 1989 BAD SISTER released their first CD "Heartbreaker" which was sold all around the world and is estimated among critics as an classic album of AOR. The first single released from this album was "Catriona". The band supported Deep Purple singer Ian Gillan and Detroit based rock shouter Mitch Ryder.
The second album "Out Of The Business" was released in 1991 in Europe, USA und Japan. Many shows and open air festivals followed incl. several performances at Wacken Open Air. In 2022 BAD SISTER releases "Where Will You Go" - 13 great AOR and melodic hard rock songs which were produced by Kai-Ove Kessler at Hammaburg Studios, Hamburg and mixed at Wellenschmiede, Hamburg by Timo Höcke. "It's our best album so far", says singer Andrea Löhndorf.
The first single & music video is called "Lose Or Win", a powerful eighties-style hard rock smash hit: pure and straight. "Feels Like Love", a classic AOR track, offers pure energy with driving guitar riffs and great choir singing whilst "Couldn't Do Right" pleases with its earthy guitars, melodic keyboards, harmonic voices and a chorus that stays on your mind. "Fair Enough" is another example for showing the passion of this band: rough guitars, powerful keyboards and a catchy hook. And "Moon Woman" is an emotional ballad with a melodic chorus and supported by a guitar solo that gets under your skin.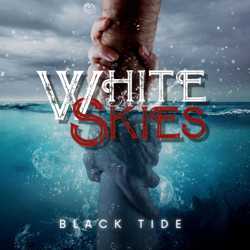 product: White Skies - Black Tide
release date: 04.11.2022
formats: CD & digital
territory: world
White Skies is a UK based AOR band formed by former Samson/First Strike vocalist Mick White, former Ya Ya guitarist Ray Callcut and former Double Cross/Dante Fox keyboard player Pete Lakin.
Just prior to the start of the pandemic in 2020 Mick and Ray (who were old friends from the eighties) had discussed the idea of writing a pure AOR album very much in the style of the giants of the genre Journey, Foreigner and Toto. As the world entered lockdown the writing process began and it was clear from the first couple of songs that they had a natural songwriting partnership. Ray suggested bringing in his longtime bandmate Pete as the songs were going to need a gifted keyboard player to really take them to the next level and the nucleus of the band was formed.
The writing continued over the course of the next year with the tracks being honed down to twelve songs that the three musicians were satisfied were the best of the best they had written and the recording process continued in their separate home studios while the pandemic continued to grip the world. Finally the mixes were undertaken by Pete to painstaking detail and the album 'Black Tide' was completed in the Spring of 2022.
The band were very quickly offered a deal by German rock label Pride & Joy Music and will be released on the 4th November 2022.
Prior to shooting the video for 'What Do You Know About Love?' White Skies added the talents of ex Blood Red Saints bass player Rob Naylor and ex Red White and Blues drummer Daz Lamberton. With the line up now complete White Skies plan to tour the album extensively throughout 2023.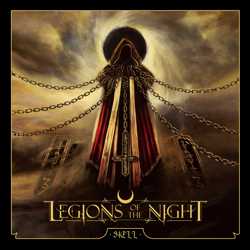 product: Legions Of The Night - Hell
release date: 04.11.2022
formats: CD & digital
territory: world
After the huge success of LEGIONS OF THE NIGHT's debut album in the year 2020 during the pandemic, "Sorrow Is The Cure", the Germany based Power Metal group now returns with the sophomore release "Hell"!
The group still exists of Jens Faber (Dawn of Destiny, MalefistuM, ExoS), drummer Philipp Bock (Dawn Of Destiny" and sexceptional singer Henning Basse (Metalium, ex- Firewind, Mayan).
"Hell" continues exactly where the previous album has stopped – on this new release the typical Power Metal trademarks like huge melodies, powerful riffs and catchy choruses are present all over the released which is topped by an incredible performance of singer Henning Basse!
"Hell" once again was mixed by mastermind Dennis Köhne (u.a. Orden Ogan, Sodom, Lacuna Coil)!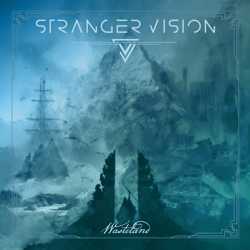 product: Stranger Vision - Wasteland
release date: 04.11.2022
formats: CD & digital
territory: world
Do progressive & power metal still have a chance to sound fresh and original, without losing their authentic and charming spirit? If you believe that the answer is "no", you have probably never listened to STRANGER VISION.
STRANGER VISION were born in 2019, aiming to create and realize an extremely personal vision and sound. Catchy music, but not cheesy. Magniloquent, but not tawdry. Technical, but not complex. Modern, but not pimp. And powerful, above all.
The captivating energy of STRANGER VISION comes from the toughness of an exquisitely metal impact and the penetrating power of the melodies. Their style is proficient at generating violent and pleasant sensations, both on artistic and emotional level.
Despite the rich songwriting and accurate arrangements, the creative process of STRANGER VISION is very free and spontaneous. Some sources of inspiration can be found in the limitless storytelling skills of Savatage, the percussive intensity of Symphony X and the fluent harmonic layers of Blind Guardian, but any influence is deeply reworked by the unique personality of the band.
Shortly after the successful debut album Poetica, the sophomore opus Wasteland hits the bullseye once again. A 58-minutes-long musical journey showing STRANGER VISION's talent for crating memorable riffs, epic vocal melodies, compelling rhythms, uplifting orchestrations, while working out a quite unique conceptual approach for their genre.
The interest of STRANGER VISION in human sciences – with special regard to literature, poetry and philosophy - is deepened in thoughtful lyrics, yet open to free interpretation. Wasteland is a concept album celebrating, exactly 100 years after its first publication, Thomas Stearns Eliot's eponymous poem, published in 1922 and considered one of the great masterpieces of modern poetry.
Wasteland also features some stunning collaborations with prestigious international guests, such as Tom S. Englund (Evergrey, Redemption, Silent Skies) on the song The Deep and the almighty Hansi Kürsch (Blind Guardian, Demons & Wizards) on the title-track. A pretty consequence of STRANGER VISION's victory at the Imagination Song Contest hosted by the Bards of Krefeld themselves.
Magnificently mixed and mastered by Simone Mularoni (DGM) at the renowned Domination Studio in San Marino, the new album Wasteland will undoubtedly pursue the never-ending path of a steadily growing career, which can finally take flight along with the complete restoration of concert-related activities. The artwork was designed by Gustavo Sazes (Angra, Firewind, Cyrah etc.)
Far from being a studio project, STRANGER VISION are more determined than ever to establish their artistic consistency and unleash all the power of Wasteland, definitely a game-changing record in the Italian and international metal scene.
Do progressive & power metal still have a chance to sound fresh and original, without losing their authentic and charming spirit? The answer is "yes". Its name is STRANGER VISION.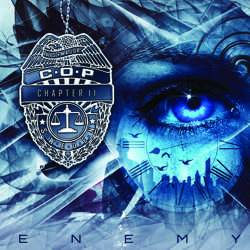 product: C.O.P. - Enemy
release date: 07.10.2022
formats: CD & digital
territory: world excl. Asia
C.O.P. (Sweden) is a Swedish Melodic Rock band of the highest order formed in 2014 who with "State Of Rock" has released one of the finest AOR albums in 2015 via the AOR Heaven label.
Fronted by extraordinaire singer Peter Sundell (ex-Grand Illusion, Decoy), the three piece which is completed by Christian Sundell on drums & keyboards and Swedish guitar wizard Ola af Trampe (ex-Grand Illusion) now returns with a classy sophomore release via Pride & Joy Music! The first letters of the three musicians' forenames together result into C, O & P.
And "Enemy" continues exactly where "State Of Rock" stopped – Peter Sundell's with his high pitched and powerful voice once again sets new standards for the genre. Backed up by his younger brother Christian on drums & keyboards who also wrote all songs for this release and the extremely talented guitarist Ola af Trampe who also mixed the album and mastered it together with Jakob Lindahl, C.O.P. II come along as a pretty unique dream team! On "Enemy", powerful hooks combine with pomp and brilliant hooks and each and every song.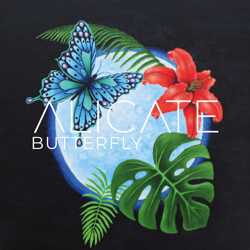 product: Alicate - Butterfly
release date: 07.10.2022
formats: CD & digital
territory: world
Alicate was formed in the late eighties by Lead vocalist Jonas Erixon and bass player Fredrik Ekberg. In the early years they played mostly local venues but were able to release a 7" single called "The End/Too Shy To Take It" which is a collectors piece today.
Fast forward to 2006 where the band reformed and started to work on new material that resulted in their first full length album called "World Of Anger" that was released in 2009. The success of this album and the popularity of their concerts, led to the release of their second album, "Free Falling" in 2013. Their third full length album, "Unforgiven To Be Forgiven", followed in 2018 together with a Live EP called "Live At Forum".
The creativity was reaching soaring levels when Covid sadly hit the world and put the progress on hold for the band. However, Jonas Erixon still wrote songs and collaborated with some high profile artists and wrote/co-wrote songs for Giant, Skills (with Billy Sheehan and Brad Gillis) and Sweet Oblivion (Geoff Tate)
During the Pandemic, work also started on new material for Alicate. The band looked for a natural progression from their last album that would result in a more "distilled" version of the band, adding even more hooks to the songs.
Four years after the release of their last album, ALICATE returns to form with a brand new album called "Butterfly"!! This new record consists of 10 hi-octane tracks that can be categorized as Hard Rock with a large dose of melodies in them.