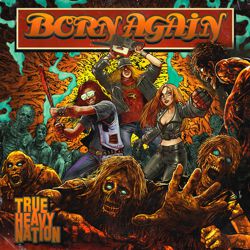 product: Born Again - True Heavy Nation
release date: 07.12.2018
territory: world
format: CD
BORN AGAIN is a French Heavy Metal band which originally was formed in 2016, set on creating a melodic and heavy sound enlivened by a strong vocal performance.
The result is a mix between 1970's and 1980's bands like Motörhead, Judas Priest, Thin Lizzy and Black Sabbath. Their first album "Strike With Power" received very good feedback all around the world.
The sophomore release "True Heavy Nation" now is the first album on Pride & Joy Music and will be released on December 7th, 2018.
Stan W. Decker (Primal Fear, Ross The Boss, Stryper) designed the artwork. The mix was handled by Pierre-Emmanuel Péllison at Studio PE in Besancon, France.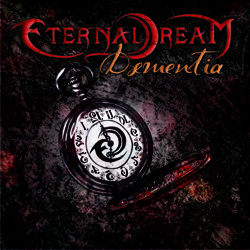 product: Eternal Dream - Daementia
release date: 07.12.2018
territory: world
format: CD
Eternal Dream is a Female Fronted Power Metal band with plain European influences and an epic, unique and catchy sound. The band was founded in Malaga, Spain in 2008.
In 2012 the first album, "The Fall of Salanthine", was released and gained a lot of great feedback from the media. Several live shows with known Spanish bands followed.
Since then, the six-piece hasn't stopped improving their live shows and song-writing skills, and continued to release new singles and EP's which gained Eternal Dream a solid fan base.
"Daementia" is the name of the second Eternal Dream full-length album which will be released on Pride & Joy Music on December 7th, 2018. It offers a full concept in which artwork, music and lyrics are parts of a whole.
The spectre of emotions and feelings in a human being transport us to her psyche using C. Lewis work "Alice in Wonderland" and "Through the Looking Glass and What Alice Found There", it's sociocultural context, different versions (TV, movies, video games…) to give the band's work it's own identity and lore. "Daementia" connects the listener with different feelings and evokes memories.
The compositions developed and now have a more smashing and direct power metal sound. Each song represents a feeling or a mental state, identifying characters or paragraphs created by C. Lewis, leading into a different atmosphere for each song. This results in a journey through mind guided by the music, drawings and literature. The artwork designed by singer Ana Moronta completes its perception.
"Daementia" was mixed and mastered by one of the best Spanish producers, Dani G, in Dynamita Studios (Asturias) who's best known for his work with bands such as Darksun and Last Days Of Eden.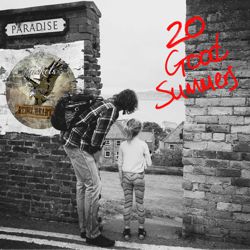 product: Buckets Rebel Heart - 20 Good Summers
release date: 07.12.2018
format: CD
territory: world-wide
Buckets Rebel Heart is the new band formed by exBad Company and Humble Pie guitarist Dave "Bucket" Colwell, along with former 720 & New Torpedoes drummer, Paul "Taff" Edwards. The line-up is completed by lead vocalist Jim Stapley and bass player Dave "Boycie" Boyce, previously of The Quireboys.
December 7th, 2018 sees the release of the band's debut album 20 GOOD SUMMERS via Pride & Joy Music, showcasing 12 songs written by Colwell and Edwards. Mixed in Nashville, by Grammy Award Winner Ben Fowler, the album also features vocal contributions from Mollie Marriott and Rick "Georgia Satellites" Richards, among others. Hit the Song tab to hear three songs from the album.
The band made their live debut in June, going down a storm at the SWEDEN ROCK FESTIVAL 2018 – go to Youtube to see some great footage from the show, plus the official video for the song "Rebel Heart".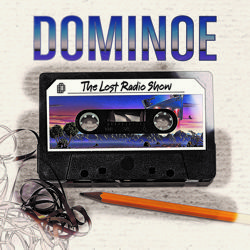 product: Dominoe - The Lost Radio Show
release date: 16.11.2018
format: CD
territory: world
The Past
1988. The debut single from a previously unknown Hard Rock band dominates the singles charts for many weeks. The track is called "Here I Am" and well-known from a Renault-5 TV commercial. Many TV show performances and intense touring all over Europe followed for the band DOMINOE.
The Present
2018. DOMINOE now since 30 years have been producing new albums every now and then – whenever they had fun to enter the studio again. The forces behind are mastermind Robert Papst on guitars and singer Jörg Sieber. "The Lost Radio Show" now will be released in November and is the 6th album by this group. The content: the long lost studio live session recordings for a radio show from 2008.
The "Tapes"
Originally recorded for a British radio show in 2008, parts of these recordings got lost at the time because of a hard disk crash. The planned radio show never happened and the incomplete "tapes" ended up in the archives. By surprise, Robert Papst discovered these "tapes" again in the year 2018. Most of the tracks were used and only the really lost tracks now have been newly recorded. The result: The Lost Radio Show
The Music
Guitars. Keyboards. Bass. Drums. A lot of great voices. And the classic instruments of the Mainstream Rock genre. Former band members and longtime musical friends helped to complete the recordings. The new release covers the atmosphere from the original sessions and offers a state of the art production, too. The 15 tracks cover songs from all five Dominoe albums and will take you onto a journey back to the year 2008. Grammy winner Gavin Lurssen, L.A. handled the mastering.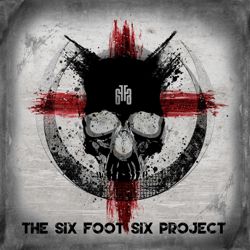 product: Six Foot Six- The Six Foot Six Project
release date: 16.11.2018
format: CD
territory: world
Six Foot Six was formed by Kristoffer Göbel, associated with acts like Falconer, Destiny and Aldaria.
Inspired by his childhood music heroes and all the way to modern metal acts he decided to write the songs on the album "The Six Foot SixProject".
Dedicated to creating an exciting album Göbel invited guest musicians to add their touch. Some of these are guitarist and singer Niklas Stålvind (Wolf), singer Magnus Winterwild (Axenstar) and singer David Åkesson (Quantice). Christoffer Borg (Taste, Art Nation) co-mixed the album and has joined the band as permanent member.
The music video for the first single "Virus inside" was shot with and directed by Patric Ullaeus (i.a. Amaranthe, In Flames, Europe) at rEvolver Film Company.
product: Madison - Best In Show
release date: 19.10.2018
format: CD
territory: Europe
Based in Hudiksvall, Sweden, and active between 1983-1987, MADISON was one of the most prestigious Swedish Hard Rock/ Hair Metal groups of the mid 80's. The line-up of the band in 1986 consisted of the young Göran Edman (vocals, ex-Yngwie Malmsteen, John Norum etc.), Anders Kalson (guitar), Mikael Myllynen (guitar), Conny Sundqvist (bass) and Peter Fredrickson (drums). During the time of their existence, MADISON released two albums, i.e. "Diamond Mistress" (1984) and "Best In Show" (1986).
The group had major success in Japan where they also went on tour after the release of the "Best In Show" album. This record was mainly produced at Studio 39 in Copenhagen, Denmark by Jörgen Bo and contains the band's most successful track "Oh Rendez Vous". Sonet Records/Universal Music released this record in 1986 in Europe on vinyl only; in Japan it also got a CD release at the time.
Pride & Joy Music now, in co-operation with Universal Music Sweden, releases this record for the first time on CD in Europe. The music was taken from the original masters and remastered. The original artwork from the vinyl edition built the foundation for the newly created CD booklet. Some pictures from the archives and two bonus tracks ("The Look In Your Eyes" and "The Tale") were added.
"Best In Show" is now available as ltd. edition CD (1000 copies only) with two bonus tracks added and only while stock will last!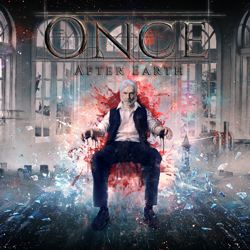 product: Once - After Earth
release date: 19.10.2018
territory: world
formats: CD & digital
ONCE is a metal band from North Rhine Westphalia (Germany), whose style can be described as Symphonic Metal.
The music of ONCE is inspired by neo-romantic soundtrack music and includes typical elements of a classical Aristotelian drama, combined with heavy guitars and drums.
The band was formed in 2012, when keyboarder Frank Wypchol, lead singer Alina Lesnik, guitarist Marco Paulzen and drummer Alexander Hey decided to create a full orchestrated metal project.
In 2013 ONCE released acoustic versions of their songs My Fairytale and Distorted Smiles, which were recorded and filmed as university project at the ArtEZ Conservatorium in Enschede/NL. Afterwards ONCE worked on their demo EP, which was released 2015.
Their music-video of the single The Hour Of Eden's Fall gave a first impression of what is to come with their first full length studio album AFTER EARTH, which will now will be released on October 19th, 2018.
Line-up: Alina Lesnik: Vocals & Lyrics; Marco Paulzen: Guitars, Bass & Grim Vocals; Frank Wypchol: Keys & Piano and Orchestrations; Alexander Hey: Drums
Orchestra and choir arrangements by Frank Wypchol
Produced by Frank Wypchol & Marco Paulzen
Recorded & Engineered by Marco Paulzen in Münster, Germany