product: Incertain - Rats In Palaces
release date: 22.09.2017
territory: world
format: CD
INCERTAIN was founded in October 2012 in Andernach, Rhineland-Palatinate, Germany. Being a very young band back then, they tried first on stage within their local scene. Only Luis Strietholt (drums) had went through several live experiences with his former Indie Rock project Celebrate Simon before. The five-headed Germans are musically influenced by Speed and Thrash metal legends like Overkill, Exodus or Testament, but also found inspiration in songs of the essential Death Metal representatives Vader, furthermore in modern acts like Lamb of God. These influences find evidence not only in INCERTAIN´s instrumental songwriting, but especially in singer Liane Walter's growling in traditional Death Metal manner. Being well related to one of the best known local live locations, Juz Live Club in Andernach, many chances to play at established festivals such as "A Chance for Metal Festival" & "Loud!Fest" occurred. In May 2016, INCERTAIN performed as co-headliner in front of a fulliflatched festival tent, comprising 1000 people at the "A Chance for Metal Festival". Furthermore they supported the German Thrash Metal heroes Tankard from Frankfurt at one show of their "Rest in Beer"- tour at Juz Live Club. The response on their live shows was constantly positive from crowds of all ages, and INCERTAIN soon went on stages in Cologne, Frankfurt, or also as part of the warm-up show of MISE Open Air and Taunus Metal Festival in Hessia.
The first INCERTAIN album "Rats In Palaces" was recorded by Michael "Freio" Haas (Sober Truth, The Gate, Sic Zobe, Erzfeind) at Big Easy Studio near Hennef, Germany from August 2016 to July 2017. Subsequently, the record was mastered by Aljoscha Sieg at Pitchback Studios (Eskimo Callboy, August Burns Red, Vitja, We Butter The Bread With Butter). Costin Chioreanu (Twilight Media), who designed artworks of Arch Enemy, Grave, Vader and Entombed, made the cover and booklet for "Rats in Palaces". For the upcoming music video and single release of the song "Amok", INCERTAIN worked with Pete Kunz, singer of the band Bloodspot from Limburg.
product: Voodoma - Gotland
release date: 22.09.2017
release territory: world
format: CD
VOODOMA are a Dark Rock band with Gothic and Metal influences from Düsseldorf, Germany. To date, the band has released two regular albums and some self-produced records. In addition, the group also has played numerous gigs, including major festivals such as "Wacken Open Air", "Ragnaröck Festival" and "Castle Rock".
Three years after the release of the "Secret Circle" CD, the new album "Gotland" will now hit the stores on September 22nd, 2017 via Pride & Joy Music. The band's sound still can be described as melodic, catchy Dark Rock which offers a wide range of elements and songs which will appeal to Gothic and Metal fans alike.
Once again, VOODOMA have invited a couple of guest musicians including Maike Flüshöh (Mayze), Ollie Bölke (Seelensturm), and Bernemann from the German Thrash Metal legend Sodom. The release stands up with a powerful sound – also due the amazing mastering by multi-platinum award-winning mastering studio Monoposto.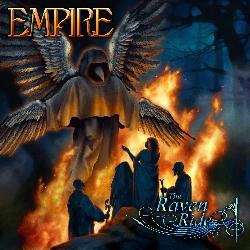 product: Empire - The Raven Ride (+1)
release date: 18.08.2017
release territory: world
format: CD
EMPIRE is the Hard Rock band of German guitarist Rolf Munkes (ex Majesty, ex Razorback, Crematory) which has released four exceptional albums in between the years of 2001 and 2007. On these releases, Munkes was accompanied by numerous high-class musicians.
The history of EMPIRE began in the year 2001 with the release of the album "Hypnotica" (Lion Music) which featured both the American singers Mark Boals (ex-Yngwie Malmsteen) and Lance King (ex Nightmare) on vocals. The line-up at the time was completed by Neil Murray (bass, ex Whitesnake, Brian May Band, Black Sabbath etc.), Gerald Klos (drums), Anders Johansson (drums, ex Stratovarius) and Don Airey (keyboards, ex Rainbow, Deep Purple). Rolf Munkes produced "Hypnotica" himself; the mix was handled by Stefan Kaufmann (ex Accept, ex U.D.O.).
Only one year later, "Trading Souls", the band's second album came out on Lion Music. The CD once again was produced by Munkes with the mix being handled by Kaufmann. On this release, singer extraordinare Tony Martin (ex Black Sabbath) replaced King and Martin on the vocal spot.
Tony Martin also sang on the – up until now – most successful CD from EMPIRE, "The Rave Ride", which was released in 2006 on German label Metal Heaven. Besides of Munkes, who, for the first also produced and mixed this release himself at his own Empire Studios in Bensheim, Germany, Neil Murray took again care of the bass work whilst the drums this time were handled by ex-Rage/ex-Axxis drummer André Hilgers.
In 2007, the so far last album of EMPIRE saw the light of day. "Chasing Shadows" was once again released on Metal Heaven and the first record feat. former Rainbow singer Doogie White in the line-up. Mike Terrana (ex Rage, ex Axel Rudi Pell, Tarja Turunen) joined the group on drums.
In 2017, German label Pride & Joy Music will re-issue all four releases in a revised version. "The Raven Ride" which will be released on August 15th, 2017 with one bonus track.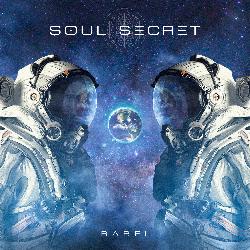 product: Soul Secret - Babel
release date: 28.07.2017
territory: world
format: CD & download
Soul Secret are an Italian progressive metal band based in Naples.
After a long time playing together, they hit the market in 2008 with their debut album "Flowing Portraits", published by ProgRock Records and with Mark Basile (DGM) as guest singer on the whole album. This album was highly praised by the critics and let them play on stage together with bands like Pendragon, Vanden Plas and Subsignal. After three years the band published "Closer To Daylight" under Galileo Records, a heavier album featuring Marco Sfogli (James LaBrie Band) on "River's Edge" and Arno Menses on the acclaimed 16+ minutes suite "Aftermath". After playing together again with Subsignal and Vanden Plas, the band decided to change the singer and to start working on a new album. While writing it, they played together with Haken and Neal Morse Band. Their third release, called "4", was their first concept album and released on April 10th 2015 (October 4th in USA) by GoldenCore Records and distributed by Zyx Music.
Their new album, titled "BABEL", will be released by Pride & Joy Music on July 28th 2017 and will be previewed at Night Of The Prog, opening Mike Portnoy's show. BABEL is a concept album, covering topics like religion and love and ranging from classic progressive rock to more modern progressive metal, with influences from djent, electronic and latin music. The artwork was completely designed by Thomas Ewerhard and the mix handled by Alex Argento (Virgil Donati, Marco Sfogli).
Sam and Adriel are sent in space to find God, helped by logOS, an on-board computer providing cutting-edge technology to the mission. When they finally find the City Of Gods, they find it empty...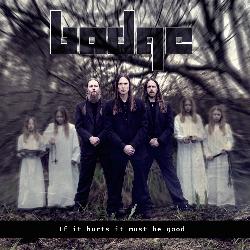 product: Badge - If It Hurts It Must Be Good
release date: 27.08.2017
territory: world
format: CD (digi-pack)
BADGE was put together by guitarist/singer Matti Norlin and drummer Fredrik Haake in 2002. Matti´s love for Pre War Blues and both their ambition to create new and exciting music is the drive.
Since then BADGE has released two albums "Kill Another Fuzz" in 2010 and "If I Could Love I'd Love This" in 2013. Their new album" If It Hurts It Must Be Good" will be available via Pride & Joy Music from July 28th, 2017.
With focus on energy, new paths and groove, but always to serve the song, BADGE has been breaking new ground ever since. Even though they started out with the old Blues in mind, they never thought about themselves as a Blues band. Rather a band that makes it's own mark with many influences.
In 2013 BADGE was picked to represent Sweden in the European Blues Challenge. In 2014 Matti Norlin and Fredrik Haake got a composer-scholarship from SKAP (Swedish Society of song-writers) for the music of BADGE, and the video for the track "If I Could Love This" reached over 135.000 views on YouTube.
With the new album "If It Hurts It Must Be Good", they have really come a long way as far as songwriting and getting a unique sound on print! The first advance single from the album, "Reap What You Sow", was picked by Swedish national radio as one of the top 30 songs of Rock in 2015!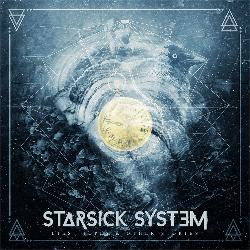 product: Starsick System - Lies, Hopes & Other Stories
release date: 23.06.2017
territory: world
format: CD
STARSICK SYSTEM is a new sensation in modern hard rock, mixing influences from bands like Alter Bridge, Sixx AM, Shinedown with the deep research for a personal sound where catchy choruses and melodies are melted with heavy riffing.
The band was born in 2012 from the union of experienced musicians: vocalist and guitarist Marco Sandron (Pathosray, Eden's Curse, Fairyland, etc), bassist Valeria Battain and lead guitarist David Donati (both known in Syrayde) were joined by producer-songwriter and drummer in this record Ivan Moni Bidin (Pathosray, Ashent, Garden Wall, Syrayde, etc) to give birth to new sounds and melodic approaches.
After years had passed in the metal scene with their previous bands, the guys decided to join their different experiences and musical approaches into a brand new band focused in melody approach and the pure song form.
During 2014 STARSICK SYSTEM recorded their debut album under the production of drummer Ivan Moni Bidin and immediately signed their first record contract with Scarlet/Bakerteam Records.
"Daydreamin'" was released on April, 14th 2015 and since day one was noticed by the musical press all around the world, hailing the album as "new sensation" and elected "Daydreamin'" "album of the month" first and later lists it between the best albums of the year.
The group supported Zakk Wylde's BLACK LABEL SOCIETY live in 2015 and was also picked to play with actual Ozzy's axeman GUS G.
STARSICK SYSTEM have now completed the recordings for their second album "Lies, Hope & Other Stories" which will be released on June 23rd, 2017 on Pride & Joy Music! The record also features an outstanding cover of the Chris Cornell song "You Know My Name" (James Bond 007 – Casino Royale soundtrack)!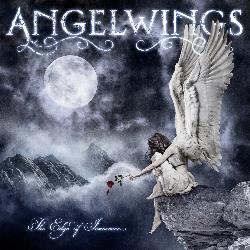 product: Angelwings - The Edge Of Innocence
release date: 23.06.2017
format: CD
release territory: world
ANGELWINGS were born in April 2013 out of a group of experienced musicians that had been in the Gibraltar local music scene for some time and who had played in different bands a wide variety of musical genres.
Initially, to get together as a band it was decided to perform a number of covers from Finnish symphonic metal sensation Nightwish. Soon it became clear to all that original music would have a very considerable element of orchestration. Thus, ANGELWINGS became the first symphonic metal band from Gibraltar.
It is in October 2014 when the band starts to write their original material.
The first (demo) track titled "Wonderland" was posted on YouTube in January 2015 and attracted attention from local media and internationally on social media. Two more demos have followed since, "Memories" and "Forbidden Love". These have enjoyed wide acceptance and support, and have increased the band's exposure. These tracks have had air time on radio stations in Argentina, Spain and the UK. "The Fallen" and "Lilith" also premiered in Argentina.
In June 2015 ANGELWINGS supported Heavy metal legends Saxon at the "Hard n Heavy" festival in Gibraltar. In September 2015 they performed at the Gibraltar Music Festival where Kings of Leon and Duran Duran were headliners.
These ANGELWINGS tracks have been on air by genre specialized radio stations throughout Europe, North and South America and elsewhere.
After numerous offers from record labels from around the world, the group signed with Pride & Joy Music from Germany. The debut album titled "The Edge of Innocence" was recorded at Angelwings Studios in Gibraltar and produced by ANGELWINGS. Album cover concept idea Darren Fa; graphic designer Thomas Ewerhard; band logo design Paul P Cano.
ANGELWINGS will release its debut album "The Edge Of Innocence" on June 23rd 2017.