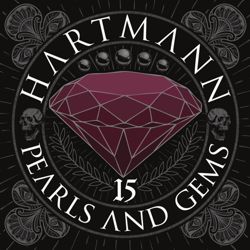 product: Hartmann - 15 Pearls And Gems
release date: 17.04.2020
format: CD & digital
territory: world - JP
Oliver Hartmann, known as singer/ guitarist/ sideman of metal mega seller Avantasia, projects as Rock Meets Classic, ex-At Vance singer and as front man of the successful German Pink Floyd tribute Echoes, is considered with his band HARTMANN since their debut 'Out in the cold' (2005) as one of the best modern German Rock-/ Hard Rock acts. Since then the band has released eight successful albums, has toured with well known acts as Toto, Uriah Heep, The Hooters, House of Lords and will celebrate their 15th anniversary this year!
Due to their anniversary, HARTMANN will release a brand new album named '15 Pearls And Gems' in April 2020, again co-produced by Sascha Paeth (Avantasia, Beyond The Black, Kamelot).This special release includes five new songs, five well chosen cover tracks and five live versions of HARTMANN songs that have been recorded on their concerts during the last years. '15 Pearls & Gems' contains the singles 'Walking on a thin line' and the duet 'When the rain begins to fall', a special cover version of the 80's pop classic featuring Ina Morgan, member of Avantasia and one of Germany's greatest female rock vocalists. The live recordings also include the outstanding duet 'Brothers' feat. Avantasia's mastermind Tobias Sammet on vocals - originally recorded as studio version for the album 'III' (2009).
After touring in Europe with the latest release 'Hands on the wheel' in 2018/2019 and Oliver's just finished world tour with AVANTASIA his band HARTMANN will be on the road again this autumn to celebrate their 15th anniversary with this new special digi-pak release '15 Pearls And Gems'!
product: Beneath My Sins - I Decide
release date: 20.03.2020
Format: CD & digital
territory: world
Beneath My Sins is a French Symphonic Metal band founded in December 2015 by guitarist Clement Botz and singer Emma Elvaston. Both are former members of the band Evolvent.
In March 2017, Beneath My Sins released it's first album "Valkyries of Modern Times", promoted with shows in Belgium with the band Skeptical Minds and two European tours together with Russian Thrash metal band Pokerface. Quickly perceived as the emerging Symphonic Metal band of the French scene, Beneath My sins had the opportunity to tour with the famous Canadian band Kobra And The Lotus during their stay in France in June 2018 and with Imperial Age in 2019.
In September 2018, the band got in contact with Fabio D'Amore, bassist from Serenity. After a few meetings and discussions they all agreed that he would provide his services as a producer to the band. Thanks to this collaboration, the French group was able to record under professional conditions and to work with famous names of the music business. Many talented guests such as Matteo Sisti (Eluveitie), Melissa Bonny (Ad Infinitum), Michele Guaitoli (Temperance and Visions Of Atlantis) and Fabio Lethien Polo (Elvenking) also joined the ship for one or more songs.
In November 2019, Beneath My Sins signed a record deal with Pride & Joy Music for their new album « I Decide » which will be released on March 20th, 2020! In the process, the band also signed with the booking agency Alpha Omega management. The year 2020 will be a very promising year as the band has secured an UK tour in April - together with the mighty Serpentyne and Tezaura.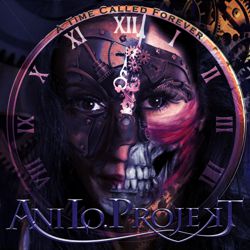 product: Ani Lo. Projekt - A Time Called Forever
release date: 20.03.2020
format: CD & digital
territory: world
Ani Lo. Projekt came into being in 2010 when well-known Bulgarian singer Ani Lozanova and her long-term musical partner, drummer Konstantin Dinev (Kossy D.) started it. Their debut "Miracle" saw the light of day with a different line-up in March 2011 which was accompanied by a brilliant gig at Rock Theater in Sofia. Many shows followed, for instance at a biker event with Ian Parry guesting who also participated on "Miracle".
2012 a major line-up change took place when Ani Lo. moved to Germany and Kossy D. to the USA. The singer played some gigs with musicians based in Münster, Germany, for example opening the metal event "Das Schloss Rockt" in June 2017.
In 2018 work on the second album "A Time Called Forever" began with Kossy producing and recording drums in his studio in San Diego, USA. He came over to Germany to record vocals at Bazement Studios of Markus Teske in the summer. 12 songs composed by Jens Faber (Dawn Of Destiny) who also played guitar, bass and keyboards as well as some growls and clean vocals were recorded in his studio in Bochum, Germany. Teske took over the mastering, again at Bazement studios. The work was done on December 2019.
The new ALP album sees guest performances of vocalists Eric Dow (Hellsott, USA) on "My Misery" and "Don't Leave This World", Michael Thionville (Voodoma, Germany) on "Fly With Me" as well as Lachezar Stefanov, natural talent, husband of Ani and her biggest fan on "Bleed".
The artwork was created by Bulgarian artist Deliana Stoyanova. The band shot a video for the title track with Bremen-based Bulgarian Mitko Petrov to be released in February. Klub Trigon in Haltern am See, Germany served as location.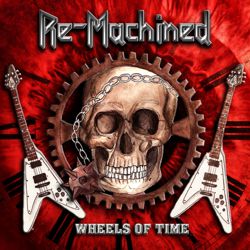 product: Re-Machined - Wheels Of Time
release date: 21.02.2020
territory: world
format: CD & digital
With their eponymous demo, Mainz band RE-MACHINED already raised the dust in the German underground in 2018. Their classic heavy rock with delicate guitar solos and catchy melodies seemed to strike a chord with fans. Numerous positive reviews in printed and online magazines quickly lead to gig requests and resulted in support shows for Manilla Road, Gun Barrel, Bonfire and Trance. Their debut album "Wheels Of Time" takes up the golden thread of the demo, but considerably expands the self-set goals of the band cosmos. To be sure, there are still no ballads, no cover songs and obviously no keyboards; nevertheless, the album brims with variety. At the rock end of the hit spectrum, there are songs like "Brother Sun, Sister Moon" or "In My Life" that still breathe the spirit of the late 70s and that inevitably call to mind bands like Thin Lizzy or Demon. On the other side of the spectrum, there are fast, catchy metal songs like "Fear", "Prisoner" or "Go To Hell" that still smell of the NWOBHM. Iron Maiden or Saxon leave their marks in these numbers without making them simple or even shameless copies of the originals. Plus, we mustn't forget one band: Memories of the Solingen steel works Accept have always been the basis for a lot of Re-Machined songs and can be found here for example in the wrecking balls "Re-Machined" and "Change Your Mind".
Renowned producer Markus Teske, who already enhanced silver discs by SAGA, U.D.O. or The New Roses, was entrusted with mixing "Wheels Of Time".
With "Wheels Of Time", RE-MACHINED presents an impressive debut album with grade A heavy rock that skillfully manages the balancing act between the tried and trusted and the new and delivers timeless numbers with catchy choruses and delicate guitar solos en masse. It's re-machined and not just vintage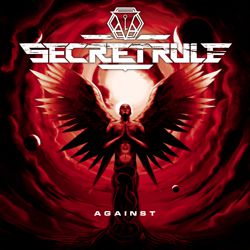 product: Secret Rule - Against
release date: 21.02.2020
territory: world
format: CD & digital
SECRET RULE was formed at the beginning of 2014 with the intention to create a special sound with powerful rhythms and catchy melodies. During these six years, the group conquered its space in the metal scene.
The band is fronted by the powerful and crystal clear vocals of Angela Di Vincenzo, masterminded by lead guitarist Andy Menario, with accurate bass playing of Michele Raspanti and the powerful drumming of Alex Beccati. Secret Rule on stage is a bomb of energy, a mix of heavy guitar riffs, with electronic elements and incredible keyboard lines.
The band released four albums: "Transposed Emotions" (2015), "Machination" (2016), "The key to the world" (2017) and "The 7 Endless" (2019), and built a solid fan base supported by their live activity and featured special guests like Aylin (Sirenia), Stefan Helleblad (Within Temptation), Henrik Klingenberg (Sonata Arctica), Timo Somers (Delain), Sander Zoer (Delain, Leah), Henning Basse (Mayan, Firewind).
SECRET RULE played a lot of shows all over Europe, including headlining European tours, sharing the stage with great bands such as Delain, Beyond the Black, Xandria, Serenity, Kobra & the Lotus, Blaze Bayley, Visions of Atlantis and Cellar Darling and performing festivals including the Barcia Metal Fest, the Wings of BEA, the Metal Fest Event - Femme, the 9° Camorock, Festo Die Hydria.
"Against" now is their fifth studio album which will be released on February 21st, 2020 on Pride & Joy Music. In April 2020, the Italian Heavy Metal band will support Brazilian Melodic Death Metal SEMBLANT on their European tour.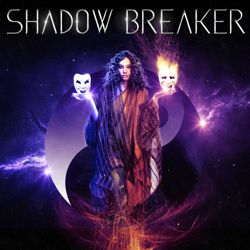 product: Shadow Breaker - s/t
release date: 24.01.2020
territory: world
format: CD & digital
Out of the shadows, SHADOW BREAKER is the new French sensation emerging from the European Hard Rock scene! French known musicians Chris Savourey (BORN AGAIN) on guitars and Franck Moondog (THE BYMZ) on vocals, who previously collaborated on two albums, are the front men of this new group and back with a straight Rock 'N Roll attitude!
SHADOW BREAKER is a Heavy Rock band, mostly influenced by 70's and 80's giants of the Hard Rock/Heavy Metal such as AC/DC, WHITESNAKE, THIN LIZZY, UFO, SCORPIONS, VAN HALEN, OZZY OSBOURNE, KISS, MOTLEY CRUE, LED ZEPPELIN, DEF LEPPARD, MSG, DOKKEN, RATT...Their first self-titled album is the result of the revamped appetite of the two old friends.
Chris and Franck began their first collaboration in the 90's with the album "Dreamland" back in 1998 under the SAVOUREY moniker. The French group opened for the Brazilian band ANGRA in Paris in 1997.
In 2001, the two musicians founded a new band named NORTHWIND. The album "Seasons" hit the streets in 2002. NORTHWIND shared stages with bands like VANDEN PLAS, WITHIN TEMPTATION, BONFIRE, SHY and BRIGHTON ROCK just to name a few...
Then, life separated the duet, but in 2019, Chris and Franck realized that time flies and that it felt right to re-ignite the machine... The SHADOW BREAKER train was on his way!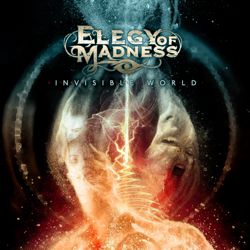 product: Elegy Of Madness - Invisible World
release date: 24.01.2020
territory: world
format: CD & digital
Elegy Of Madness is an Italian Symphonic Metal band founded in 2006 by Tony Tomasicchio. In the same year the first promo "Another Path" was released. In 2009 they published the first album "The Bridge Of Sighs" and in 2013 "Brave Dreams" followed, promoted all over the world through festivals (Exit - Novi Sad) and opening shows for great bands (Arkona, Skrillex, Sabaton).
In 2017 they released the third album called 'New Era' distributed all over the world and obtained a special limited Japanese edition.
In May they started promoting 'New Era' with many Italian and European live shows but mainly taking part in festivals like "Balkan Metal Meeting" (Pula - Croatia) and "Zobens um Lemess open air Festival" (Lone - Latvia) opening for great bands such as Amorphis, Batushka and Heidevolk.
They also played at "Dream Rock Event" (San Pancrazio-Italy) with DGM, at "South's Cheyenne Metal Fest" supporting Lacuna Coil and at "Taranto Rock Festival" as special guests.
In April 2018 a Ukrainian tour took place with four gigs (Zaporizha, Krivoj, Rog and Kiev) and they opened Therion's live concert in Kiev. On October 7 they performed at Quinphonic festival in Birmingham and played in London and Tipton. Elegy Of Madness also performed as headliner with Lacuna Coil and Tower of Babel at M.i.c. Rock Festival in Villapiana, Italy.
On May 2019 the band supported Mark Boals (Yngwie Malmsteen) in Italy (Florence, Milan and Rome), in June they recorded their fourth full-length album at Domination Studio (Rhapsody, Michael Romeo, Twilight Force). Currently, the band keeps on playing around Italy and will finish the New Era Tour on February 2020 with a great show at Fusco Theater with a young local Orchestra.