product: Season Of Dreams - Heroes
release date: 18.06.2021
territory: world
formats: CD & digital
After the release of the album 'My Shelter' in the year 2020, French/ Swedish Heavy Metal band SEASON OF DREAMS now returns with its sophomore album entitled 'Heroes'. The main part of the group still consists of Jean-Michael Volz on most instruments and singer/ keyboard player Johannes Nyberg. John Nyberg (guitars) decided to leave SEASONS OF DREAMS for personal reasons.
'Heroes' offers a strong collection of ten original songs - a perfect mix of Power Metal hymns and Heavy Metal riffs. The group's main inspirations and influences come from bands such as Helloween, Edguy, Accept, Stratovarius, Manowar, Heavenly, Dreamtale, Vhaldemar and many more.
Seven guests joined SEASON OF DREAMS to add their talent to this release. These guests are Jimmy Hedlund (Falconer), Nils Courbaron (Sirenia/T.A.N.K.), Olivier Lapauze (Heavenly), Mikael Dahl (Crystal Eyes), Emil Norberg (Persuader/Savage Circus), and Martin Floberg from Enbound on lead guitars and Kristoffer Göbel from Six Foot Six/Falconer on vocals!
Jean-Michel Volz comments: The song 'Heroes' is a tribute to the medical staff who amazingly helped the world in the war against the virus. The fantastic artwork from Stan W Decker shows a warrior doctor in a fantasy world who fights against a virus monster.'
The mastering of the album was handled by HK at Vamacara studios in France.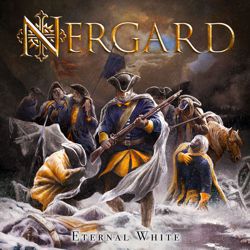 product: Nergard - Eternal White
release date: 21.05.2021
territory: world
formats: CD & digital
NERGARD was originally founded back in 2010 by Norwegian musician Andreas Nergård with the ambitious idea of being a studio project fronted by renowned guest artists from around the world. In the following years they released two albums featuring some of the industries most accomplished vocalists and musicians including Elize Ryd, Ralf Scheepers, Göran Edman, Mike Vescera, Michelle Luppi, Tony Mills, David Reece, Michael Eriksen, Nils K. Rue and many others.
NERGARD also had the privilege of performing at some prestigious shows, such as opening for the legendary Stratovarius on the main stage at the Trondheim Metal Fest in 2015 as well as performing their own sold out shows.
After a few quiet years, whilst busy with other projects, NERGARD resurfaced in the summer of 2020 releasing a tribute single to the late Tony Mills (SHY,TNT) which then inspired Andreas, to start working on new music.
Whilst building ideas for the new album, Andreas decided that he was ready for a new era of NERGARD. With a steady line-up of permanent singers, the group is now fronted by a multinational trio – Stefani Keogh (UK), Andi Kravljaca (Sweden) and Mathias Molund Indergård (Norway).
This new era takes the sound of NERGARD into dark symphonic realms similar to the styles of Nightwish, Kamelot and Avantasia. Entitled "Eternal White", this new album is a concept piece that's based on the tragic story of the Carolean Death March in 1719, when 3000 Swedish & Finnish soldiers froze to death during the retreat from the failed invasion of Norway. The story is told over 10 songs which showcase the new dynamic line-up whilst continuing to deliver the high calibre of music that we have come to expect from Andreas and with a nostalgic look to NERGARD's past, the album also features a guest performance by the formidable Tim "Ripper" Owens (Judas Priest/Iced Earth) on the track "Now Bareley Three".
The band is thrilled to team up with Pride & Joy Music for the release of the new album, "Eternal White"; kickstarting a new chapter in the NERGARD legacy.
This release will be available as CD and digital. The digital version will include 10 instrumental versions of all songs as bonus tracks.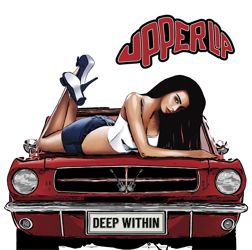 product: Upper Lip - Deep Within
release date: 21.05.2021
territory: world
formats: CD & digital
Hailing from GOZO, the land of the Megalithic Temples in the heart of the Maltese archipelago islands, UPPER LIP spurs nostalgic, groovy Hard Rock music with a passion to its genre! Their main influences derive from the splendid nature surrounding the beautiful Island and Rock acts such as Rush, AC/DC, Rory Gallagher to The Smiths, Captain Beyond and even Waylon Jennings.
Since their inception in 2013, the band had played several gigs & festivals on the Islands to a very warm welcome form the Rock music fans which swiftly translate to more gig's invitations. Fast-forward to 2019, the band embarked on a massive project to work on their first studio album. The recordings took place at the 'Temple Studios' (Rammstein, Philip Boa, Mike Hedges, Siouxsie and the Banshees)
UPPER LIP recorded 11 original tracks which portray the groove and live energy that the band is so much noted for.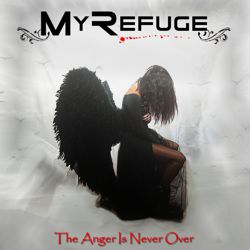 product: My Refuge - The Anger Is Never Over
release date: 23.03.2021
territory: world
formats: CD & digital
MY REFUGE is an Italian power heavy metal band formed in 2010 in Milan by guitarist Mauro Paietta. In October of the same year saw, the group released their first and self-produced EP "3407-Picture of an August Night". In 2012, with a deeply revamped line-up, MY REFUGE started to create new stuff and to record new material. A few months later, the band released their second self-produced EP, "Living in Anger".
In 2015, the Italian group signed a deal with Scarlet/Bakerteam Records for the release of the official full length debut album "A Matter of Supremacy" and then began with intense live activities, i.e. to perform at festivals and to share the stage with artists such as Freedom Call, Elvenking, Furor Gallico, Domine, Drakkar & Primal Fear.
After some line-up changes, MY REFUGE in 2020 decided to turn into a new dimension by becoming an international project, involving musicians from 14 countries and 4 continents.
With this new revolutionary line-up MY REFUGE recorded the material for the new album "The Anger Is Never Over" which was mixed by Christian Ice at Temple of The Noise Studio in Rome and mastered by Andrea De Bernardi at Eleven Mastering Studio in Milan (Italy).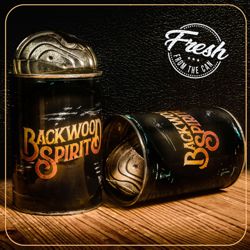 product: Backwood Spirit - Fresh from the Can
release date: 23.04.2021
territory: world
format: CD & digital
Backwood Spirit were founded in Örebro, Sweden, back in 2014 by guitarist and songwriter Kent Engström. When songs were written and demo versions recorded, it was time to put a permanent band together to record an album. Engström at the time joined forces with drummer Joje Lindskoog (Crossroad Jam), and teamed up with Göran Edman (Yngwie Malmsteen, John Norum) as vocalist. Niclas Boson (bass) also came on board as well as Tobias Åslund (organ & keys) who later was replaced by Peter Emilson.
The group's self-titled album was released by Pride & Joy Music in April 2017 and received great feedback from both press and fans alike. Since then, new music has been written, and Backwood Spirit went back to the studio again several times between 2019 and early 2021 to record the following record which is titled "Fresh From The Can". This is the first release to feature new band member Mats Berglund on bass and again impressively shows Backwood Spirit's influences coming from the Classic Rock and Bluesy Hard Rock genres.
"Fresh From The Can" was record at Zone 17 and produced by Kent Engström, Joje Lindskoog and Kari Malm. Engineered and mixed by Kari Malm. Mastered at Nevo Mastering. All cover photos by Joje Lindskoog. Graphic design by Jerry Eriksson.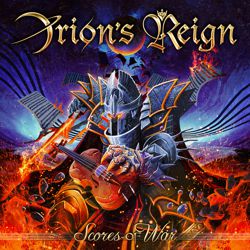 product: Orion's Reign - Scores Of War (CD re-issue)
release date: 19.02.2021
territory: world
format: CD (re-issue with 2 bonus tracks)
Re-Issue of Symphonic Metal band ORION'S REIGN's second full-length studio album, "Scores of War", which originally was released in October 2018.
The original album, engineered, mixed and mastered at Fascination Street Studios (Powerwolf, Arch Enemy, Dragonforce, Amorphis etc.), in Sweden by Jens Bergen, Linus Corneliusson and Orion's Reign, includes 11 tracks of epic/symphonic metal and now has completely sold out on CD. Digitally, "Scores Of War" has been one of the most successful releases for the label so far; i.e. the hit single "Nostos" feat. Minniva which currently has more than 2 Million streams on Spotify.
"Scores Of War" offers a full symphonic experience profoundly influenced by epic movie scores, with a complete orchestra, bombastic rhythms, massive choirs and guest appearances such as Tim Ripper Owens (Judas Priest, Iced Earth), Bob Katsionis (Firewind), Mark Boals (Malmsteen) and others. The huge success of this release also brought ORION'S REIGN some slots for TV sync, i.e. for a Discovery Channel commercial and for a trailer on German TV station ZDF for the German national Supercup soccer final in 2020.
This new version of "Scores Of War" is limited to 1000 copies world-wide and additionally includes the two bonus tracks "Raining Blood" (SLAYER cover) and SKYRIM's "Dragonborn" feat. WIND ROSE/ FAIRYTALE singer Francesco Cavalieri on the microphone. The release date was set to February 19th, 2021.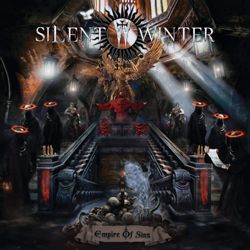 product: Silent Winter - Empire Of Sins
release date: 23.06.2021
format: CD & digital
territory: world
SILENT WINTER was initially formed in the middle of 90's in the city of Volos in central Greece. Back then, the band recorded and released two demo tapes entitled "Silent Winter" and "War of an Angel" and also played some gigs and appeared on local festivals.
In 2018 the group was reformed with new members and released an EP with 5 songs. One of the featured tracks is a new version of the old demo song "Far Away" which also was released as their first video clip under the production of Progressive Vision Group (Bob Katsionis). This EP received positive feedback and reviews throughout the world. Kiriakos Balanos (guitars) and Giorgos Loukakis (bass) are the original members from 1995's line-up. For the EP, they were joined by Giannis Antonopoulos (drums), the well-known Mike Livas on vocals (Maidenance, Keepers Of Jericho, Timo Tolkki tour singer), Vaggelis Papadimitriou on guitar and Yiannis Manopoulos (Thelemite) on keyboards.
In May 2019 SILENT WINTER released their first album 'The Circles of Hell' via Greek label Sonic Age Records. The reviews coming in from all over the world again were excellent and "The Circles of Hell" appeared in many 'best of listings' of that year. Several 3d lyric videos were released in collaboration with Harry Kountouris who is also now responsible for all the live visuals of Sabaton, as well as for some 3D lyric videos for Rotting Christ. SILENT WINTER played lived with Skyclad in Larissa, and with Acid Death and Nightrage at the Golden R festival in Volos, and a release show together with Floating Worlds in Athens' Remedy club.
"Empire Of Sins", the group's second full-length release, now will be released via Pride & Joy Music on March 26th, 2021. The album was recorded at Kalovidouris Sound Studios, in Volos, Greece between July and October 2020, and mixed and mastered by Dionysis Christodoulatos at CFN recording studio Athens, Greece. Kiriakos Balanos designed the front cover. One of the highlights featured here is the Metal cover of Belinda Carlisle's smash hit "Leave A Light On".