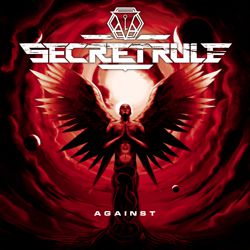 product: Secret Rule - Against
release date: 21.02.2020
territory: world
format: CD & digital
SECRET RULE was formed at the beginning of 2014 with the intention to create a special sound with powerful rhythms and catchy melodies. During these six years, the group conquered its space in the metal scene.
The band is fronted by the powerful and crystal clear vocals of Angela Di Vincenzo, masterminded by lead guitarist Andy Menario, with accurate bass playing of Michele Raspanti and the powerful drumming of Alex Beccati. Secret Rule on stage is a bomb of energy, a mix of heavy guitar riffs, with electronic elements and incredible keyboard lines.
The band released four albums: "Transposed Emotions" (2015), "Machination" (2016), "The key to the world" (2017) and "The 7 Endless" (2019), and built a solid fan base supported by their live activity and featured special guests like Aylin (Sirenia), Stefan Helleblad (Within Temptation), Henrik Klingenberg (Sonata Arctica), Timo Somers (Delain), Sander Zoer (Delain, Leah), Henning Basse (Mayan, Firewind).
SECRET RULE played a lot of shows all over Europe, including headlining European tours, sharing the stage with great bands such as Delain, Beyond the Black, Xandria, Serenity, Kobra & the Lotus, Blaze Bayley, Visions of Atlantis and Cellar Darling and performing festivals including the Barcia Metal Fest, the Wings of BEA, the Metal Fest Event - Femme, the 9° Camorock, Festo Die Hydria.
"Against" now is their fifth studio album which will be released on February 21st, 2020 on Pride & Joy Music. In April 2020, the Italian Heavy Metal band will support Brazilian Melodic Death Metal SEMBLANT on their European tour.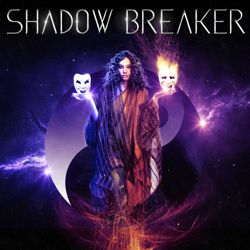 product: Shadow Breaker - s/t
release date: 24.01.2020
territory: world
format: CD & digital
Out of the shadows, SHADOW BREAKER is the new French sensation emerging from the European Hard Rock scene! French known musicians Chris Savourey (BORN AGAIN) on guitars and Franck Moondog (THE BYMZ) on vocals, who previously collaborated on two albums, are the front men of this new group and back with a straight Rock 'N Roll attitude!
SHADOW BREAKER is a Heavy Rock band, mostly influenced by 70's and 80's giants of the Hard Rock/Heavy Metal such as AC/DC, WHITESNAKE, THIN LIZZY, UFO, SCORPIONS, VAN HALEN, OZZY OSBOURNE, KISS, MOTLEY CRUE, LED ZEPPELIN, DEF LEPPARD, MSG, DOKKEN, RATT...Their first self-titled album is the result of the revamped appetite of the two old friends.
Chris and Franck began their first collaboration in the 90's with the album "Dreamland" back in 1998 under the SAVOUREY moniker. The French group opened for the Brazilian band ANGRA in Paris in 1997.
In 2001, the two musicians founded a new band named NORTHWIND. The album "Seasons" hit the streets in 2002. NORTHWIND shared stages with bands like VANDEN PLAS, WITHIN TEMPTATION, BONFIRE, SHY and BRIGHTON ROCK just to name a few...
Then, life separated the duet, but in 2019, Chris and Franck realized that time flies and that it felt right to re-ignite the machine... The SHADOW BREAKER train was on his way!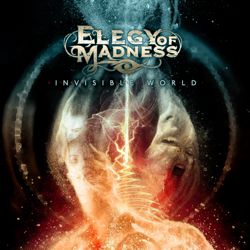 product: Elegy Of Madness - Invisible World
release date: 24.01.2020
territory: world
format: CD & digital
Elegy Of Madness is an Italian Symphonic Metal band founded in 2006 by Tony Tomasicchio. In the same year the first promo "Another Path" was released. In 2009 they published the first album "The Bridge Of Sighs" and in 2013 "Brave Dreams" followed, promoted all over the world through festivals (Exit - Novi Sad) and opening shows for great bands (Arkona, Skrillex, Sabaton).
In 2017 they released the third album called 'New Era' distributed all over the world and obtained a special limited Japanese edition.
In May they started promoting 'New Era' with many Italian and European live shows but mainly taking part in festivals like "Balkan Metal Meeting" (Pula - Croatia) and "Zobens um Lemess open air Festival" (Lone - Latvia) opening for great bands such as Amorphis, Batushka and Heidevolk.
They also played at "Dream Rock Event" (San Pancrazio-Italy) with DGM, at "South's Cheyenne Metal Fest" supporting Lacuna Coil and at "Taranto Rock Festival" as special guests.
In April 2018 a Ukrainian tour took place with four gigs (Zaporizha, Krivoj, Rog and Kiev) and they opened Therion's live concert in Kiev. On October 7 they performed at Quinphonic festival in Birmingham and played in London and Tipton. Elegy Of Madness also performed as headliner with Lacuna Coil and Tower of Babel at M.i.c. Rock Festival in Villapiana, Italy.
On May 2019 the band supported Mark Boals (Yngwie Malmsteen) in Italy (Florence, Milan and Rome), in June they recorded their fourth full-length album at Domination Studio (Rhapsody, Michael Romeo, Twilight Force). Currently, the band keeps on playing around Italy and will finish the New Era Tour on February 2020 with a great show at Fusco Theater with a young local Orchestra.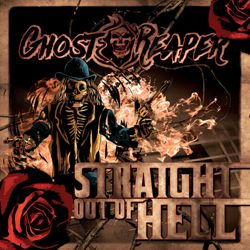 product: Ghostreaper - Straight Out Of Hell
release date: 06.12.2019
release territory: world
formats: CD & digital
Debut album of metal project GHOSTREAPER featuring ten international vocalists, male and female, in an epic Wild West setting.
There's everything from hard rock to modern metal up to classic power metal. "Straight Out Of Hell" combines different genres forming a complete and powerful picture. The album is full of melodic hooklines and riffs, telling the story of a band of outlaws at the time of the Wild West. Great songwriting meets powerful and energetic voices. Written and produced by Mikk Hollenberg, guitarist of dark metal band VOODOMA.
Singers in alphabetical order:
Deibys Artigas (Venezuela) - Leadvocals "Sons of the Gun", "Red Moon Rising"
Sandra Bullet (Portugal) - Leadvocals "Black Widow", "Snakes & Slaves"
Eric Castiglia (Italy) - Leadvocals "High Noon", "Sons of the Gun", "Farewell"
Onur Kaplan (Turkey) - Leadvocals " Desperados"
Danny Kross (Algeria) - Leadvocals "Snakes & Slaves"
Diane Lee (Switzerland) - Leadvocals "Darkness of Sin", "House of Hell"
Laut Lindmae (Estonia) - Leadvocals "House of Hell", "Snakes & Slaves"
Jordy Noran (USA) - Leadvocals "High Noon"
Michael Thionville (Germany) - Leadvocals "Darkness of Sin"
Evgen Zoidze (Ukraine) - Leadvocals "Straight out of Hell", "Snakes & Slaves"
Musicians:
Mikk Hollenberg - Guitars, Bass, Keys
Wolle Haitz - Drums, Percussions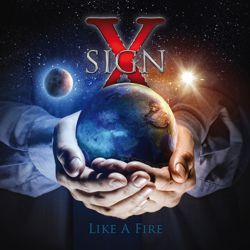 product: Sign X - Like A Fire
release date: 06.12.2019
release territory: world
formats: CD & download
SIGN X have emerged from the Hamburg/Germany based cult band Châlice, which has released 7 CDs since the early 90's and played various shows with rock gods like Deep Purple, Alice Cooper, Uriah Heep, Saga, Doro, Tesla, Magnum, Steve Lukather and many more.
Since the band, singer Gino Naschke and keyboard player Axel Hoffmann have decided to go separate ways, the remaining team is heading for the future under a new flag. With Michel Jotzer on the keyboards and the exceptional singer Sebastian Zierof, who is well known as "Udo" in the successful musical "Hinterm Horizont", not only the Châlice songs are played with fresh blood.
After getting some attention with the first EP at the beginning of 2018 (first place in the Classic Rock Charts at Amazon), the first own songs were created. Together with mix & master legend Andy Horn (The Red Room Studios), the songs have now been produced, arranged and finally recorded and mastered on an international level.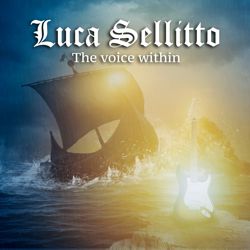 product: Luca Sellitto - The Voice Within
release date: 06.12.2019
release territory: world
formats: CD & digital
Luca Sellitto is an Italian guitarist and songwriter, mostly known in the European melodic metal scene for being the founder and leader of the power/progressive metal band STAMINA, officially active since 2007.
With STAMINA, Luca has released four full-length studio albums up until now, plus a live album (CD+DVD), recorded in Poland. He has also played numerous gigs in Europe with the band, including countries such as Italy, Spain, Holland, Belgium, Austria, Germany and Poland.
"The Voice Within" is a neoclassical power metal album, composed and produced by Luca Sellitto, therefore his first solo album.
With this record, Sellitto's intention is both to pay his personal tribute and bring new life to this old subgenre of heavy metal, for the joy of all fans of YNGWIE MALMSTEENS'S RISING FORCE, early STRATOVARIUS, ROYAL HUNT, VINNIE MOORE, TONY MACALPINE, early SYMPHONY X etc.
For this purpose, the guitarist decided to join forces with some of his favourite singers and musicians, who are among the best performers in the neoclassical/power metal realm. Most of them have actually taken part to some important albums for the history of this style.
All tracks were mixed & mastered by Fabio Calluori and Luca Sellitto at "Sonic Temple Studio", Santa Tecla (SA), Italy.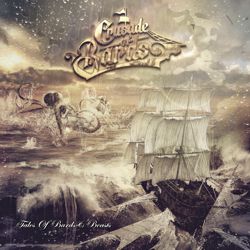 product: Crusade Of Bards - Tales Of Bards & Beasts
release date: 15.11.2019
format: CD
territory: world
Crusade Of Bards is the newest evolution of symphonic metal, smoothly blending the most bombastic orchestrations with traditional instruments and heavy riffs. Their debut album "Tales of Bards & Beasts" will lead the listeners on a musical journey through space and time from Ancient Greece to the shores of Sweden, uncovering the darkest myths of the deepest abyss while enjoying a good story around a campfire.
Paolo Andreotti (keyboards and backing vocals) states: "We are extremely happy to begin our journey by the hand of Pride & Joy Music. From the very beginning their team were very kind and open to work with us in this important step of our careers as we approach the release of our debut album "Tales of Bards & Beasts". So to all the fans of melodic and symphonic metal out there, I can only say: Come join the crew of your dreams to fight the beasts and sing with the bards!!"
Mixed and mastered by Dani G (Rage, Lingua Mortis Orchestra, Firewind, Last Days of Eden) at Estudios Dynamita in Asturies, Spain, "Tales of Bards & Beasts" will show the different facets of the band delicately melted to a complex yet melodic result: from the powerhouse orchestrations and symphonic grandeur ("Of Bards & Beasts") to the speed and magnificence of catchy melodies ("The Golden Vessel"), from the flamboyant extravaganza of traditional instruments and dark passages ("Chapter Twelve") to the heart-breaking duet of a struggling ballad ("Ulysses'Cry"), from an old inn shanty ("Pirates of the Night") to a raging battle song ("Gunpowder").
On top of all this, "Tales of Bards & Beasts" is completed with outstanding collaborations such as Henning Basse (Firewind, MaYan) on the track "An Ocean Between Us - Part II - Ulysses' Cry" or Lady Ani (Last Days Of Eden) on "The Golden Vessel".