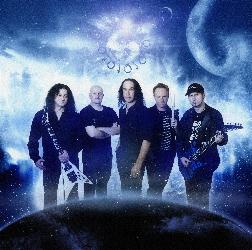 Australia's best power metal band Black Majesty returns with their sixth studio album titled 'Cross Of Thorns'. 'Faster, heavier yet melodic as ever' the new album continues the band's evolution of finely crafted melodic power metal anthems. Charismatic frontman John Cavaliere shines on the new album with emotive vocals that showcases the fine 'timber' in his voice on songs like Phoenix, Crossroads & Vlad The Impaler - not to mention on the cover version of the Gary Moore classic anthem 'Out In The Fields'.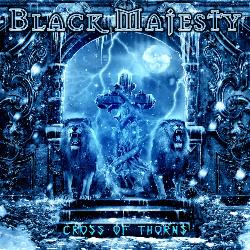 Cross Of Thorns is dedicated to Dirk Illing, the band's long-time friend and artist of all five previous album covers (R.I.P.). Mixed by Roland Grapow (ex Helloween/Masterplan) the album sounds amazing. Big drums, bass and guitars are all evident on the new release.
Previous appearances at fests such as Wacken Open Air, Masters Of Rock, Screamfest and tour supports with the likes of Saxon, Blind Guardian, Hammerfall, Edguy and Dragonforce, Black Majesty will continue to build on their ever growing fan base with further touring, including some upcoming special acoustic shows in Europe to coincide with the release of the new album.
Fans of Dio, Judas Priest, Helloween, Queensryche and Hammerfall will welcome Black Majesty's new album - Cross Of Thorns.
Black Majesty is : John Cavaliere – lead vocals, Stevie Janevski – guitars, Hanny Mohamed – guitars & keyboard, Evan Harris – bass, Ben Wignall – drums
Pride & Joy Music releases:
31.07.2015 "Vlad The Impaler" (digital single)
04.09.2015 "Cross Of Thorns" (album)
21.09.2018 "Children Of The Abyss" (album)