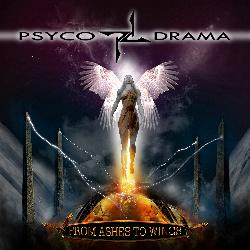 PSYCO DRAMA return withAshes to Wings, continuing the melodic power/progressive metal sound that brought them worldwide acclaim. Formed in Colorado Springs in 1990, PSYCO DRAMA established themselves as a musical force to be reckoned with on their debut album,The Illusion(1996). Its unique blend of hooks and melodies combined with epic and progressive passages resulted in compositions such as "Eyes Of A Child," "Flames," and "From Here," with favorable comparisons placing them in the same league as progressive metal giants DREAM THEATER, QUEENSRYCHE and FATES WARNING.
With Corey Brown (vocals) and Hercules Castro (guitar) being the main writing team behind PSYCO DRAMA, the band is considering Ashes to Wingsto be the rightful follow-up to "The Illusion."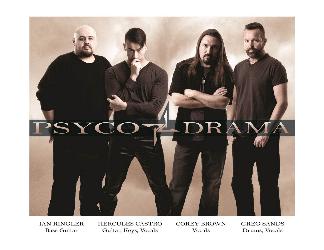 Joining Corey and Hercules on this musical rebirth is bassist Ian Ringler, a member of PSYCO DRAMA during their previous incarnation (as well as Corey's band mate in MAGNITUDE 9), and drummer Greg Sands.
Ashes to Wings' 11 tracks will deliver PSYCO DRAMA'S unique style of heavy metal to the world, with songs such as "From Ashes To Wings," "Requiem," and "All That We Have" firmly reestablishing the band at the forefront of the power/progressive metal genre.
Psyco Drama is: Corey Brown (Vocals), Hercules Castro (Guitar, Keyboards, Backing Vocals), Ian Ringler (Bass), Greg Sands (Drums, Backing Vocals)
https://www.facebook.com/psycodramaband