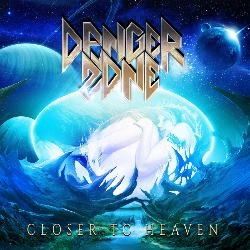 product: Danger Zone - Closer To Heaven
release date: 15.04.2016
territory: world
format: CD & download
When guitarist Roberto Priori started the Italian band DANGER ZONE in the early 80s a long hard road lay ahead of them. In 1984 they released the LP "Victim Of Time".
In the spring of 1988 DANGER ZONE eventually opened up for Heavy Metal legends Saxon in Verona, Italy and following the performance promoter and manager Francesco Sanavio offered DANGER ZONE a production deal which included the plan to break into the US market. Almost a year later in May 1989 the new album "Line Of Fire" began to take shape when executive producer Stephan Galfas (Meat Loaf, Savatage, Stryper, John Waite and Saxon) got involved and his colleagues Jody Gray and Mark Cobrin, both successful with the Japanese Hard Rock outfits Loudness and EZO, took over the production duties.
Due to adverse circumstances the finished album got shelved at first, but as the years went by "Line Of Fire" reached an underground cult status when Rock magazines, fanzines and dedicated fans of the band continuously demanded its release. Finally in 2011 the "Line Of Fire" CD saw the light of day through a German label. The band already got back together in 2010.
In the year 2012, the guys released their follow-up album "Undying" and played several gigs in Italy.
To promote this release, the group played several shows in Italy and some Summer Festivals.In March 2014 they released a single and a video of the E.Z.O.'s song "Fire Fire", a tribute to a legendary Japanese band of the 80's, now featuring new bass player Matteo Minghetti. While keeping playing live, the Danger Zone started to work on the compositions for a new album. The sound now turned out to be more melodic than before so they decided to add Pier Mazzini (Perfect View) and Whitesnake's Michele Luppi on keyboards.
In Summer of 2015 the Italians started the recordings with Roberto Priori and Jody Gray producing at the PriStudio in Bologna; as before the engineering duties were handled by Roberto himself.
The whole album has a very positive energy and attitude. Hard Rock and AOR were mixed together and as a result, the band feels even better presented than it was never before.
That's why they decided to call the album "Closer To Heaven", it marks a step towards their own identity and sound.
The band is currently rehearsing with the added guitar player Danilo Faggiolino to get ready to bring this new chapter of the band on the road. Stay tuned!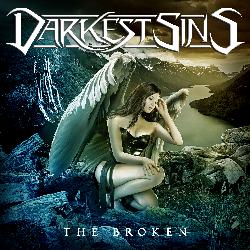 product: Darkest Sins - The Broken
release date: 21.10.2016
release territory: world
format: CD
Darkest Sins is a five-piece Melodic Metal band from Ålesund, Norway founded by Marius Danielsen and Anniken Rasmussen in 2009. For the last three years, the five-piece has been working on their debut album "The Broken" which now will be released on Pride & Joy Music on October 21th, 2016. Previously, Darkest Sins have released a demo album back in 2011 and an EP in 2013. So, "The Broken" marks the first real album coming from Darkest Sins. The CD was mixed and mastered by Piet Sielck (Iron Saviour) who also has mixed albums for Blind Guardian, Gamma Ray, Grave Digger, Paragon and many more.
Darkest Sins has a female and a male lead vocalist who share the vocals 50/50 both live and in the studio. This creates a great diversity in the music and makes the band stand out. Even though the Norwegians are a Melodic Metal band, they like to experiment with many different genres in their music but their roots and main influences come from classic metal bands such as Iron Maiden, Judas Priest and the 80's era of Black Sabbath.
Darkest Sins has proven itself as a strong live band and played shows around the most part of Norway. They have had many great special guests at their shows including Fabio Lione from Rhapsody of Fire and Tony Mills from TNT. In July 2016 they supported Anthrax in Norway. The next step will be an European tour in support of "The Broken".
Members from Darkest Sins have also worked on different studio projects with musicians such as Tim Ripper Owens, Timo Tolkki, Mark Boals etc. More info can be found on www.mariusdanielsen.com
Darkest Sins' keyboard player also plays in the band Tindrum with 80s legends from bands such as Europe, TNT and Jorn.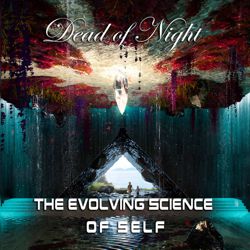 product: Dead Of Night - The Evolving Science Of Self
release date: 23.03.2018
territory: world
formats: CD & digital
Dead Of Night are a five piece Symphonic Rock/Metal band with members from various parts of the UK. Formed in 2013 by composer Carl Eden as a vehicle for an album that he had in mind at the time, and with the release of 'The Dead Shall Rise' in 2014 they began receiving much critical acclaim.
Following on from the success of this self-released debut album the band went on to re-record their first album under the title 'The Dead Shall Rise Again'. This was accompanied by their first live performance at The Railway - Bolton, UK, which spurred them on to continue gigging across the UK.
Their second release titled 'In Search of Ancient Magic' saw progression and them reaching new heights in terms of what Dead Of Night are capable of. "The musicianship is absolutely outstanding and this band is knocking on the door of the Premier League indeed they may already be there.", says Dave Smith of Ravenheart Music.
The band have gigged throughout the UK enjoying festival slots at 'A Splendid Day Out' (Morecambe's Victorian and Steampunk Festival 2016/2017), 'The Quinphonic Festival 4' (Birmingham's Female Fronted Metal Festival 2017), as well as gigs in Lancaster, Morecambe and Burnley for the '2017 Metal 2 The Masses - Battle of the bands' competition. The band won the online 'Life You Choose Battle of the Bands' competition in 2016, proving that their dedicated fans are behind them all the way!
"The Evolving Science Of Self" is the name of their new album which was produced, mixed and mastered by Carl Eden at The Creative Room in Manchester, UK. Carl comments: "This is our fourth studio album and, I think, our strongest so far. The title comes from that fact that we are really interested in consciousness and perception and the way that science and spirituality are starting to overlap. Plus, if you read the lyrics, it all sounds like a session on the psychiatrist's couch!" The artwork design was handled by Graphyx.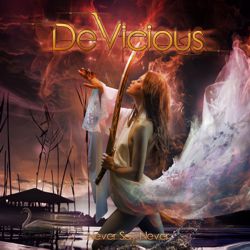 product: DeVicious - Never Say Never
release date: 24.08.2018
territory: world
formats: CD & digital
DeVicious are an international Hard Rock band with a home base in Germany. The band has so far released five video clips, and "Never Say Never" now marks their first physical release which was set for a release to August 24th, 2018 on Pride & Joy Music.
Founded in 2016 in Karlsruhe, Germany by six long time musician friends who in the past have performed and recorded with Andi Deris Band, Chryztyne, Umbra Et Imgao and Zar, the group has the intention to play 80's type of Hard Rock.
The group consists of Alex Frey (bass, song-writing, production), Radivoj Petrovic (lead guitar), Gisbert Royder (rhythm guitar), Denis Kunz (keyboards), Lars Nippa (drums), and Serbian singer Zoran Sandorov aka Mister Sanders. After the release of the first videos for the tracks ""Everything" and "Penthouse Floor" in early 2018, the band toured in Germany together with the bands Xtasy and Ammunition in March 2018. In December 2018, DeVicious will again hit the road as support for none other than US Hard Rock legends Hardline. Album No.2 already is in the making.