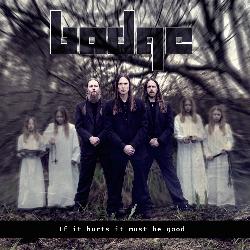 product: Badge - If It Hurts It Must Be Good
release date: 27.08.2017
territory: world
format: CD (digi-pack)
BADGE was put together by guitarist/singer Matti Norlin and drummer Fredrik Haake in 2002. Matti´s love for Pre War Blues and both their ambition to create new and exciting music is the drive.
Since then BADGE has released two albums "Kill Another Fuzz" in 2010 and "If I Could Love I'd Love This" in 2013. Their new album" If It Hurts It Must Be Good" will be available via Pride & Joy Music from July 28th, 2017.
With focus on energy, new paths and groove, but always to serve the song, BADGE has been breaking new ground ever since. Even though they started out with the old Blues in mind, they never thought about themselves as a Blues band. Rather a band that makes it's own mark with many influences.
In 2013 BADGE was picked to represent Sweden in the European Blues Challenge. In 2014 Matti Norlin and Fredrik Haake got a composer-scholarship from SKAP (Swedish Society of song-writers) for the music of BADGE, and the video for the track "If I Could Love This" reached over 135.000 views on YouTube.
With the new album "If It Hurts It Must Be Good", they have really come a long way as far as songwriting and getting a unique sound on print! The first advance single from the album, "Reap What You Sow", was picked by Swedish national radio as one of the top 30 songs of Rock in 2015!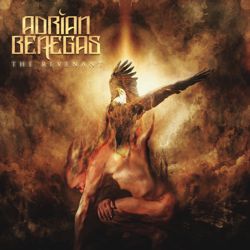 product: Adrian Benegas - The Revenant
release date: 15.11.2019
format: CD
territory: world-JP
Adrian Benegas, composer, keyboardist and entrepreneur, was born in March 1, 1989 in Asuncion, Paraguay. Mostly known for being the founder of the international metal project TRAGUL. He started his career into music when he created his first metal project called Pergana back in 2008 which released two EP's. In 2015, he founded Abracadabra, a symphonic metal project featuring Emilie Ragni (Luca Turilli) on vocals. Abracadabra released two EPs, "Forbidden Magic" (2015) and "Samhain Night" (2016).
A year after, Adrian founded Tragul and stepped into the professional scene hiring some great artists to collaborate with him such as Alex Holzwarth, Oliver Holzwarth (Blind Guardian), Steve Conley, Zuberoa Aznarez and Sander Zoer. Tragul is musically an innovative band, exploring new non-traditional worlds when it comes to getting their music heard. Tragul's releases come in a unique "song-by-song" format and even with its brief musical path, the band is recognized for its potential. Since June 2017, the band has released 8 singles, widely acclaimed by critics.
In 2019 and parallel to Tragul, Adrian started the production of his most ambitious project: a debut album, writing all the lyrics, concept and all music by himself.
The album also includes the participation of Ralf Scheepers (Primal Fear), Herbie Langhans Avantasia, Henning Basse (Firewind), Zuberoa Aznarez (Diabulus in Musica, Tragul) together with a base line up from Paraguay that includes Sebastian Ramirez (d) and Diego Bogarín (g, Tragul).
One very important feature of the Paraguayan's debut album is that it's a conceptual one with a profound meaning, about the tale of an unredeemed soul's journey from the depths of its own hell to the edge of inner paradise, seeking self-realization. You can say this album gives an insight into the human journey itself, the ups and downs, finally finding the light at the end of the tunnel.
"The Revenant" was produced by Adrian Benegas, and mixed and mastered by Jacob Hansen, except for track 1, "Servants Of The Death" which was mixed by Alberto Bravin and mastered by Maor Appelbaum. Artwork by Carlos Fides @ Artside Studio.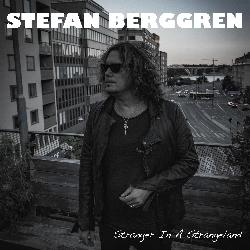 product: Stefan Berggren - Stranger In A Strangeland
release date: 21.10.2016
format: CD & download
territory: world
STEFAN BERGGREN is one of Sweden's best known singers, musicians and song-writers. In his almost 30 years lasting career he played in acts such as Snakes In Paradise, M3, Company Of Snakes, Razorback and Berggren Kerslake Band amongst others and shared the stage with musicians from Whitesnake, Deep Purple, Brian May Band, Uriah Heep und Black Sabbath. Most recently he stepped in as singer for Uriah Heep at a gig in Rosenheim and played in the UK together with Don Airey (Deep Purple) and Neil Murray (Whitesnake, Black Sabbath), Germany.
"Stranger In A Strangeland" marks the release of the first solo album from this exceptional artist and features appearances from old friends such as Bernie Marsden (ex Whitesnake), Stephen Bentley-Klein (Deep Purple), Neil Murray (Black Sabbath, Whitesnake), Tomas Pomma Thorberg (Snakes In Paradise, Four Sticks, Plankton), Sebastian Sippola (Four Sticks ,Plankton), Marcus Jidell (Avatarium, ex Evergrey), Joakim Svalberg (Opeth), Lars Karlsson (Diamond Dogs) and more.
The album was produced by Stefan Berggren at Berggren Studios in Stockholm, Sweden and mastered by Pete Lynam (California Breed, Glenn Hughes, Slash, Rival Sons) at Infrasonic Sound Studios in Los Angeles, USA.
product: Black Majesty - Children Of The Abyss
release date: 21.09.2018
territory: world
formats: CD, LP and digital
Faster and louder. Australia's Black Majesty are back with their seventh album 'Children Of the Abyss' on Pride & Joy Music. Vocalist John 'Gio' Cavaliere's classy and moody vocals wail over the first single 'Dragons Unite' backed by the thunderous rhythm section of Evan Harris on bass and Ben Wignall on drums. Guitar solos galore, the twin attack of Hanny Mohamed and Stevie Janevski team up for lots of guitar wizardry, reminiscent of their heroes Judas Priest, Iron Maiden, Helloween & Queensryche.
Produced by Roland Grapow (Masterplan), the new album "Children of the Abyss" has a world class production with songs like 'Hideaway', 'Something's Going On' and the title track that are sure to become fan favorites in the live setting.
With countless live shows under their belt, Black Majesty have toured with some of the most well known heavy metal bands on the planet whilst having played at the world's best Heavy Metal festivals such as Wacken Open Air, Metal Universe, Screamfest & Headbangers Open Air.
Look no further than the mega album art by Thomas Ewerhard, "Children Of the Abyss" is one of the finest power metal albums of 2018.