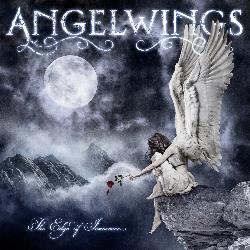 product: Angelwings - The Edge Of Innocence
release date: 23.06.2017
format: CD
release territory: world
ANGELWINGS were born in April 2013 out of a group of experienced musicians that had been in the Gibraltar local music scene for some time and who had played in different bands a wide variety of musical genres.
Initially, to get together as a band it was decided to perform a number of covers from Finnish symphonic metal sensation Nightwish. Soon it became clear to all that original music would have a very considerable element of orchestration. Thus, ANGELWINGS became the first symphonic metal band from Gibraltar.
It is in October 2014 when the band starts to write their original material.
The first (demo) track titled "Wonderland" was posted on YouTube in January 2015 and attracted attention from local media and internationally on social media. Two more demos have followed since, "Memories" and "Forbidden Love". These have enjoyed wide acceptance and support, and have increased the band's exposure. These tracks have had air time on radio stations in Argentina, Spain and the UK. "The Fallen" and "Lilith" also premiered in Argentina.
In June 2015 ANGELWINGS supported Heavy metal legends Saxon at the "Hard n Heavy" festival in Gibraltar. In September 2015 they performed at the Gibraltar Music Festival where Kings of Leon and Duran Duran were headliners.
These ANGELWINGS tracks have been on air by genre specialized radio stations throughout Europe, North and South America and elsewhere.
After numerous offers from record labels from around the world, the group signed with Pride & Joy Music from Germany. The debut album titled "The Edge of Innocence" was recorded at Angelwings Studios in Gibraltar and produced by ANGELWINGS. Album cover concept idea Darren Fa; graphic designer Thomas Ewerhard; band logo design Paul P Cano.
ANGELWINGS will release its debut album "The Edge Of Innocence" on June 23rd 2017.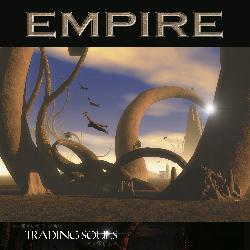 product: Empire - Trading Souls
release date: 25.05.2017
release territory: world
format: CD
EMPIRE is the Hard Rock band of German guitarist Rolf Munkes (ex Majesty, ex Razorback, Crematory) which has released four exceptional albums in between the years of 2001 and 2007. On these releases, Munkes was accompanied by numerous high-class musicians.
The history of EMPIRE began in the year 2001 with the release of the album "Hypnotica" (Lion Music) which featured both the American singers Mark Boals (ex-Yngwie Malmsteen) and Lance King (ex Nightmare) on vocals. The line-up at the time was completed by Neil Murray (bass, ex Whitesnake, Brian May Band, Black Sabbath etc.), Gerald Klos (drums), Anders Johansson (drums, ex Stratovarius) and Don Airey (keyboards, ex Rainbow, Deep Purple). Rolf Munkes produced "Hypnotica" himself; the mix was handled by Stefan Kaufmann (ex Accept, ex U.D.O.).
Only one year later, "Trading Souls", the band's second album came out on Lion Music. The CD once again was produced by Munkes with the mix being handled by Kaufmann. On this release, singer extraordinare Tony Martin (ex Black Sabbath) replaced King and Martin on the vocal spot.
Tony Martin also sang on the – up until now – most successful CD from EMPIRE, "The Rave Ride", which was released in 2006 on German label Metal Heaven. Besides of Munkes, who, for the first also produced and mixed this release himself at his own Empire Studios in Bensheim, Germany, Neil Murray took again care of the bass work whilst the drums this time were handled by ex-Rage/ex-Axxis drummer André Hilgers.
In 2007, the so far last album of EMPIRE saw the light of day. "Chasing Shadows" was once again released on Metal Heaven and the first record feat. former Rainbow singer Doogie White in the line-up. Mike Terrana (ex Rage, ex Axel Rudi Pell, Tarja Turunen) joined the group on drums.
In 2017, German label Pride & Joy Music will re-issue all four releases in a revised version. "Trading Souls" which will be released on May 26th, 2017.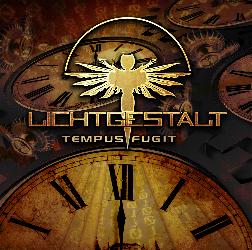 product: Lichtgestalt - Tempus Fugit
release date: 26.05.2017
release territory: world
format: CD
When the German NDH/Gothic/Metal band LICHTGESTALT from the Rhine Ruhr/ Münsterland area was founded at the end of the year 2013, it became rapidly clear that this group will start through in their scene immediately. Only a few months and steady rehearsals later, the self-titled debut EP "Lichtgestalt" was released in 2014 on the band's own label Lichtgestalt Music. The EP marked a big success and charted straight away in the Top 30 of the German DJ Club Charts.
Their first full-length album "Motorenherz" saw the light of day in April 2015 on the Danse Macabre label. The specialized press celebrated the record as, for instance, powermetal.de wrote that "the track 'Tiefenrausch' impressively demonstrates that only this band is able to the claim the rights on the crown of German, hard music…", whilst Orkus magazine even attested that the quartet had created a new musical genre: "Theatrical, spaced out, different….Lichtgestalt with their debut album firsthand creates a new genre - "Neuen Harten Stream" (new, hard Steam)….".
Since May 2015, the band around the charismatic singer Thomas C. Hertz regularly shows live that they're also capable to transfer their energy from the studio onto stage. In the year 2015, LICHTGESTALT also successfully toured twice with the German NDH iconic band STAHLMANN and started to play first headline shows.
In line with their live activities, guitarist and song-writer Der Heizzer and singer and lyricist Thomas C. Hertz began the song-writing of their sophomore album "Tempus Fugit" which will be released on May 26th, 2017 on the Pride & Joy Music label with Edel distribution in their native country of Germany.
In the meantime, the group, which furthermore still consists of Lippman on bad guitar and Brukke on drums, finished more live shows during the year 2016 which included a performance at prestigious Gothic Castle Festival and some club shows. In February 2017, LICHTGESTALT will hit the road together for a 14-day European tour together with the Metal bands ALMANAC & GLORYFUL and continue to play club shows and more festivals during the year to support the "Tempus Fugit" release.
The year 2017 will without any doubt the year of LICHTGESTALT!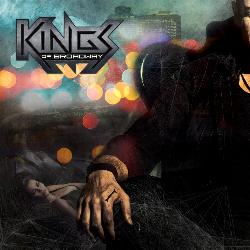 product: Kings Of Broadway - s/t
release date: 28.04.2017
territory: world
format: CD & download
KINGS OF BROADWAY were originally formed in 2011 when guitarist Aldo Lonobile (one of the most recognized guitar players/composers from the Italian metal scene, founder member of bands like Secret Sphere, Civilization One and Shadowspell) started gathering musicians and friends to fulfill his desire to create a Hard Rock band.
After a year of writing songs, making demos with his longtime friends Luca Cartasegna (ex-Secret Sphere) on drums, Ricky Messeri on guitar and JJ Andreone (Odd Dimension, A Perfect Day) on bass, the showed the ability to create amazing rock songs for the masses, once sung by the right singer!
After trying out some different options, JJ suggested his long time friend Tiziano Spigno (that later became the singer of Lucky Bastardz); Tiziano has a unique vocal tone and an amazing ability in writing rock melodies that give its best melted with KINGS OF BROADWAY!

This was 2012 - and the band then really started! From 2012 to 2015 they worked in the shadows, composing the whole debut album and recording it in the best way possible, with the aim to deliver an outstanding sound able to play the game with the rock giants out in the market!
Among the great words received by the representatives of the musical industry, the band signed a record deal with German label Pride & Joy Music in early 2017. The group's self-titled debut album "Kings Of Broadway" is set for a release on April 28th, 2017!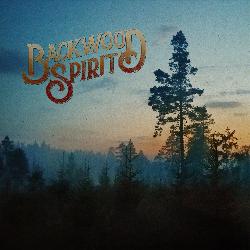 product: Backwood Spirit - s/t
release date: 28.04.2017
territory: world
formats: CD, LP & download
Backwood Spirit was founded in Örebro, Sweden, in 2014 by guitarist and song-writer Kent Engström. After writing and doing pre-recordings of songs with different musicians, Engström teamed up with long time music companion and drummer Joje Lindskoog (Crossroad Jam, Waving Corn) to put a band together.
In late 2015 the two joined forces with vocalist Göran Edman (Yngwie Malmsteen, John Norum) to start the recording of an album.
Tobias Åslund was brought in for the organ and keyboard work in the studio, along with Niclas Boson for the bass. Later on Boson became a regular member of the band. The line-up was completed with Peter Emilson, also with a past in Crossroad Jam, on keyboard.
In the style of classic rock and bluesy hard rock, the music of Backwood Spirit is reflecting the musical roots of the members.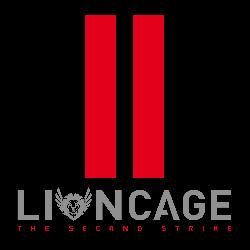 product: Lioncage - The Second Strike
release date: 24.03.2017
territory: world
format: CD & download
The band LIONCAGE was founded in 2013 by Thorsten Bertermann (vocals), Torsten Landsberger (drums) and Lars König (guitar & mix). All three musicians had known each other for many years performing in professional tribute bands, and impulsively started a band with original songs after having a couple of beers at a festival, well, a rock festival…
After two years of song-writing and recording demos, the LIONCAGE debut release "Done At Last" successfully saw the light of day in Europe and Japan.
Even though the trio has a big variety of individual musical influences they have one passion in common: Melodic Rock and Rock bands such as Toto, Foreigner, Journey, Huey Lewis, Genesis, Yes, Paul Carrack, Chicago and many more. Besides these influences, LIONCAGE's sound also showcases a contemporary, own sound on their second album "The Second Strike" which now is presented with even more finesse, power and versatility.
Some fantastic and talented musicians and friends helped the German three-piece to complete their new record. The bass guitar was handled by Lars Slowak, Sven Zimmermann, Andreas Laude-Schwedewsky and Dirk Meyer, keyboards by Mitch Knauer and Shanger Ohl, and backing vocals by Madeleine Lang, Anja Bublitz, Olaf Senkbeil and Billy King. Last but not least, one of the finest studio guitarists, Tim Pierce, (Bruce Springsteen, Michael Jackson, Rascal Flatts, Joe Cocker, Rick Springfield, Elton John etc.) took over some guitar parts on the track "Secrets".
On "The Second Strike", Lioncage impressively prove that Germany is able to offer great productions in the Westcoast, AOR and Melodic Rock genre.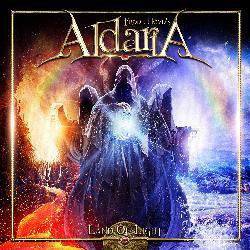 product: Aldaria - Land Of Light
release date: 24.03.2017
territory: world
format: CD & download
"Land Of Light" is the highly anticipated debut release by the new all-star metal opera ALDARIA! The album contains 11 epic tracks in the vein of old Helloween & Avantasia, with fast-paced hymns to beautiful ballads.
The band is masterminded by guitarist Frode Hovd from the Norwegian metal group MEMORIZED DREAMS who was joined by a host of world known guests from the metal community including Fabio Lione (Rhapsody Of Fire, voc), Todd Michael Hall (Riot V, voc), Rick Altzi (Masterplan, voc), Mathias Blad (Falconer, voc), Jonas Heidgert (Dragonland, voc), Jimmy Hedlund (Falconer, guit.), Roland Grapow (Masterplan, guit.), Mike LePond, (Symphony X, bass), Uli Kusch (ex Helloween, dr.), Peter Danielsen (Darkest Sins, synths) and Mistheria (Vivaldi Metal Project, keys). The album has been in production for over two years.
Produced and fully written by Hovd himself, this concept album was mixed by Roland Grapow (Masterplan) at Grapow Studios and mastered by Jacob Hansen (Primal Fear, Volbeat, Doro etc) at Hansen Studios. Artwork by Stan W. Decker (Jorn, Serious Black…).
The full cast of musicians performing on this release and an essay about the lyrical concept is found on www.aldariaband.com