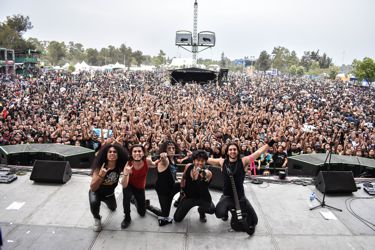 JET JAGUAR was formed in 2014 and hails from Cancun, a city located in the Mayan region of Mexico. The band's name was inspired by the Jaguar, a sacred animal for the Mayan civilization and for the areas inhabited by the Mayans.
In early 2016, their "Zero Hour" EP was released. The title track and their first Spanish song "Rompiendo el Acero" have become fan favorites.
2017 was a busy year for JET JAGUAR. This year saw them tour Mexico twice (for a total of 35 dates). The group also embarked on their first European tour across Germany, Belgium, The Netherlands, Poland, Hungary and Romania.
JET JAGUAR received worldwide recognition by being the first Hispanic-American band to ever win the Wacken Open Air Metal Battle in Germany in August 2017.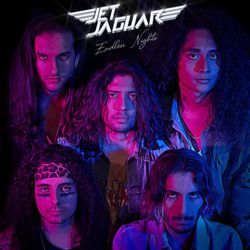 In 2018 JET JAGUAR performed in Mexico City at the biggest metal festival in Latin America, "Corona Hell and Heaven", alongside acts such as Ozzy Osbourne, Deep Purple, the Scorpions, Judas Priest and Megadeth. They also performed at "Tecate Mexico Metal Fest" and had their first gig at the Lunario del Auditorio Nacional (Mexico City). JET JAGUAR kicked off 2019 with performing at the biggest festival in Costa Rica "Grito Latino Fest".
Currently, JET JAGUAR is planning the release of their debut album "Endless Nights", which will see the light on July 17th, 2020 on German Heavy Metal label Pride & Joy Music.
Future plans include touring throughout Mexico, Europe and Latin America in support of the album.
Releases on Pride & Joy Music:
- Endless Nights 2020